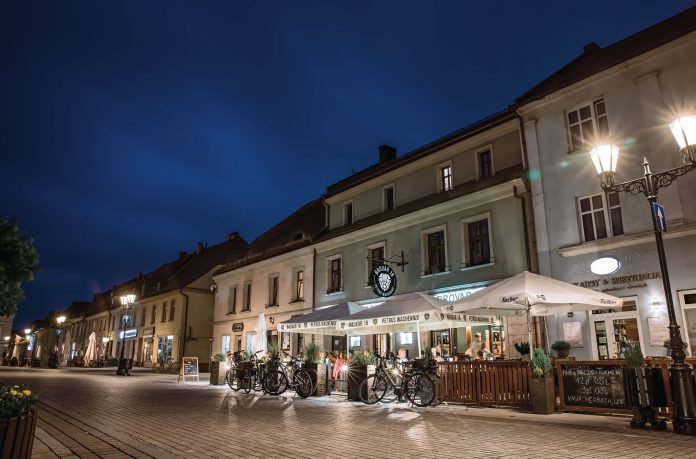 Dedicated to his culinary passion, but first and foremost an acclaimed chef, Łukasz Kozioł successfully implements both culinary and business projects. In just a few years, he's developed his Pszczyna culinary empire of taste, and his plans lead him now towards further successes and extensive investments. In love with the town's history, he is bringing back forgotten food flavours and traditional craft beer from his local brewery, and has been nominated for the title of Leader by Vocation.
Many people have begun to acknowledge that leaders are born and all they have to do then is improve innate abilities. Do you agree with this opinion? 
I never thought of myself that way before, but of course as the company expanded, I had to become a leader. Today, I employ a hundred people, so I already have a lot of experience in managing a large number of employees. I learned everything through observation in previous workplaces. Even if you are a natural born leader, it's certainly not enough. You have to continuously acquire new competences, knowledge or skills in various fields, which later help you in everyday situations, both private and business.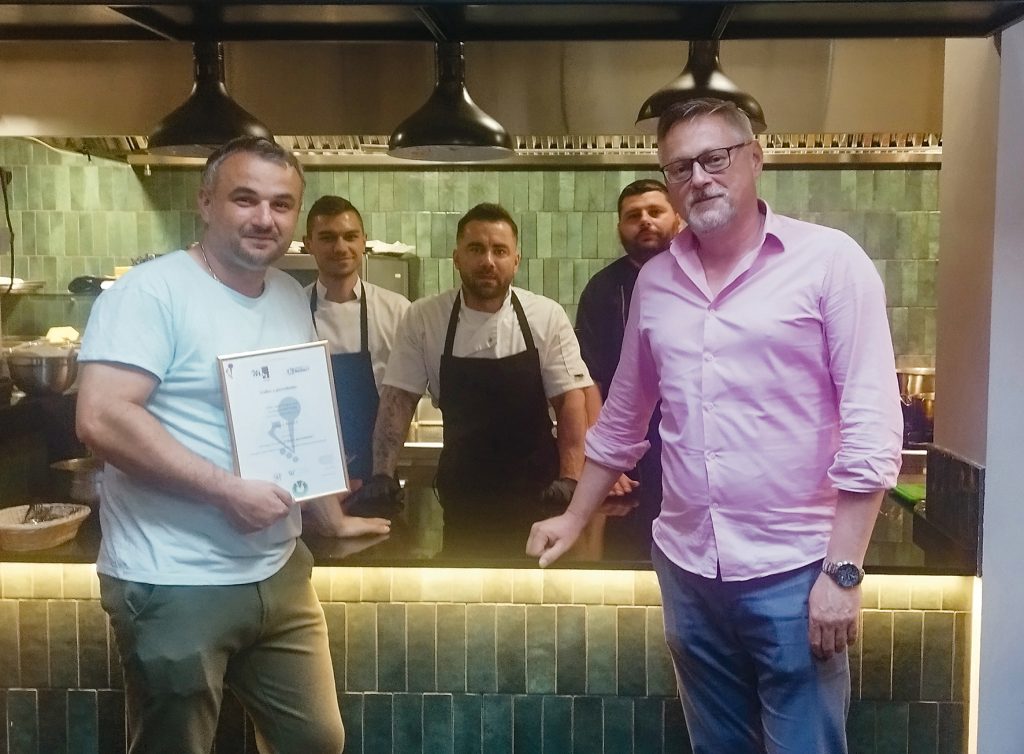 Did you have such thoughts at school? Were you a top student?
As it happens with the young, I used to be both: top of the class and a bit of a hooligan. In my school years I was even elected a form captain and participated in the school council, so this leadership did not come to me out of the blue. But before it came, I had to make a lot of choices, countless sacrifices, I even worked almost for free, in order to learn new things and be able to participate in activities I saw my future in. Because of my interests and my love of cooking, I chose to go to gastronomy school and was accepted, which was rare in the 1990s, as there were ten applicants per place. I finished the school in 2001 and ended up unemployed. Fortunately, after a short time, I managed to get an apprenticeship at a restaurant in Niepołomice Castle. It lasted six months and wasn't easy. They only paid me 400 zloty a month for working five days a week. So during the weekends I used to toil at discos to earn my fuel to commute to work. But my commitment paid off, because after six months I was offered a position as a junior chef. This is how my path to my own business began.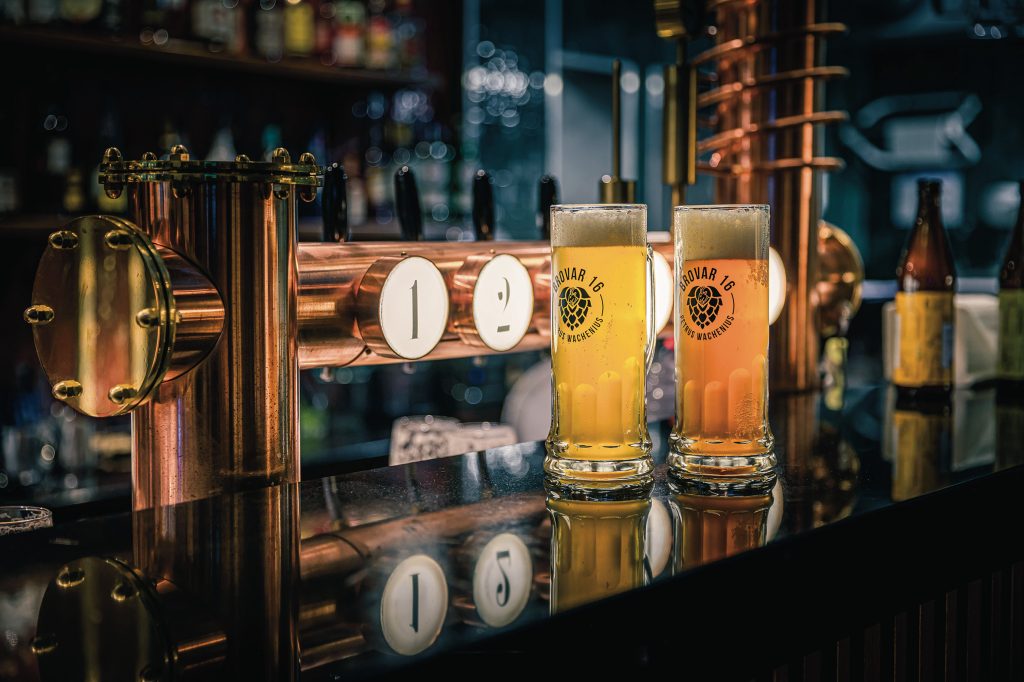 And then, was it a "cakewalk"?
I wouldn't exaggerate. Everything requires passion. I threw myself into cooking, taking part in more courses, and so improving my skills. This paid off pretty quickly and the proof was winning the Polish Cooking Cup, meaning, the national championship. This success truly wowed me. In 2005, I was already a deputy chef in Brovaria in Poznań, and then I worked in Szczawnica, Szczyrk, Zakopane, Katowice, among others. I ran restaurants and hotels, but after Brovaria, I started dreaming about my own brewery, and I realised these dreams 18 years later. The crucial thing is to have your self concept and strive for your goals step by step.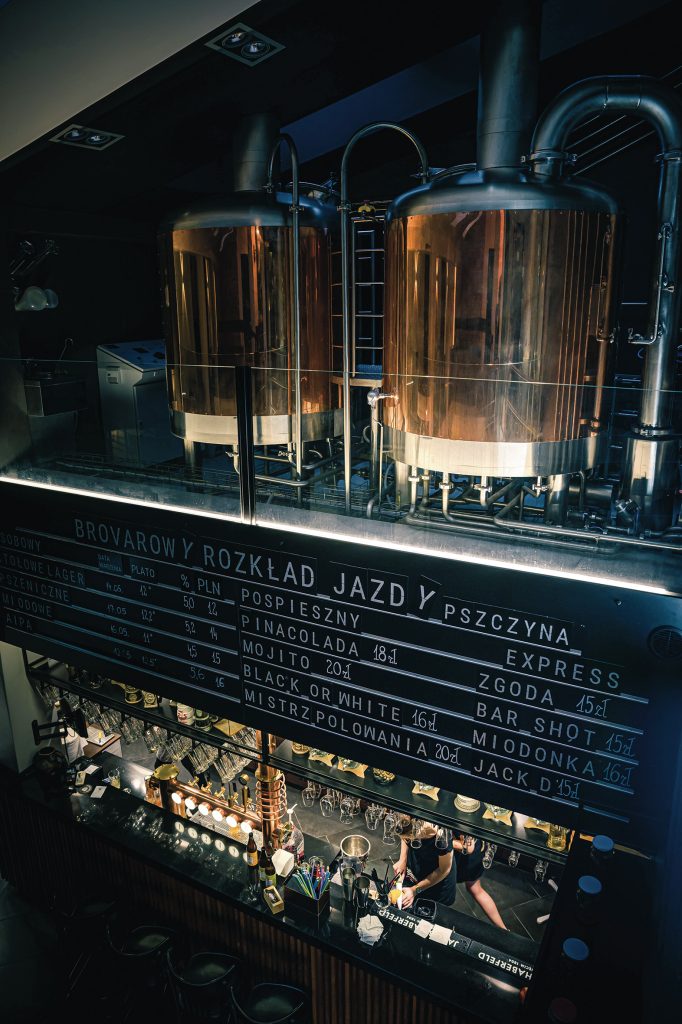 And when did you decide to become self-employed?
It was thirteen years ago, when I opened my first pub in Jaworzno. The next one was in Sosnowiec, then the third one, but not everything worked out as it should. Thus, in 2013 I decided to open a small place in Pszczyna. Family reasons were the deciding factor, and instead of constantly moving to new destinations, it was necessary to permanently settle down somewhere. The first premises was actually not a restaurant, but a catering facility. Only take-away food. A year later, I opened my first lunch counter in the bazaar with food by weight, and six months after the second one in another location. I expanded my business quickly because I researched the local market finding out what's missing. I focused on fast food, which was eagerly sought after by local customers, but, above all, by tourists flocking to Pszczyna, who were primarily interested in sightseeing rather than sitting in restaurants. Such customers need to eat quickly and inexpensively. This was the key to success.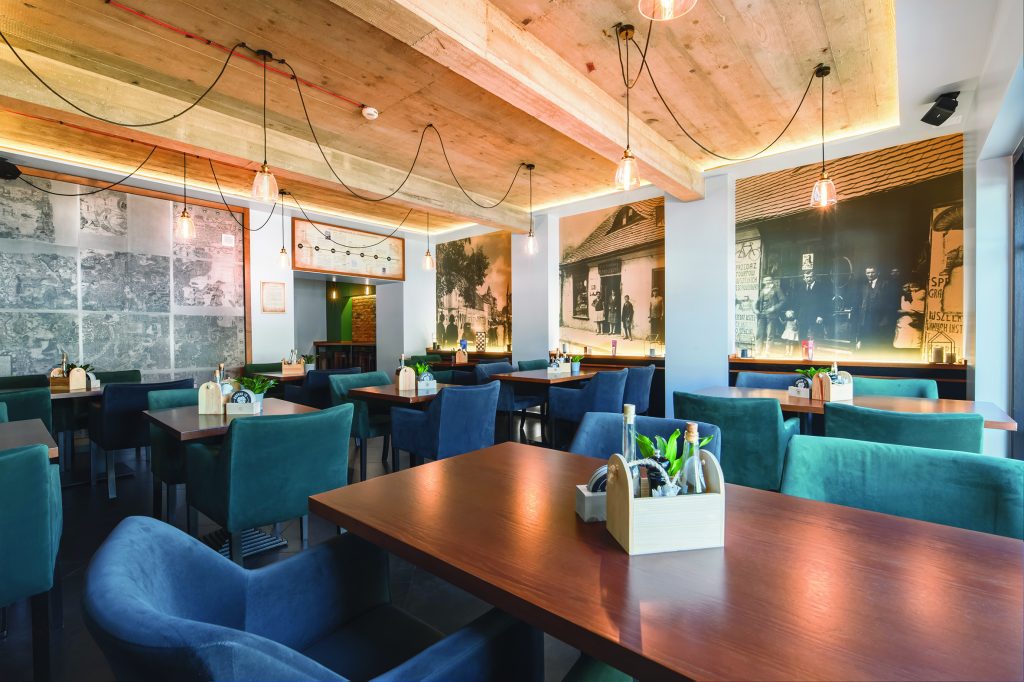 Surely, the next investment was a hotel…?
Oh no. The business needs to be developed slowly and carefully, taking advantage of emerging market opportunities. The idea of opening a wedding hall came up in 2016, because we had more and more such orders. At that time, the premises where Magda Gessler had previously carried out her kitchen revolutions closed down. We took over the facility and after renovations, we went full steam ahead. A year later, I started working with a large and well-known international automotive company in the region, Magna Car Top Systems, which offered us the opportunity of catering its employees. We took up the challenge and opened a canteen for 1,000 employees in Tychy. The hotel was only another investment. I bought the facility in 2019, but didn't manage to get it up and running, because we were blocked by the pandemic. All plans had to be changed, because we had to focus on keeping the staff, protecting jobs and the achievements we had made so far. But we survived this difficult time, while many others failed.
Is this how the Kozioł Group came into being?
We founded the Kozioł Group in 2020, and a year later, we transferred the facility in Tychy, i.e. the hotel, restaurant and brewery known collectively as Brovar 16, as well as the rented premises of Rynek 20, to it. This operation made it easier for us to operate in today's difficult hospitality market. Nor have we given up on our parent company 'Ze smakiem u Koziołka', which in 2020 entered the market with high-quality artisanal ice cream made from natural, local products.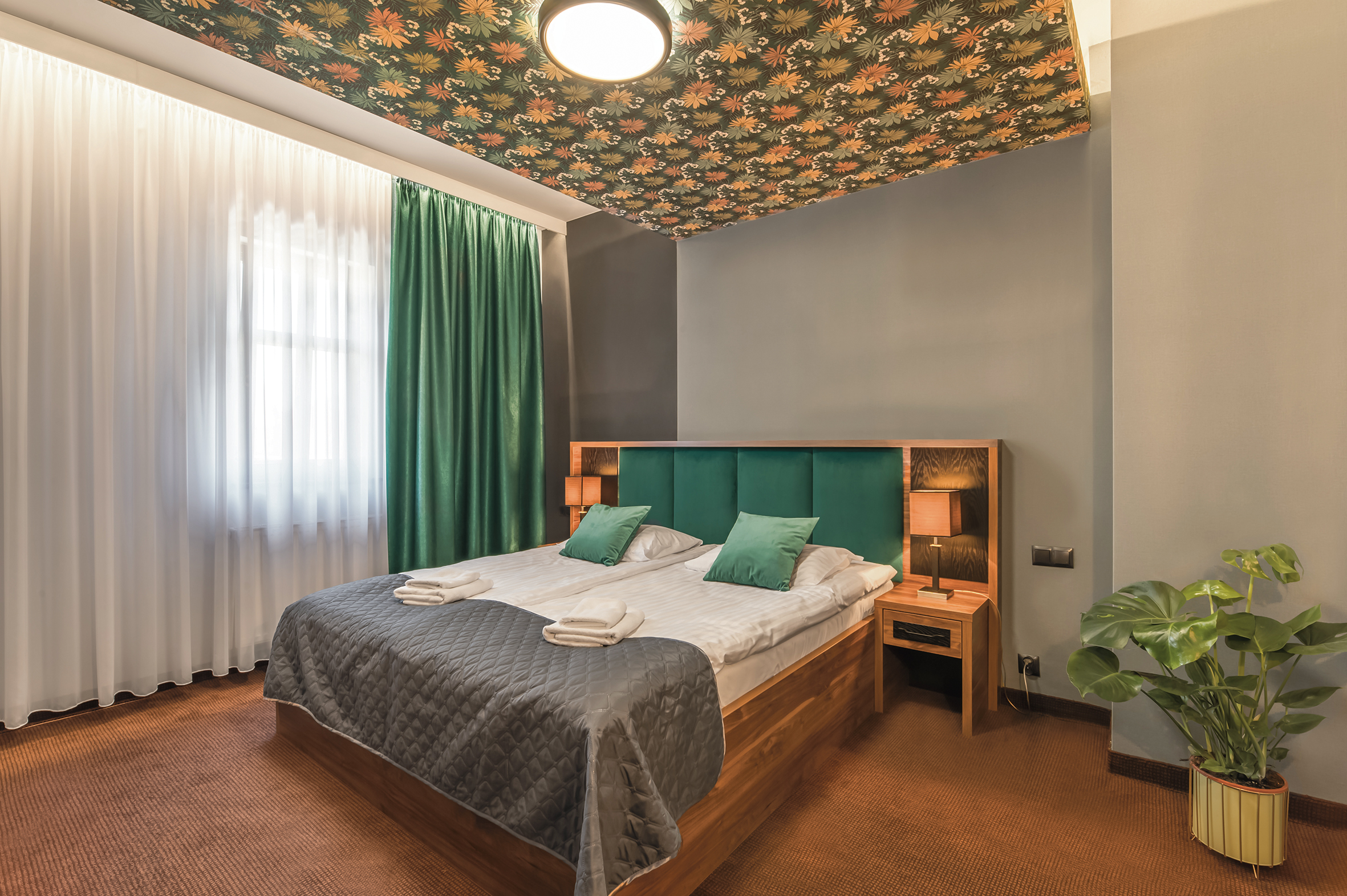 Do you also organise events?
Of course. Events and catering, even for five or ten thousand people. We also have a contract with the Marshal's Office, so we cater official, local government events. Because of the volume of such events, I decided to close the wedding hall and convert it completely for these events and orders. We've also created a special events department, as we also organise our own events, which correlates with the launch of our brewery last year. We are particularly proud of it, because after 160 years, Pszczyna has its ancient brewery brought back to life. We have sourced a recipe for weighing on 200-year-old yeast and launched the first historic Piotr Wachenius beer. In August, we are also planning to open an education centre for children and parents with a so-called educational trail.
You have built a huge empire. Which investments are you most proud of?
Most of all of my children, of whom I have three. Business, of course, is also important and remains a source of satisfaction, but family is always a priority. I regret I don't find enough time for them, just as I lack it for my beloved mountains, always giving me a lot of energy.
Thank you for your time and conversation.
Kinga Góralczyk
Beata Sekuła