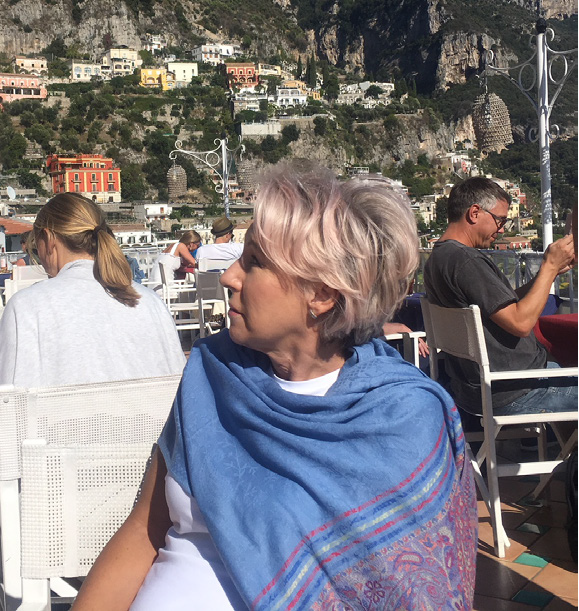 An interview with Alina Strześniewska, the CEO and main shareholder of Radio Kolor. She has gained professional experience in media corporations in the USA, where she has climbed all the career levels. In 1995 she became the Chief Executive of Radio Kolor, in 2013 the President of Poland honoured her with the Silver Cross of Merit for her work for free media. This year WHY Story magazine awarded Alina Strześniewska with title of Leader by Vocation in the category Leader of the XXI century.
What brings you joy in people management?
The best motivator are successes. When I say successes, I don't mean great achievements, but small things that come up when working with people. I prefer working with self-reliant people. I give space, but I define a specific goal that should be achieved – then employees are involved more and they show more creativity.
I am pleased most, when I hear voices of our listeners saying that they listen only to Kolor, because it has its character and it is outstanding on the radio map of radio stations in Warsaw. And this is my whole team's contribution. Its members decide about the results of our radio, and not just me.
What have you learnt throughout many years of personnel management?
I have learnt to decide faster about resigning from working with some people. I used to have this ambition, like every idealised Polish mother, that I could help everyone, guide
them and teach. And so I tried, explained, taught and nothing came out of it – this was just a business loss. I demand a lot from me, so I expect the same from associates – I value people for whom work is passion.
What type of management do you prefer?
I know my presence on the radio is important. People work differently and most of them need the boss to be there – they feel safer when they can ask for advice or help to solve a problem. I don't believe in one pattern of being a manager. I will say immodestly, I consider myself a leader, but sometimes I am not. I like managing, but not to be in the first line, but rather to sort things out. I take over when there is a mess, lack of organization and some risk appears.
What is important to you in leadership?
A respect for other people is important, their creativity in doing things and their enthusiasm for work. You need to like, what you do. Believe in the sense of your own work. You may be a great manager, but without enthusiasm you will not make people follow you. When you do your job with joy, working becomes a pleasure, and not a duty. I am a demanding person, but I never expect from people anything I don't expect from me.
What do you think is your greatest success?
Surely it is the ability to combine my professional career with my successful private life. I also like being active for charity causes. I support women by working at the Association Charismatic Woman and Foundation of Women Business Leaders. I am a mother of two already grown-up sons. I still look for new challenges and I develop my interests. I spend free time in the country, where I make furniture with my own hands. However, my last holiday I spent in Italy with my husband. He planned the whole trip, so I wasn't the leader here (she laughs).