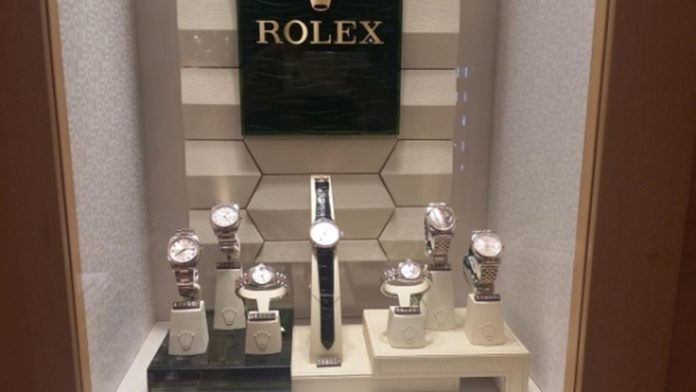 What does a Watch Passionate Dream about?
First we are born, then we create, dream and face thousands of everlasting emotions, eperiences, and temptations, that day by day, year by year, decade by decade, stick in our biographies, sculpturing us fully shaped, however, not fully mature human being. You ask: WHY?! It's simple; having a dream we give ourselves a chance for a change, and simultaneously, time for growing up. This article is a short story of four decades and three generations.
Philip has been dreaming about a new watch for 4 years. Then he celebrates his 50th birthday and he is about to finish his new house. too. He rebuilds his personal life as well. It is not the best moment he can afford so many expenses at the same time. Besides, he is only interested in faultless watches of renown Swiss brands, precisely produced, watches precisely made of high quality materials, watches which convince by their intriguing, original design and care of details.
At the beginning of their relationship his girlfriend is not only surprised, but also touched by his affection towards this kind of male jewelry.
Isn't it better to assign this money to buy something useful…or for charity?!- she promptly expresses her believes. After some time she starts to accept Philip's passion. She understands it is unreasonable to oppose his affection as he will not ruin his budget by this. Philip buys a watch once a few years and in meantime he gets information about latest models.
His first watch
He gets a Tissot from his father when he turns 17 years old. At the end of the 70ties such a watch is a true wonder. He had to receive it nn the ocassion of the maturity exam, however, after two years of negociations he manages to convince his father- proud of his Lanco- for this expenditure. He receives it by way of advance and motivation towards accomplishing proper education – A level exam, so the boy is then obliged to fulfill what his parents hope him to achieve.
His dearest friends are already proud owners of Longine for a couple of months.
The boy wears the watch everyday, goes with it to school and never leaves it away. It is a classic model with an authomatic mechanic propulsion, silver envelope, steel, stainless bracelet.
Philip is then somehow distiguished and proud as he wears such a jewel on his wrist. A watch with an internal mechanism is not an ordinary electronic watch. It is very aesthetically produced and always shows the time precisely.
First own purchase
After the A level exam the boy studies at the University of Technology and when he gets a job and is able to spare appropriate money, he decides to purchase a watch – grand classic Longine and he pays the first installment. It has an original look, its carefully well- matched proportions raise enthousiasm almost from the first glance. An alternative is a Tissot with a golden envelope, which costs less, but well, one has to develop in one's own life and in every matter!
Philip has been wearing it already for two decades and he brings it to service every five years. It has quarz batteries, which endure 23 years afterwards they need to be replaced, at that time the watch is being cleaned, at that time it is technically inspected, cleaned and few subassemblies are replaced by new ones, like seals or crowns.
The latest purchase
Time is passing by. Philip changes his wife, but his love towards watches is everlasting.
He enriches his collection with magnificient Breitling or prestigious Rolex.
When he moves into recently constructed house he equips it with all that what is necessary. He fall in love again, this time with a woman and with reciprocity, his matrimonial offer gets accepted. His fiance'e takes care of the wedding preparations and he takes a quick decision about wedding rings. In order to make his happiness complete he also needs a new watch and that task is not as easy as a choice of golden spousal jewelry. In fact he looks for a watch "with soul". Of course, he is not interested in sport designs or retro, but, so callled, classic watches.
Just one day before wedding Bożena handles Zbyszek a velvet box, saying: "I hope you will like this trinket and you will wear it on our most important day".
The man slowly and with great concentration unpackes the parcel. His tension increases step by step. Does he have already a premonition these are not cuff- links?
His attention get caught by a shinyOmega Speed master Mark II Rio 2016 Olympics Edition Chronograph Black Dial Stainless Steel Men's Watch.
When he has first seen it on his wrist he has immediately forgotten he doesn't fancy sport collections.
– You are incredible. Thank you for that you have accepted my weirdness, but so much?– he whispers and kisses her as strongly as that time when she decides to become his wife.
– Well, tomorrow it will be a good opportunity to give my son TAG Heuer War 201 5 Day Date, which I bought yesterday . I was pondering about that choice for a long time, yet I got attracted by its simplicity and elegance together with modernity. Sławek turns this year 25 years old and I hope he will appreciate such gift- he thinks, but does not say anything as being convinced that his son would prefer Speedmaster.
Now you understand why Philip talks about immortality of passion.
Beata Sekuła