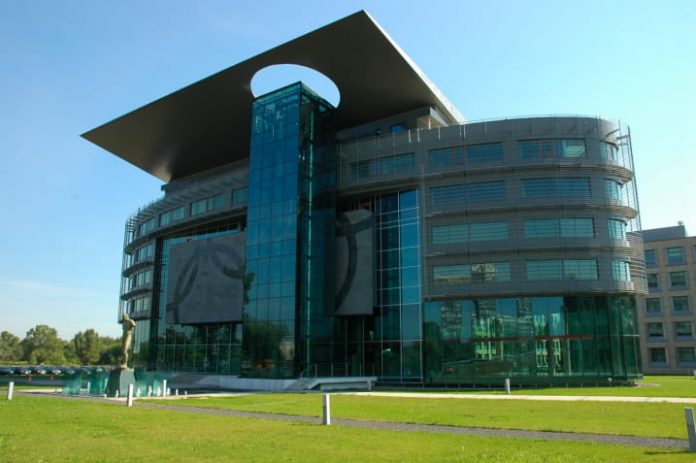 Sport in museums and dedicated sports museums is a relatively recent branch of international museology that grows at a fast pace. It has been searching and shaping forms of its activity for 115 years. Estimated information from the early 21st century reports more than 500 museum institutions operating worldwide, dedicated thematically to sports and Olympism, specific Olympics and the Olympic movement, as well as art galleries with
sport themed artwork. The most interesting, but also most difficult type for establishing a sports museum is a "universal" museum, i.e. assuming an intention to document and present the complexity of sports, interrelations and connections with the world of arts, science and even politics. Such museum is the Polish MUSEUM OF SPORT AND TOURISM IN WARSAW. In Poland, collecting of exhibits and documents spread across many locations started shortly after World War II, which led to the opening of the Museum of Physical Culture in 1952. The origins of this institution, first of this type in our country, were very modest. However, after a long and difficult journey, several changes of locations and names, the Museum became an institution that runs exhibition, publishing and education activities, cooperating with many museums in the country and abroad. The museum collection of exhibits, encompassing material evidence of Polish sports starting from the mid-19th century to this day, documents almost all sport disciplines, participation of Poles in the Olympic movement, relations between sports and arts, as well as select topics, including sports in wartime and sports among Poles living abroad. The Museum collects various types of material evidence regarding primarily our native sports. They include sports trophies: medals, signs, plaques, cups, sports and tourist badges and coins, banners, flags, pennants and emblems, costumes, sporting equipment, travel accessories, sports and tourist posters, stamps, and sport themed artwork.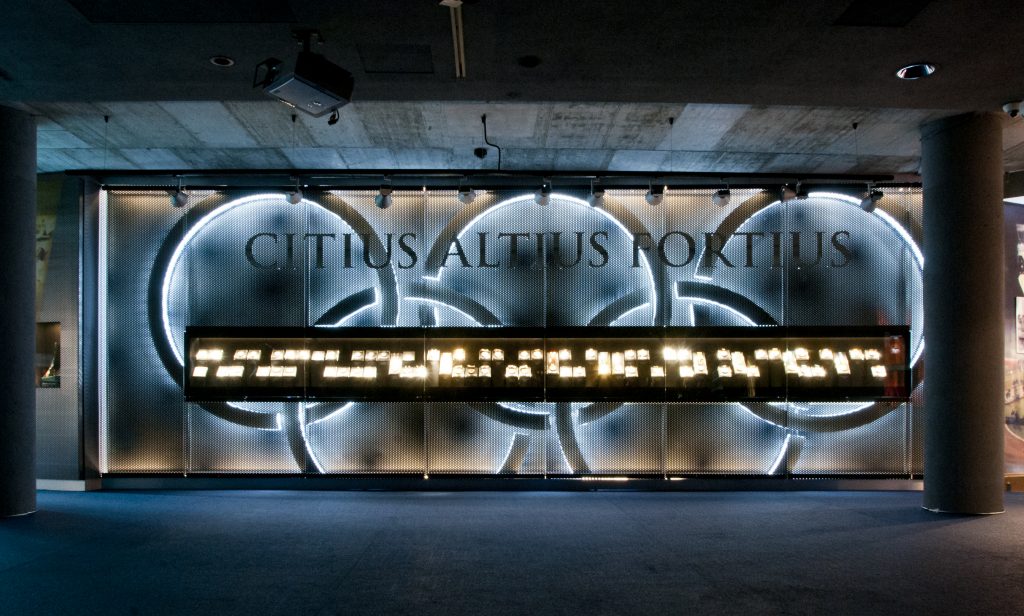 History and civic education is one of the important activities of the Museum. The Department of Education and Promotion creates and conducts museum classes, thematic programs and events promoting the knowledge on the history of sports and Olympism. These activities are carried out in cooperation with notable athletes, coaches, historians and artists. The education program of MSiT also includes thematic film reviews, meetings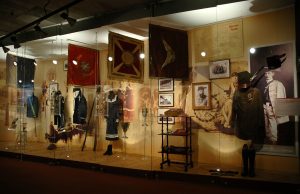 with writers, poetic evenings and other forms of museum activities. During the last decade, the institution conducted more than 2,500 museum classes.
Modern architecture, close proximity to the Polish Olympic Committee and direct participation in many sporting, Olympic and cultural events have significantly enriched and revived the rhythm of the museum activities. The Museum of Sport and Tourism in Warsaw, as the oldest and most important institution of this type in Poland and a member of the prestigious Olympic Museums Network, is frequently a place of official visits of guests from all over the world. The Museum hosted not only our famous athletes and representatives of the most important sport organizations, but also politicians, people from the world of culture and arts.