The European Confederation of Young Entrepreneurs YES for Europe represents over 40 000 young entrepreneurs and is the biggest organization of this type in Europe. Last Friday the leaders assembly elected the new management. Przemysław Grzywa, an entrepreneur and representative of the Chamber of Commerce and Industry in Katowice was appointed vice president.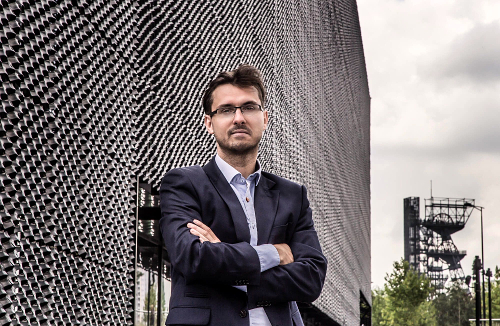 Performing his new role, Przemysław Grzywa will lead the European delegates for G20 Young Entrepreneurs Alliance. It is a global organization associates young entrepreneurs from the G20 group, which is a partner for its members. Grzywa is also a member of the working team for MŚP, i.e. SMEs – Small and Medium Enterprises at B20 group which represents the business area at G20. Thanks to this the Chamber of Commerce and Industry in Katowice is the only representative of Poland among the biggest economies of the world.
The Chamber in Katowice has been a member of YES for Europe for over a year and a half, actively involved in the confederation activities from the very beginning. Last year the Chamber hosted the European-American summit of young entrepreneurs, which was held during the 5th European Congress for Small and Medium Enterprises in Katowice. The summit resulted in a common declaration concerning a free trade agreement – TTIP in short – which is currently a subject to negotiations run by the USA government and the European Commission. Przemysław Grzywa initiated the meeting and ran the summit proceedings in Katowice.
The Chamber in Katowice has been involved for many years in the activities addressed to young entrepreneurs. In 2014 a program was set up in Katowice called "Young Entrepreneur in a modern city" in which the experienced experts share their knowledge with people who are starting their business activity. Several thousands of participants have already joined events under the program. Currently the third edition has been prepared in a new form.
The official announcement can be found on website of the European Confederation of Young Entrepreneurs YES for Europe: http://www.yesforeurope.eu/