Is there any other company in the world where the difficult medical and pharmaceutical business stays in a perfect symbiosis with art? Is there any other pharmaceutical company managed successfully by a painter for years? Or perhaps does anyone know a president of a large company for whom running the business is a hobby as they are equally good or even better in another, artistic profession? Whoever does not know, will proclaim this to be impossible. And yet Krotex Pharm flourishes, combining the two apparently discrepant areas, and is able to use the success in those different fields not only for new business challenges, but also pro bono, to ensure others can live not only a healthier, but also a better life. This approach received a reward called The Best and More.
Krotex Pharm is a company with an entirely Polish capital which is relatively rare on the today's market. It was founded 30 years ago by professor Marcin Krotkiewski, a scientist and a long-term consultant of Polish and Swedish pharmaceutical companies, and since the very beginning of its activity it focused on manufacturing probiotics and medications, including OTC ones and dietary supplements. Its flagship product, Trilac, is a probiotic known in Poland and abroad, which keeps receiving rewards for its high quality, despite its long market presence. Trilac20 received the Grand Prix Farmacji in 2018 and one year later the same distinction was granted to Trilac OTC.
Elżbieta Murawska has been the company President for 15 years. She is a famous painter and illustrator whose works are appreciated worldwide. They were displayed in the famous Centre Pompidou in Paris and in Americas. She took over the management of Krotex from her brother, the company founder.
"Krotex Pharm is a family company, the team was joined recently by my grandchildren with comprehensive business education, Maria and Maksymilian Jaromskis", says Elżbieta Murawska. "The support from the young generation will enable Krotex to develop further, as we have not said the last word in this business. We have plans, programmes and opportunities developed for many years, so the assets are bound to be used."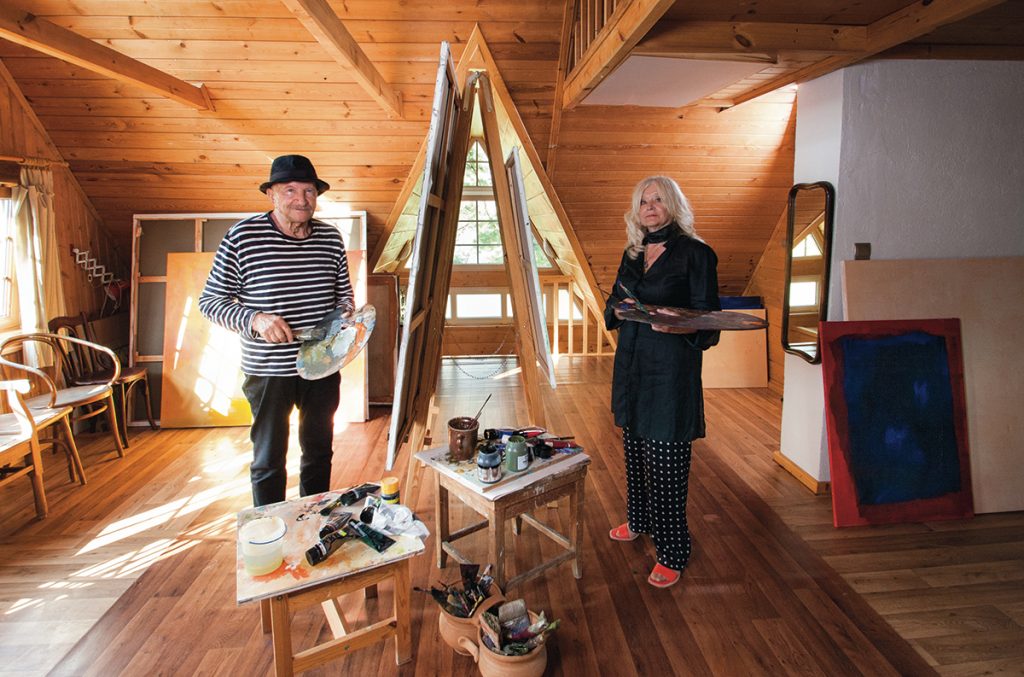 Elżbieta Murawska and her husband Marian, also a renowned artist, have been connected with the company since the beginning of its existence. They designed medication packagings and advertising posters. They were the designers of the famous, symbolic image of Trilac, with three colorful dots, which has been placed on the probiotic boxes also today. Thanks to them, the company seat interiors resemble an art gallery which creates a unique atmosphere. Their works are bought not only by the fans of painting, extending their private collections, but also the modern art galleries and museums.
fot. Piotr Żukowski

"Contacts with the art have a good influence not only on ourselves, but also on the team and even on our visitors who come e.g. to have business negotiations", Elżbieta Murawska stresses. "Art is of immense importance in our life. Depending on my mood, I often change paintings' location in the company, which is what I am famous for. But the president's role is also to create the appropriate atmosphere.
It is clear such an approach to business pays off. Trilac is not the only product of Krotex. Its offer includes also e.g. Ecomer, i.e. standardized Greenland shark oil. Also Helsi, a preparation alleviating sore throat, neutralizing voice hoarseness and cough, which comes in many flavors, Aquamer, a nose spray or Anticholesteron, used to prevent hypercholesterolemia, are also highly valued.
"This diversity of products, combined with care about the quality, enables us to compete successfully on the difficult pharmaceutical market", Elżbieta Murawska points out. "And the competition is really high. It is enough to mention that when we were launching our Trilac, there were perhaps five similar products in pharmacies. Today, their number amounts to at least two hundred. To win, we must be better and better, we must improve our products, expand our offering and make apt, strategic decisions. And this is where art helps us again. A painter has the decision-making skill running in her or his blood. When they face the easel with white canvas, they need to decide what they are going to paint, what technique they are going to use, what they want to show and what the message of the work is to be. "In business it is not different. The matter is different, the process stays the same", Elżbieta Murawska sums up.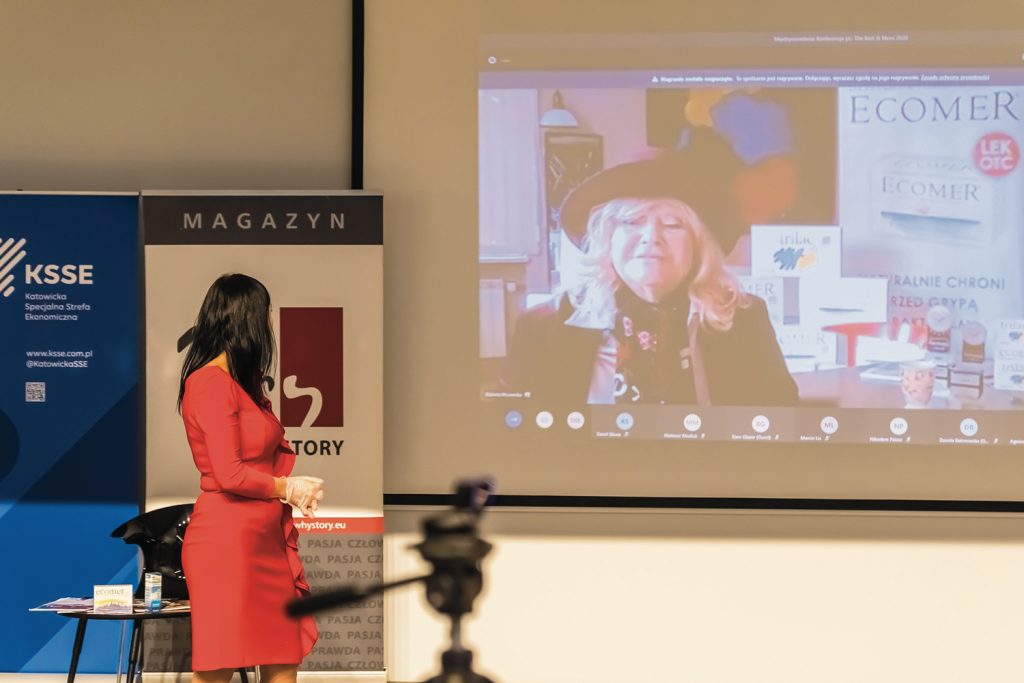 However, Krotex Pharm is not just manufacturing, distribution and marketing. Just as the Murawskis, the company has been involved in different social campaigns and broadly-taken charity actions for years. The company cares about e.g. the Children's Home in Suwałki, with the children receiving regular support from Krotex, e.g. to buy some sports equipment, from bikes to a trampoline, or to organize trips. Elżbieta Murawska often donates her works to charity campaigns, continuing the family traditions of running a responsible business.
"It has always been like that in our family, that is true", Elżbieta Murawska recollects. "We have got involved in important social enterprises for generations. My great grandfather founded and then provided funds to the Academy of Fine Arts in Warsaw, and later donated his art collection to the National Museum in his last will. It comprised paintings by such masters as Chełmoński, Witkiewicz or Kossak, Wyczółkowski. The young generation in our family shares the ambitions. For example, my daughter dreams of starting a foundation which would support young art talents, helping to educate and promote them and to enable them to participate in competitions. Knowing her determination and consistency of action, I am certain she will complete also this project successfully. It is important to be able to share with others and get involved in just cases. Surely, earning for the sake of earning itself does not have much sense. n