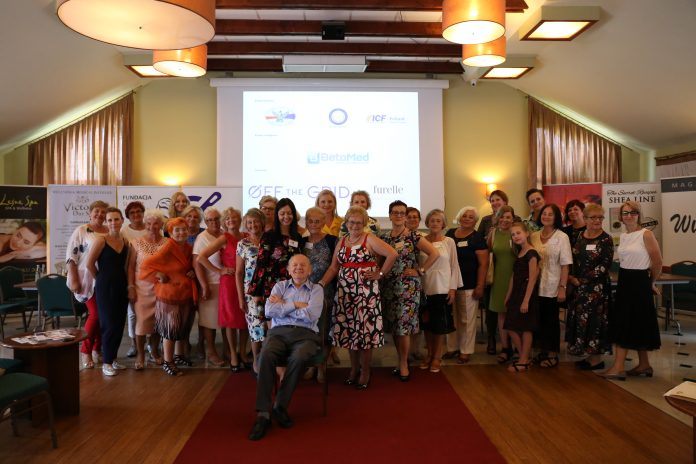 Kobieta Charyzmatyczna Association, WHY Story magazine and also Hotel City SM Business & SPA in Cracow, are the main organizers of the Program Lady 2018. The main points of this two days event were intergenerational integration, exchange of experiences and thoughts and last but not least – and maybe the most important goal – spending good time in nice atmosphere.
Our Ladies are women that approach retirment, but usually still work socially. Gladly share their knowledge and life experiences with younger generation also motivating younger people.
Event started at Friday eighth June – our participants were welcomed by Anna Stokłosa. This day was designed for integration between our ladies andalso touring the Hotel the event was held. Thanks to Bożena Tymińska, Ladies could taste moldavian wine from Terakla, and also use treatments at hotel SPA. Important part of the day was general rehersal of the walk on the red carpet under the eye of Beata Twardowska, Chariman of Śląskie Anioły Foundtation.
Saturday was the day of the big finale of the Program. Since the early morning hours, our ladies got ready by the professionals – hair were done by Trendy Hair Fashion (including Vicoria Day Spa) while Mary Kay done the make up. During the breaks participants could taste aromatic coffee thanks to Zofia Drohomirecka and her Farewell to Africa.
After all the guests showed up, the first discussion and debate took place. Ladies tried to find answers forquestions about women's solidarity or intergenerational cooperation. At that time we could also take a closer look on our ladies – what are their interests, for what they are proud of, what challengess they had to face and also about what are they dreaming.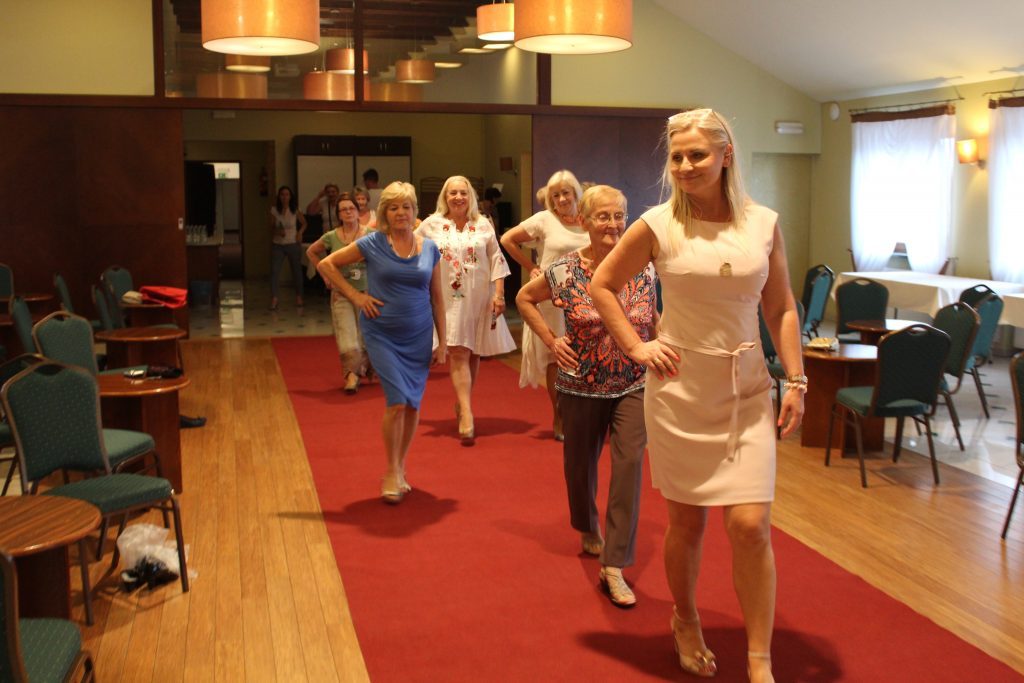 Then came the time of the event main point – walk on the red carpet performed by all of our Ladies, that were dressed by the brands: Off the Grid (Sylwia Gierez-Dobiczek) and also Furelle (Izabela Jałowiecka). Shortly after jury in the composition: Anna Stokłosa ( Hotel City SM Business & SPA), Aneta Mrówka (BetaMed), Alicja Wojciechowska (Alles), Beata Twardowska (Śląskie anioły Foundation), Sylwia Gierez-Dobiczek (Off the Grid), Elżbieta Skworoń (Erania), Katarzyna Grewińska (Strefa Działania Foundation), Agnieszka Myślak (Mary Kay), Monika Kosieniak (the Secret Soap Store), Sławomira Puchała (Victoria Day Spa/Trendy Hair Fashion) Beata Sekuła (WHY Story), Małgorzata Włodarczyk (mayor of Miasteczko Krajeńskie), Ernest Pluta (Zatur) and Łukasz Salwarowski (Głos Seniora magazine and MANKO association) announced the results of the competition, followed by awarding our Ladies with gifts.
One of the many highlights of the event was also perfomance on the rollers done by granddaughter – Nikola Czerwińska – of our one Lady Halina Hajduga.
Worth mentioning is also that during the whole day, guests and participants could find out more about companies and institutions that dedicates their work for seniors, for example BetaMed firm or magazine Głos Seniora. Also certificated coach Barbara Dolata made a special training.
Our Ladies have been awarded in this following categories:
– the Super-Lady title won…Krystyna Pluta (Gliwice), member of the Kobieta Charyzmatyczna Association, chief of the Department Committee for Silver Generations matters.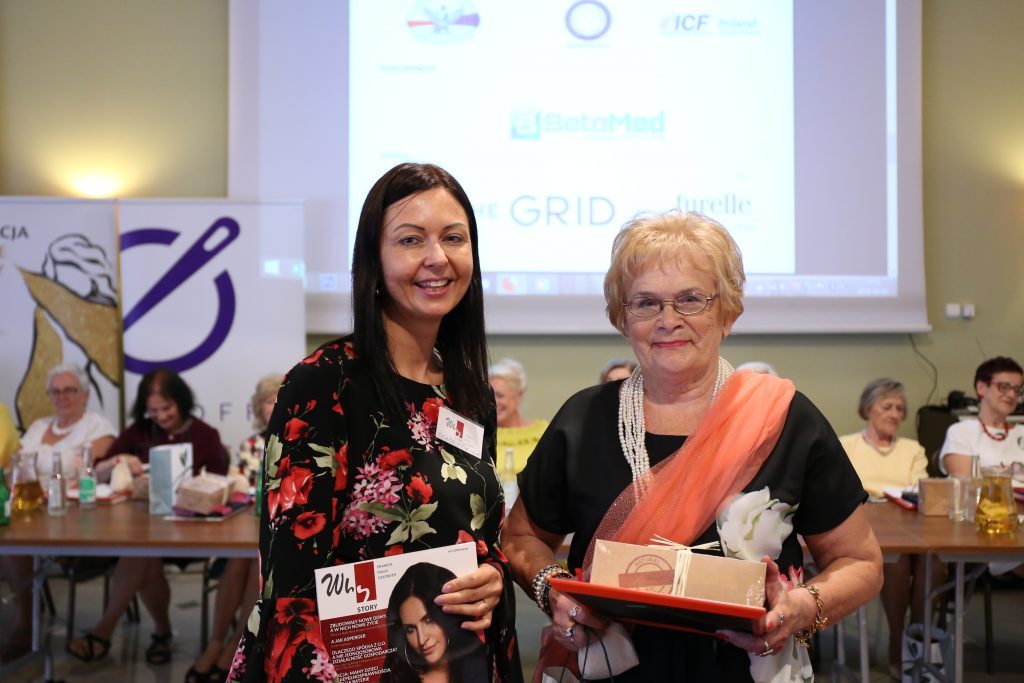 – Classical Lady…dr Lidia Beauvale (Cracow)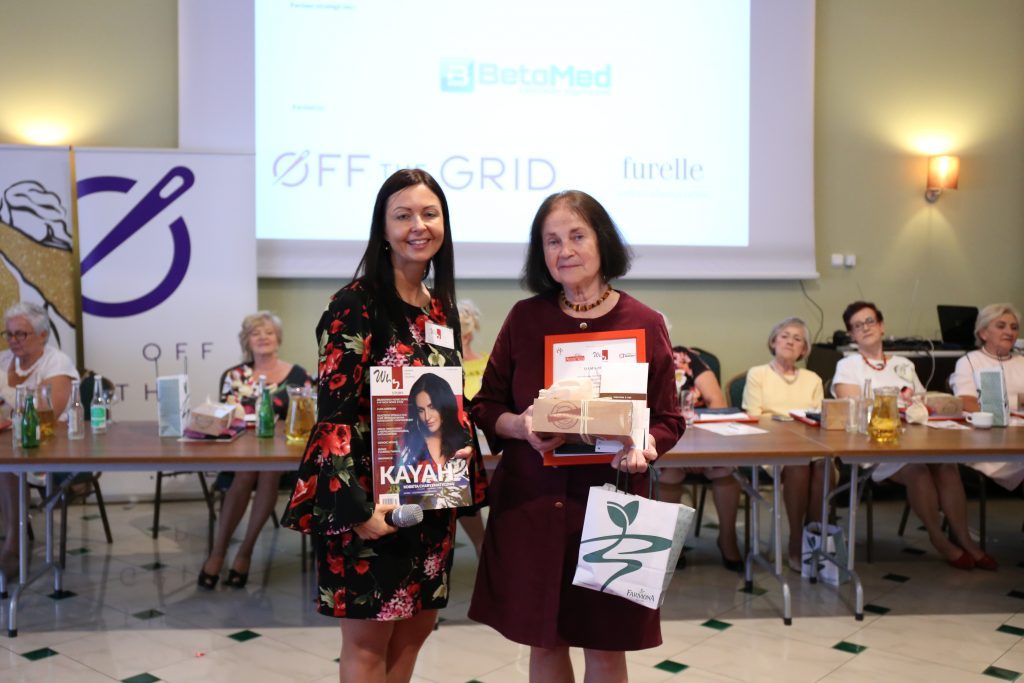 – Lady of the entrepreneurship…Jolanta Dostal (Częstochowa)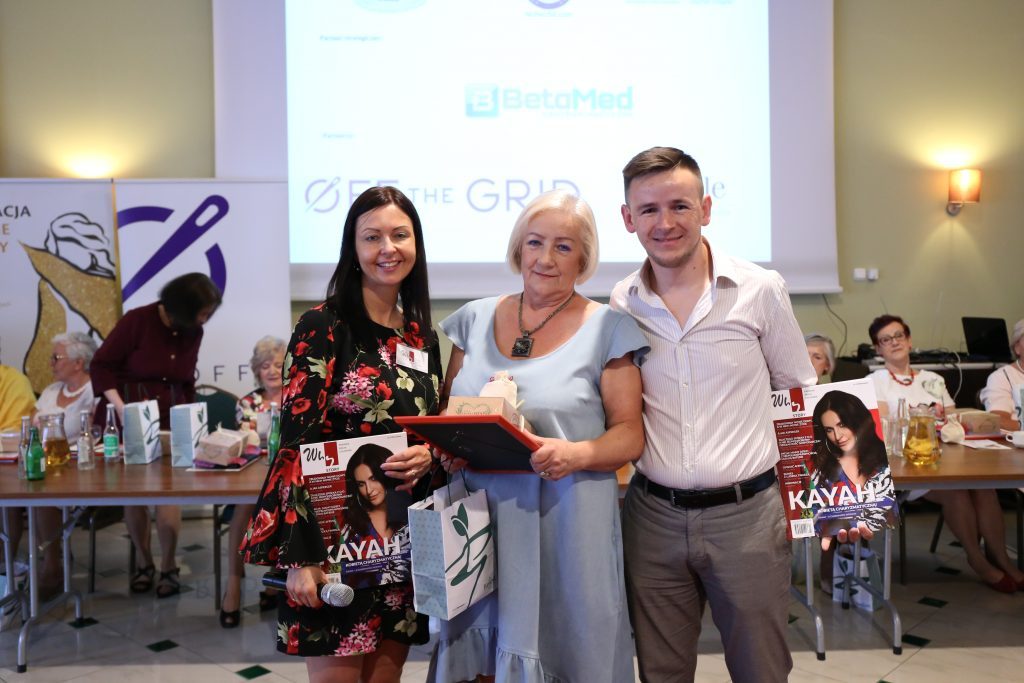 – Globtrotter Lady…Krystyna Fryga (Gliwice)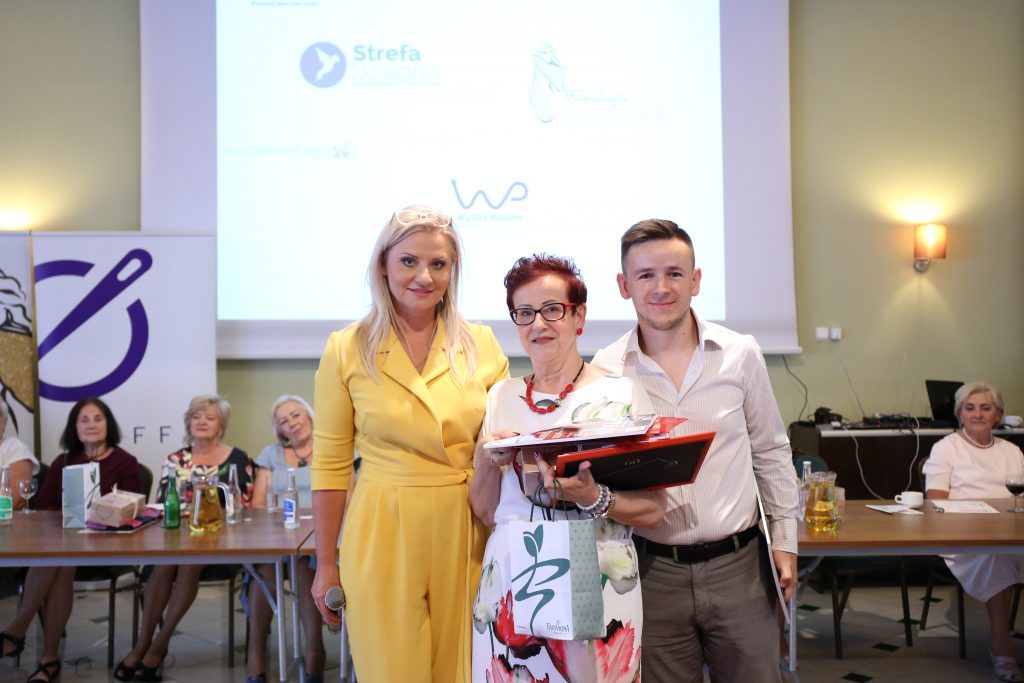 – Lady of Effective Managment …Regina Gierez (Zabrze)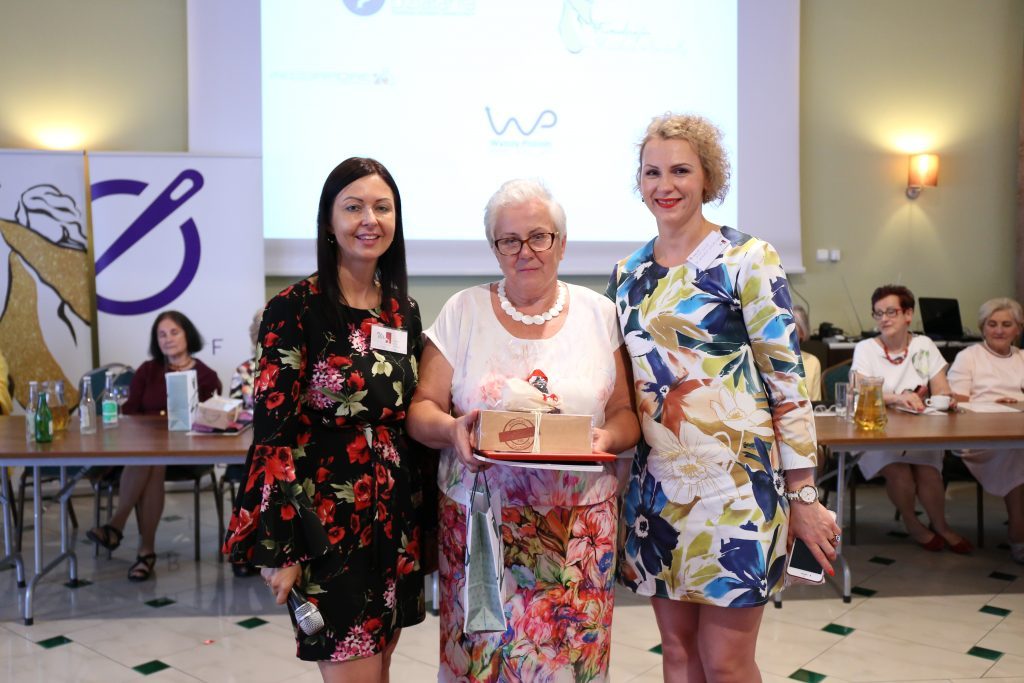 – Mount-climbing Lady…Halina Hajduga (Zabrze)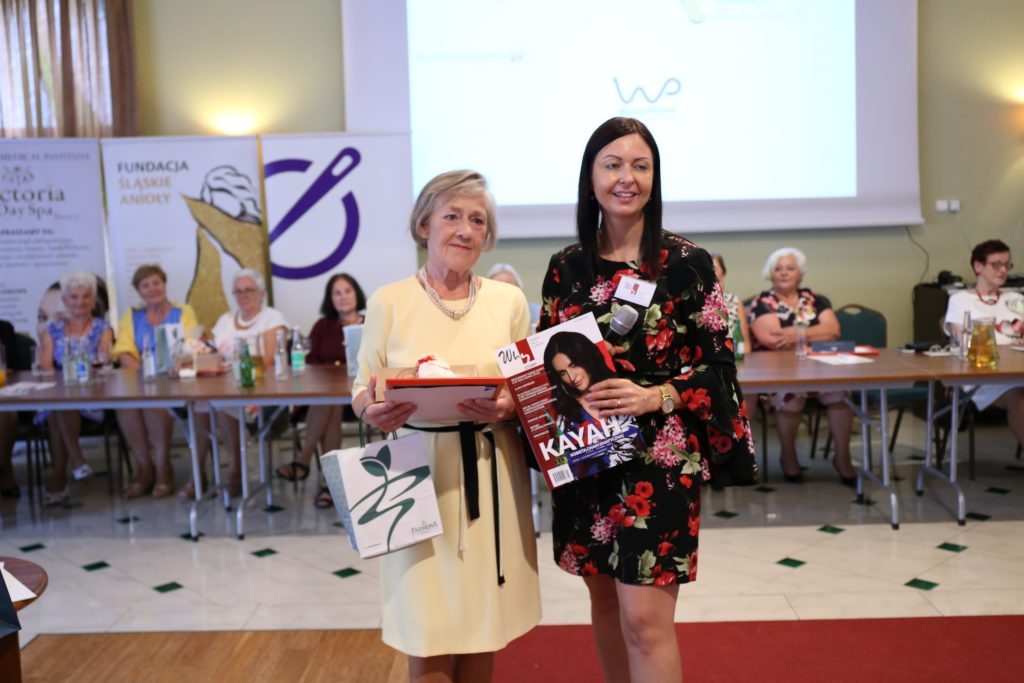 – Lady of the perseverances…Kazimiera Hubala (Konstancin)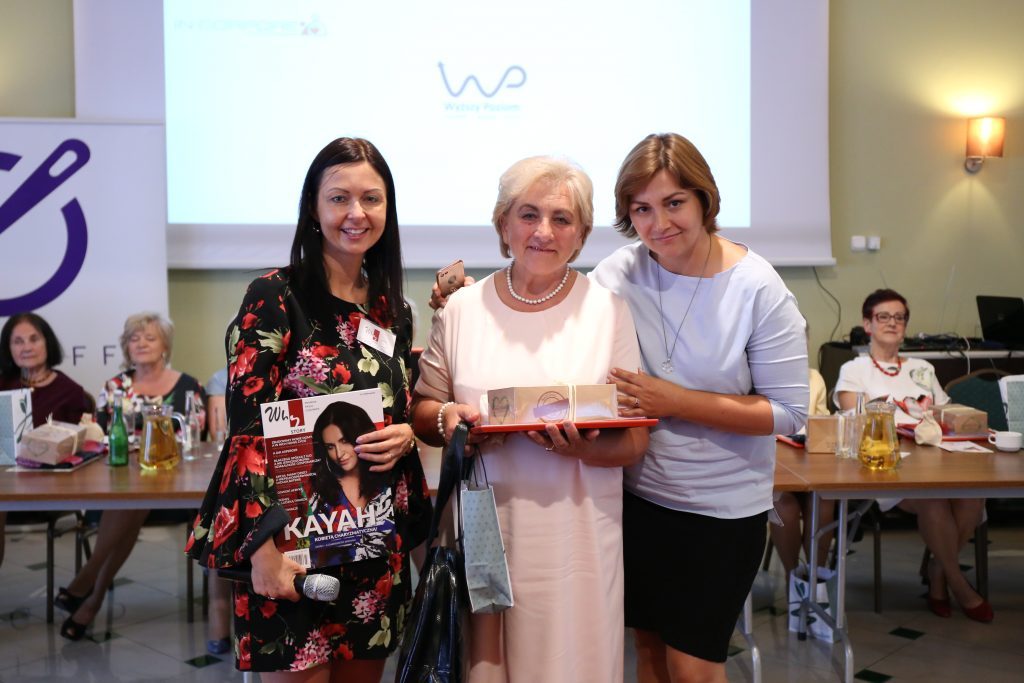 – Trendy-Lady….Iwona Hudowicz (Zabrze)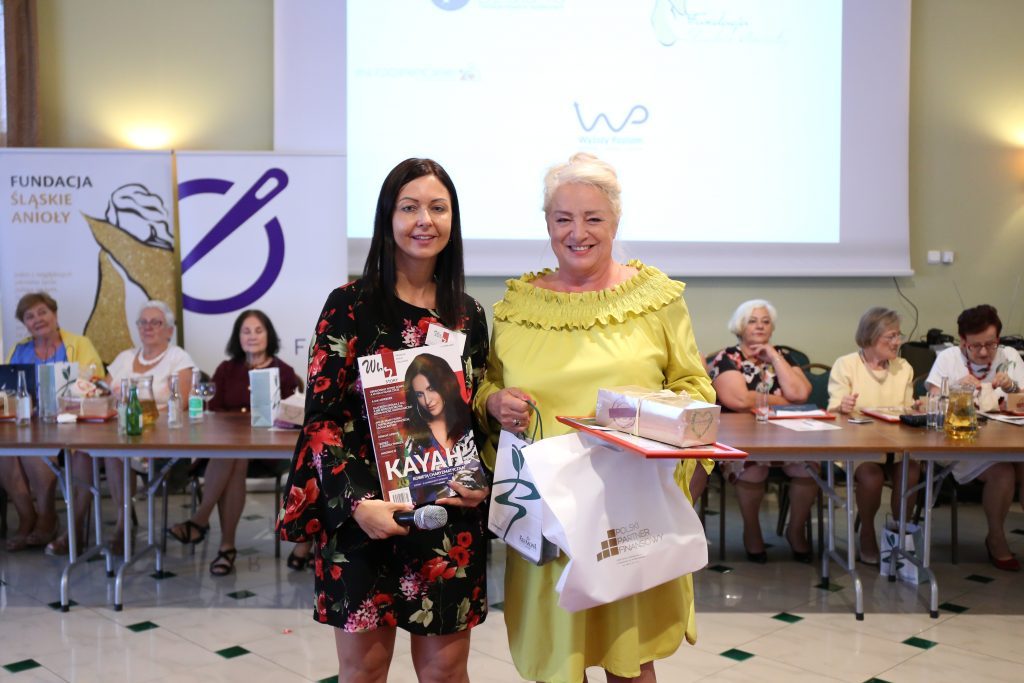 – Artistic Soul Lady…Maria Kania (Cracow)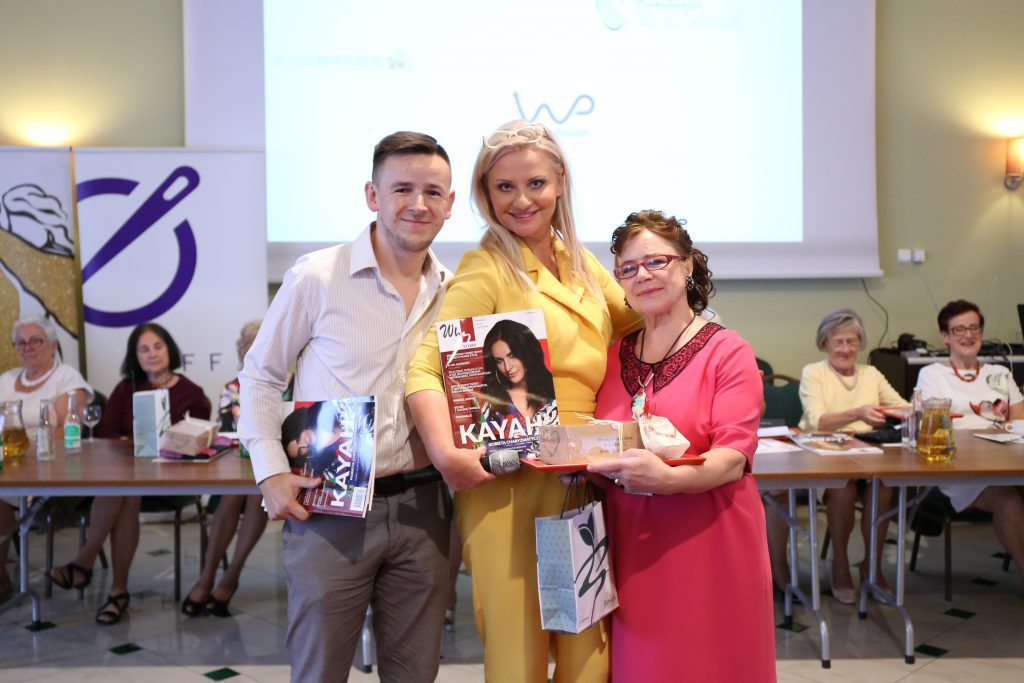 – Graceful Lady…Anna Kaźmierczak (Zabrze)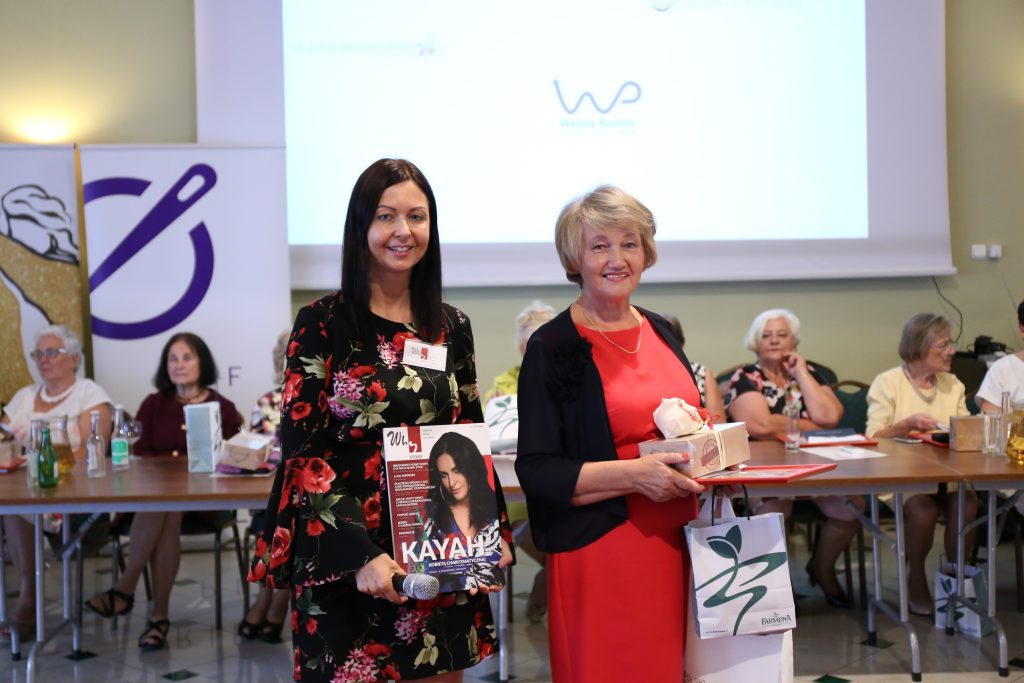 – Lady of challenges…Zyta Kocot (Sosnowiec)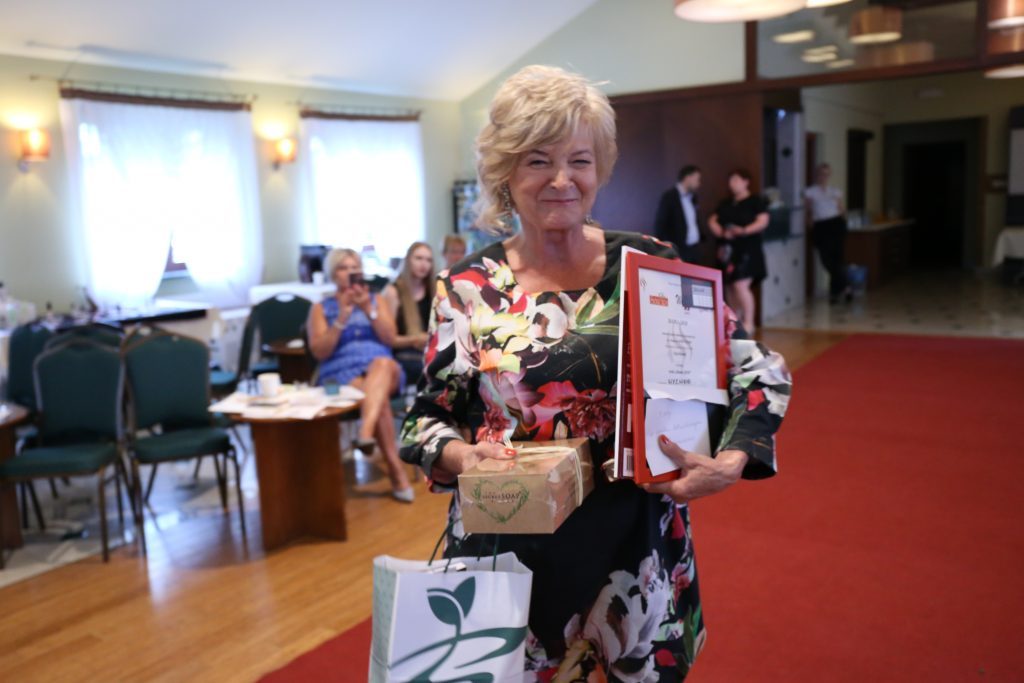 – Caring Lady…Grażyna Koniecka (Katowice)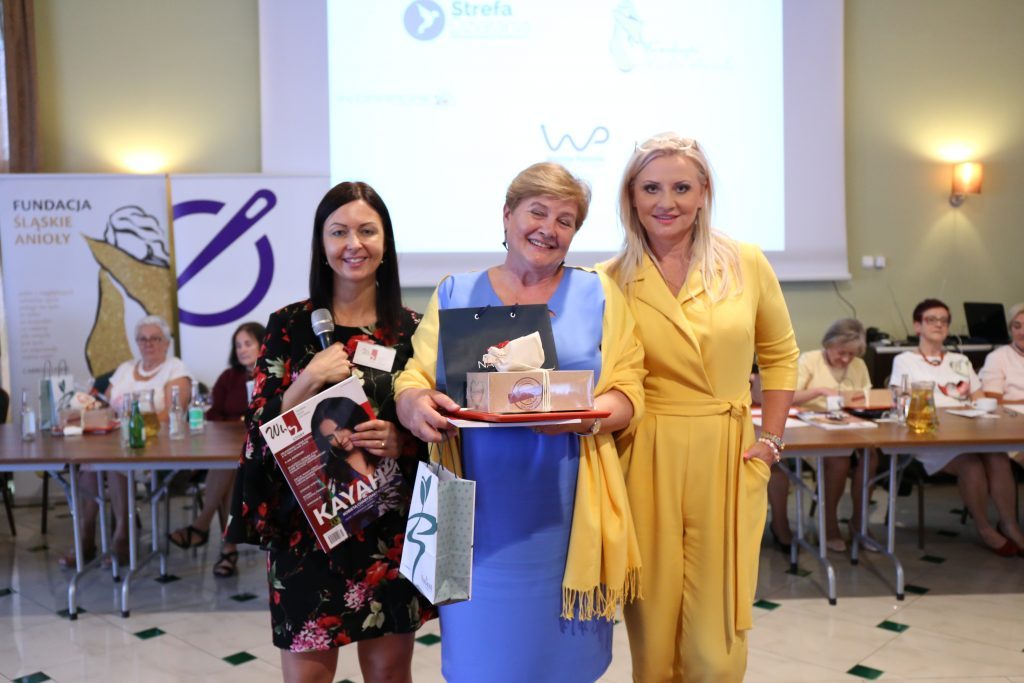 – Lady of efectiveness…Ewa Krawczyk (Warsaw)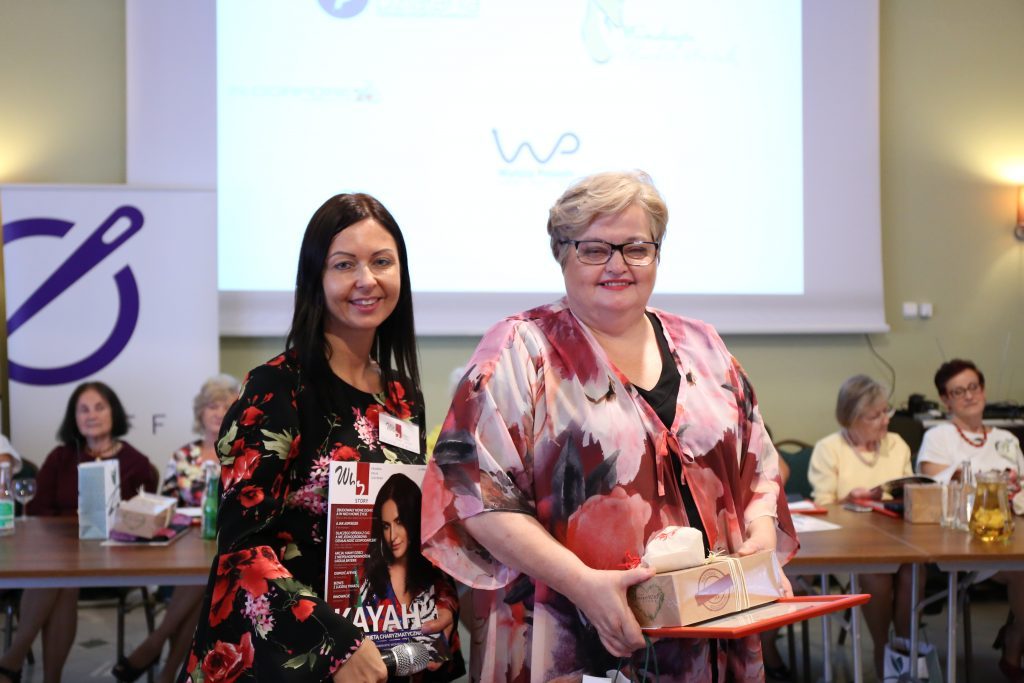 – Lady of organizations…Grażyna Krzeszewska (Miasteczko Krajeńskie)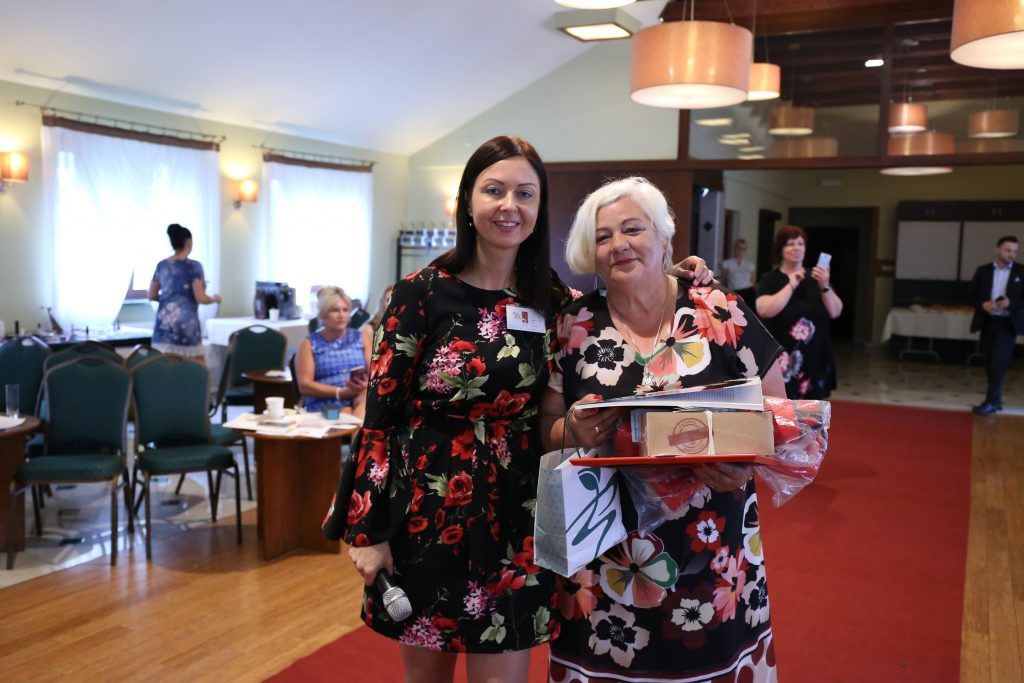 – Lady of the special tasks…Maria Marczyk (Cracow)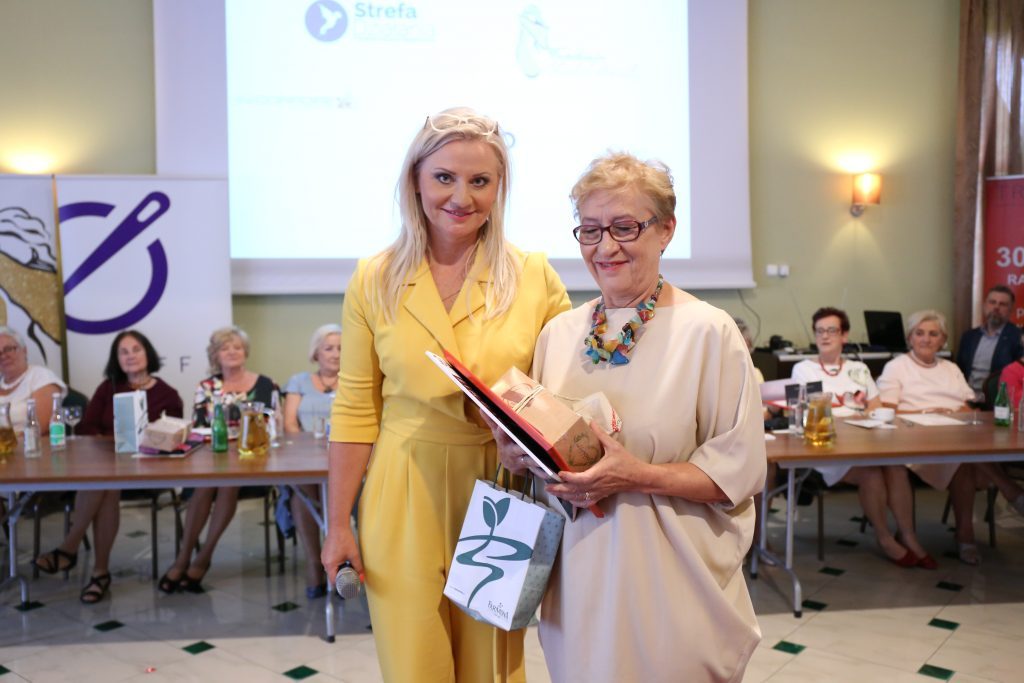 – Elegant Lady…Irena Murzyńska (Zabrze)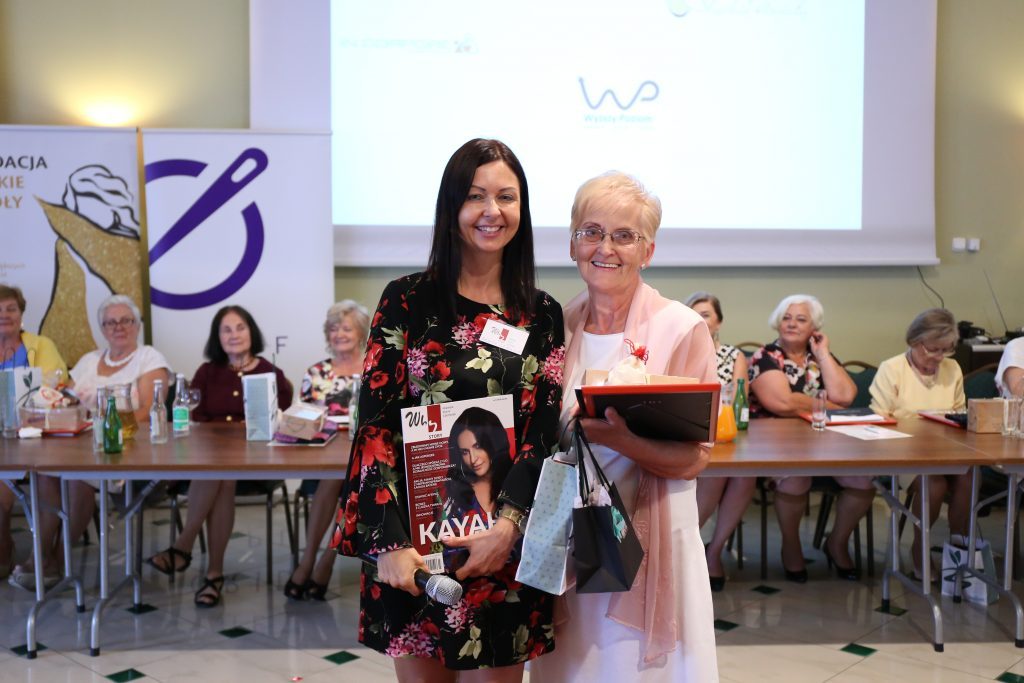 – Courage Lady…Maria Piekorz (Mysłowice)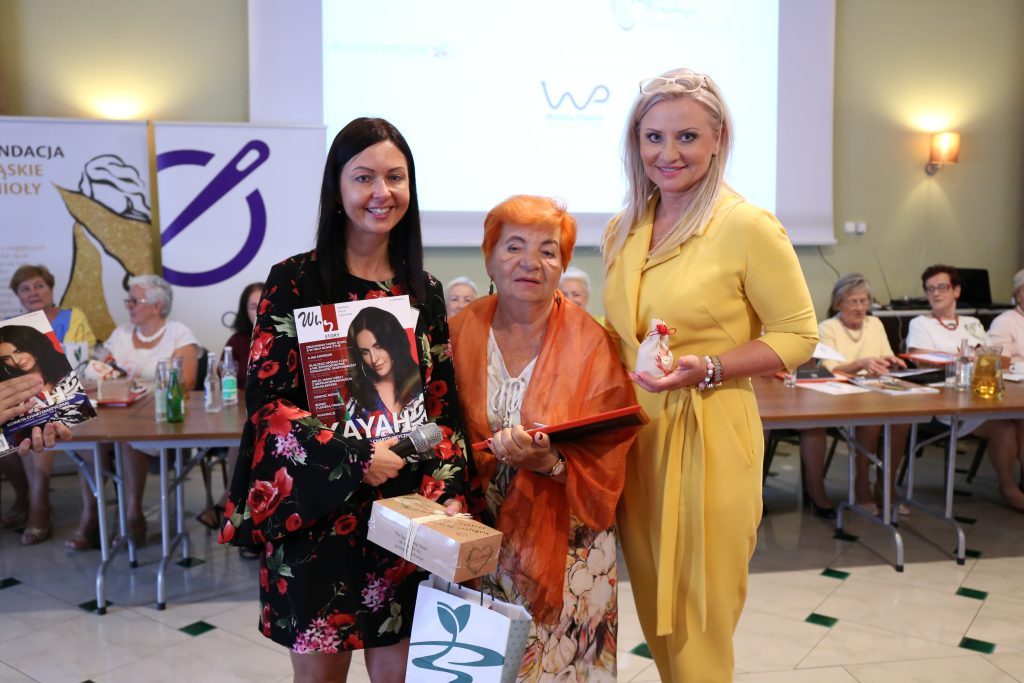 – Lady of sensitiveness…Teresa Stokłosa (Cracow)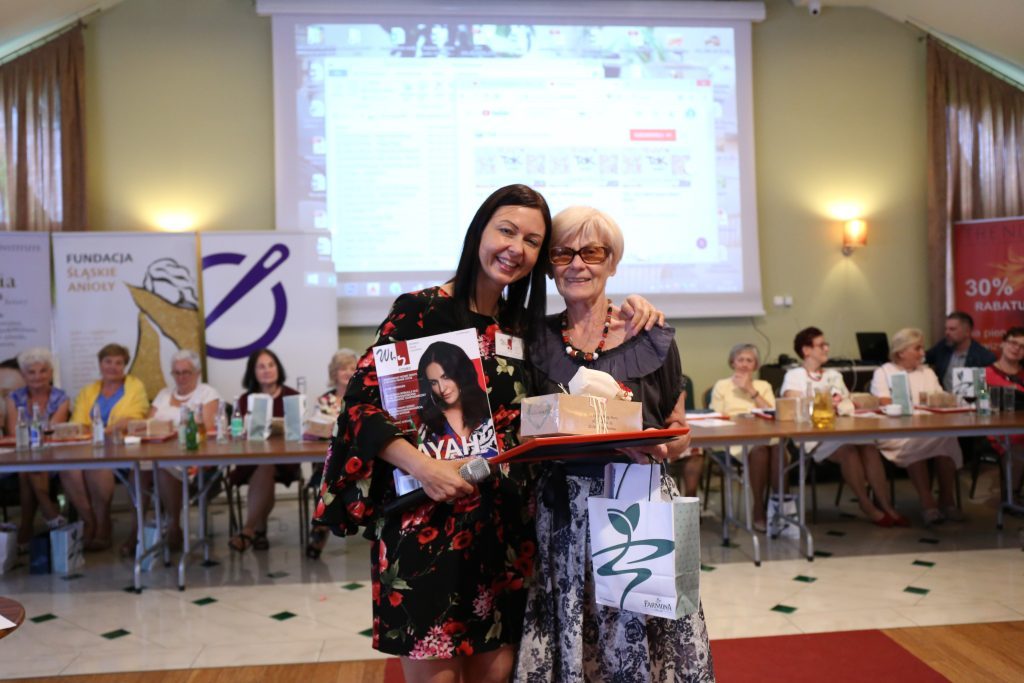 – Lady of vitality…Stefania Stręgiel (Jaworzno)
– Chic Lady…Teresa Wilińska (Warsaw)
The event organizators: Kobieta Charyzmatyczna association, WHY Media Group including editorial office of WHY Story magazine and Leśne Spa (Hotel City SM Business & SPA), want to thank first and foremost to our wonderful Ladies for their participation in the event and unchanging charm. We would also like to thank our guests, partners, sponsors and media.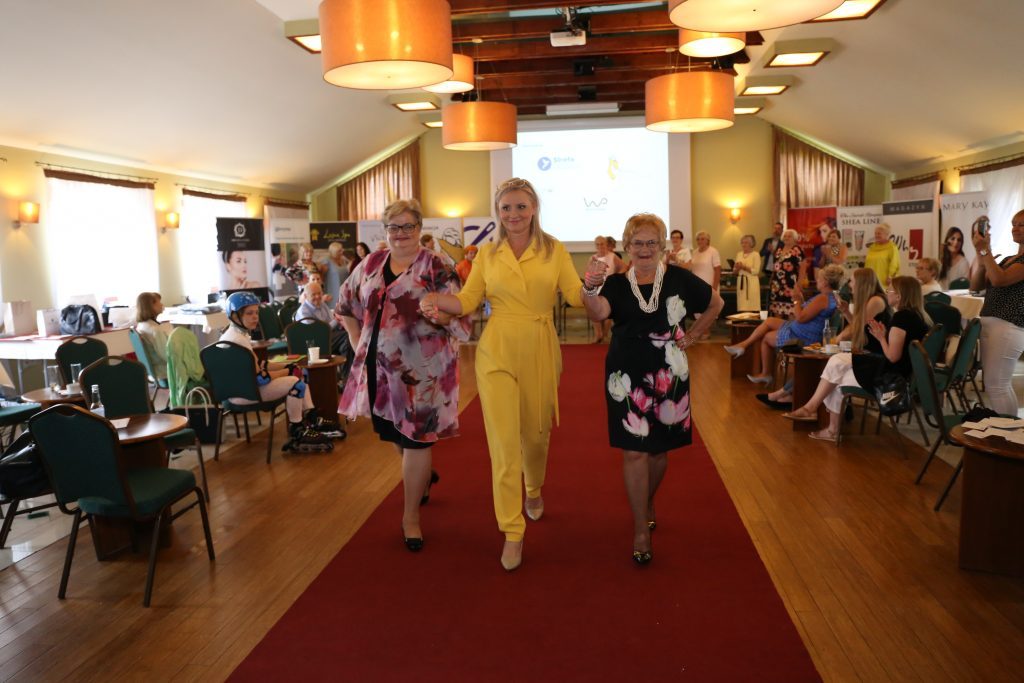 See you next year!