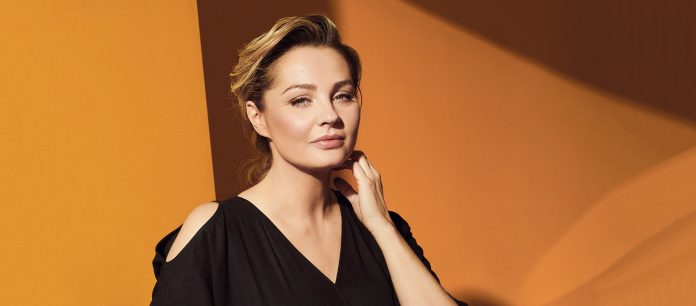 Changes are inscribed in the profession of an actress. For  this reason I have clothes in a variety of styles in  my wardrobe. The spring collection of Monnari and its diversity meets my needs.
In your opinion, does spring favour changes in our wardrobes?
Any reason is a good reason for refreshing your wardrobe! It is true, though, that spring mobilises us in many spheres of our lives. At this time I am often hungry for some patterns, flowery prints, more intense colours – for some breath of freshness.
This year's spring trends are so diversified that it is difficult to pinpoint the leading ones, and the tendencies often contradict one another – on one hand beige total looks, on the other combined predatory prints and strong colours. It is reflected in the Monnari collection.
Indeed, and our photoshoot we have done for the spring catalogue is very diversified. Each of the photographs is different, and yet altogether they are consistent.
How do you find yourself in this diversity, what do you choose?
It is quite difficult. I am an actress, and frequent changes are inscribed in my profession. For this reason my wardrobe is not uniform – it consists of truly diversified clothes in different colours and styles. I am not afraid of it, as I follow what I am like in a particular moment. Now I feel quite calm and at peace, so I tend to choose neutral colours, earth tones, for example. But sometimes, like every woman who wants to attract attention, I put on something bolder. I love prints, because they are perfect at covering imperfections of the body, they simply lose them.

But don't they have to be properly selected?
They do, but we should not be afraid of them. You will find dynamic prints in my wardrobe, as well. The spring collection of Monnari is as diversified as women and situations they find themselves in.
Our wardrobe has to include something smart, something casual, an office outfit, a house dress. Each of us plays many roles in life. And each of such roles – using my professional vocabulary – requires a different costume. I believe it is important to be dressed appropriately to the occasion, to be able to behave in the society, to catch the context. Considering the diversity of fashion today, offering so many possibilities to express oneself through an individual style, dress code does apply. Naturally, the most important thing is to feel good in a particular stylisation. But we definitely feel better if we do not stand out from the group.

In autumn you told us your style evolves towards elegance and classics. Has anything changed in  this respect?
Not really. With time I appreciate the quality of clothes and fabrics. I return to the classic, which is timeless and in which I feel safe.
Do you have a soft spot for a particular type of accessories?
Yes, handbags, although they usually go hand in hand with shoes. Accessories eventually define how we look, they highlight the style of your outfit. I think they are those elements of our outfits which evoke the most emotions among women. What I like most in this season are mesh bags. The ones from the Monnari collection are made of light eco leather.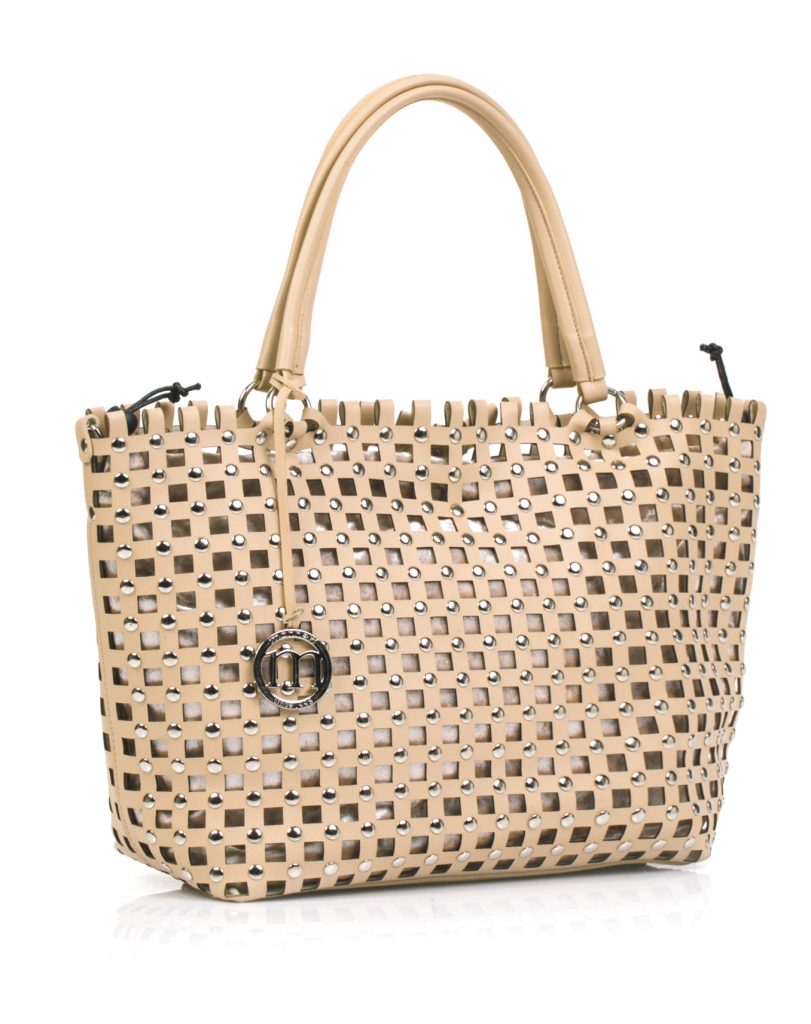 Mini bags or tote bags?
I love crossbody bags, because as a practical person and a mum I want to have my hands free. Obviously, one handbag does not do the job – most often I have a crossbody mini bag and a tote bag, which I can leave in the car or take with me when I need to have more things on me.

Animal patterns or flowers? Fauna or flora?
Both! I didn't use to feel comfortable in the leopard print, it was too bold for me. Perhaps because of the fact that it is a very popular print now, the leopard has been tamed. The current trends show that predatory prints can be very delicate, even subtle. It is said that everything has already been said in fashion, that fashion likes to repeat itself. But each time it shows its new, more interesting face. Trends keep changing – and it is fascinating.

Cullotes or a pencil skirt?
These are two cuts which in my opinion have a good effect on the silhouette. High waist highlights it. A  pencil skirt below you knee is the essence of classic femininity. And for me, cullotes are a more casual version of suit trousers, in which you can feel feminine and free. Combined with an elegant shirt they look smart, but they can also be used in a more causal stylisation.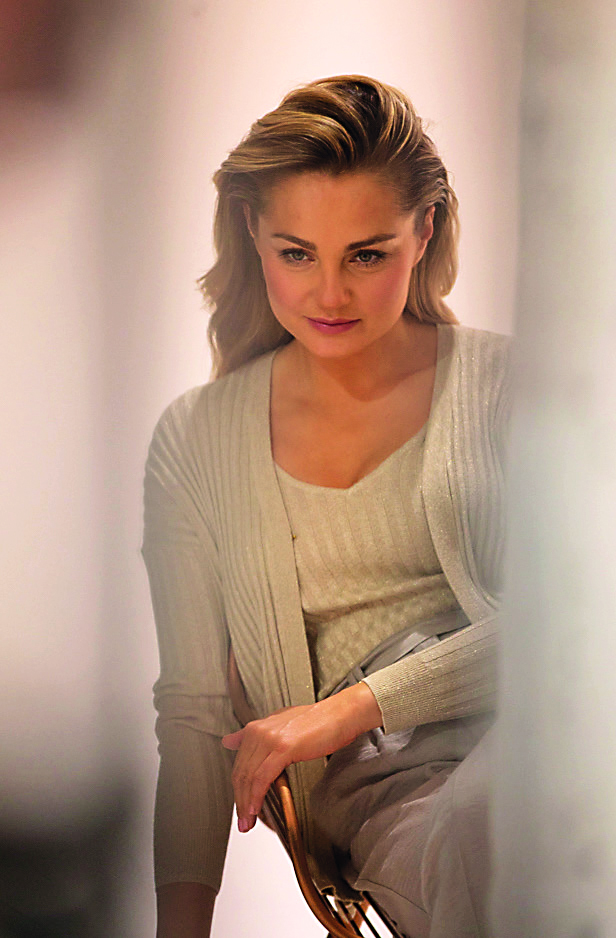 You learned the sense of fashion from your mother?
I observed my mother, who was always an elegant, fashionable lady, which was not at the expense of other spheres of her life. Her children, home, family always came first. The older I get, the more I appreciate her efforts, probably because I can see myself how demanding and difficult the everyday life can be. It is truly amazing how women can multitask, which becomes necessary as there are more and more duties they need to cope with. It is important to learn from your mum how to be feminine, but you can learn your sense of style in your adult life. Now our roles have reversed and it is me who suggests things to my mum so that she could stay in fashion. It is great that I manage to persuade her. And then she is happy that she is still a fashionable and well-groomed woman. She is able to stop the time. It is also important to keep your mind open, you have to be young at heart, let yourself get creative. My mother doesn't give up and it is fantastic!
Text from "Magazyn Monnari", spring 2019