An interview with Monika Harpula, Chancellor of Jagiellonian University, Charismatic Woman, and mother of twins, who effectively and in modern way manages a large part of the university of 650-year tradition. She has just been distinguished with the title of Leader by Vocation.
I will start with a question asked to all of our leaders: how did it all start? Do you perceive leadership skills as dependent on character, or can they be developed with experience?
Both. I showed social commitment already in my childhood: I was the head of the class, I worked in a community center, in the Youth City Council, and at the end of high school I became the youngest councilor of District 5, then District 3 of the City of Krakow.
And what was the beginning of your adventure with the Jagiellonian University?
Well, after studying law, I started working in the Human Resources Department as a clerk and over the next years I gained experience in activities for the university by going through all possible levels of internal promotion. I did not accept the general rule that it has always been this way and it cannot be otherwise – such a formulation is completely odd to me. After all, the Jagiellonian University is a large body that not only creates challenges, but also gives you a lot of room to show off. There is space for exploration, improvement, and chances of success; although sometimes you have to be patient. At home I always heard: sit in the corner and they will find you, but thanks to the fact that wonderful people who believed in me appeared on my way, I became a leader who now trusts her employees. I don't punish them for their failures, I draw conclusions, I appreciate their commitment and believe in their potential. The Jagiellonian University counts 6,000 employees, over 2 thousand of which are employees who are not academic teachers; I feel particularly responsible for them: I am their boss, leader, and sometimes maybe also a mentor.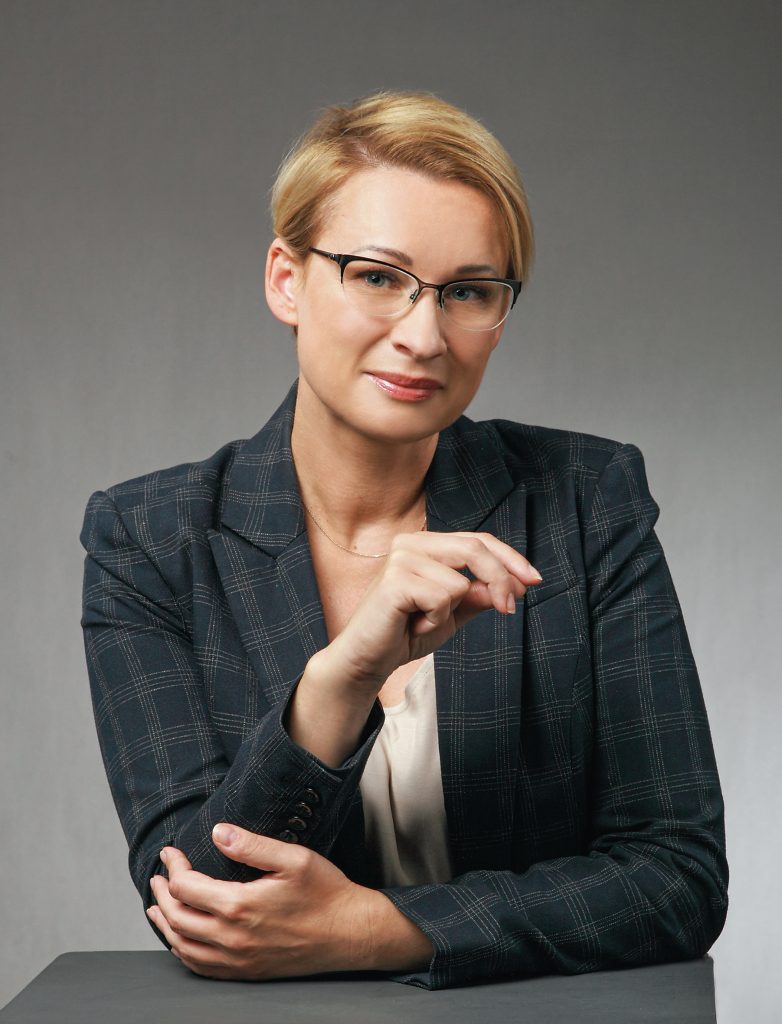 What do you like most about managing people?
People (laughs). It may sound strange, but it is. I love the exchange of experiences, implementation of tasks, creativity and unconventional thinking. I attach importance to the pursuit of the goal, striving and making constant attempts by my team.
What is your team responsible for?
First of all, these are issues related to the property of universities, investments, construction of new seats of the Jagiellonian University faculties, development of infrastructure, including sports infrastructure, of the University Campus, and thus matters related to tenders and public procurement. We are very proud of the first in Poland Student Support and Adaptation Center SOWA, which task is to provide support to students and PhD students, and help them adapt to new conditions.
They are often young people with various problems not rarely starting before they come to study in our university. After the difficult period of the pandemic and remote learning, there are, unfortunately, more and more problems for students. We provided psychological support to our employees who cannot find themselves in the post-covid reality or feel professionally burned out.
SOWA offers psychological and psychiatric help. There are dedicated support groups, individual advice and a 24/7 helpline. The center is located in the Botanical Garden, surrounding of which also supports therapy. We saw the importance of the establishment of this center very quickly: we record approximately 300 interventions per month. I am happy that I took part in this project, and that I could help in this way.
Are you proud of yourself?
Sometimes yes. As a boss-leader, I am consistent and stubborn, but I manage to maintain a warm atmosphere and create great relationships with my colleagues. I love working in a mixed team; men think comprehensively and women pay attention to details, which is very cool. We learn from each other. I try to see the potential of each of my employees and skillfully match tasks to their competences.
Who was or is a mentor for you?
The person who first believed in me and made me a leader is the former Rector of the Jagiellonian University, Professor Wojciech Nowak. I owe to him who I am today. The current Rector, professor Jacek Popiel, allows me to continue to spread my wings. On the other hand, the people who encourage me with their energy and ideas to take up to new challenges on a daily basis are my partner and my younger sister. I do not know anyone else who has the same life force and enthusiasm as they do.
What does the family say when I manage to reconcile work and family life?
It's not easy. I am a mother of teenage twins and my partner is also a father of twins. Together we have three girls and one boy. We support each other, we are both types of leaders, we understand our needs and requirements. Such a life is also associated with certain sacrifices, e.g. I love to sleep, and I usually sleep a little over four hours a day. I am a typical "owl", often the best concepts and ideas come when accompanied by the Moon. Sometimes, if I notice that I am losing my patience and have take a break from my job, I go to the mountains for the weekend or to my beloved Warsaw.
Warsaw?
Yes, I am a Cracovian who loves our capital…
What is your next challenge?
I have short- and long term goals. I focus on resolving current problems; each obstacle gives me power and experience. I do not dwell on failures and celebrate successes, because there are everyday challenges and a return to the new post-pandemic reality awaiting me. After over 650 years of operation of our University came a sudden a suspension, and a completely different organization of work had to be implemented. The challenge for me now is to return to our normal ways; we are in for a new academic year, further processes related to computerization of the Jagiellonian University administration, we have to complete construction investments, start sports investments on the Campus.
But the biggest challenge at the moment is finishing the current affairs and going for the long-awaited vacation.
Thank you and I wish you a good rest.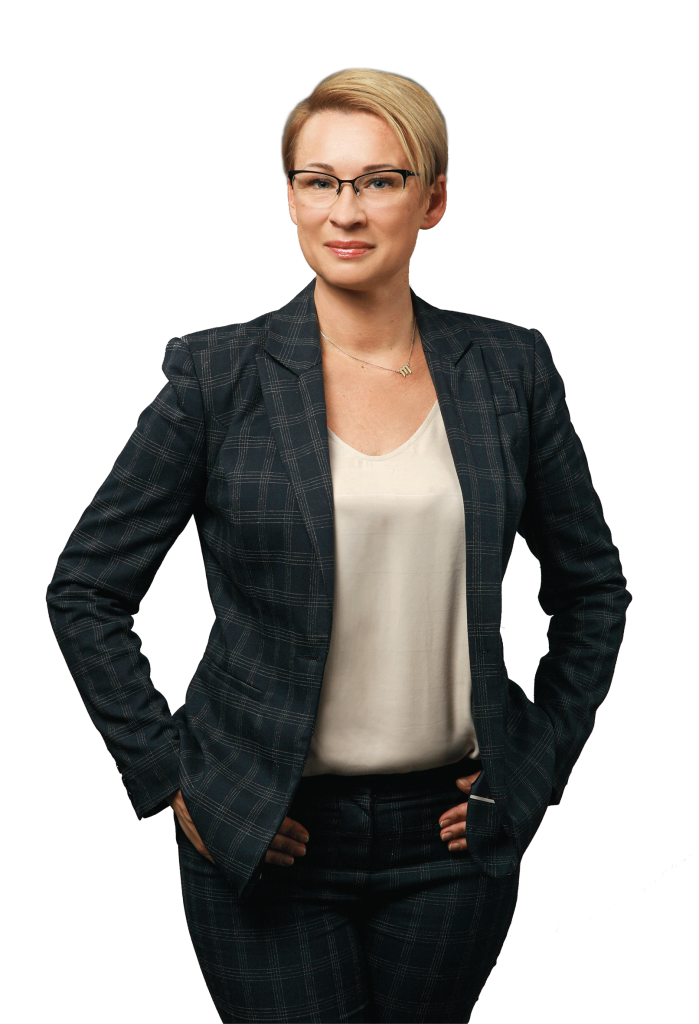 Tatiana Edels
Beata Sekuła
Each obstacle gives me 
power and experience. 
I do not dwell on failures 
and I do not celebrate successes

Monika Harpula, 
Chancellor 
of Jagiellonian University