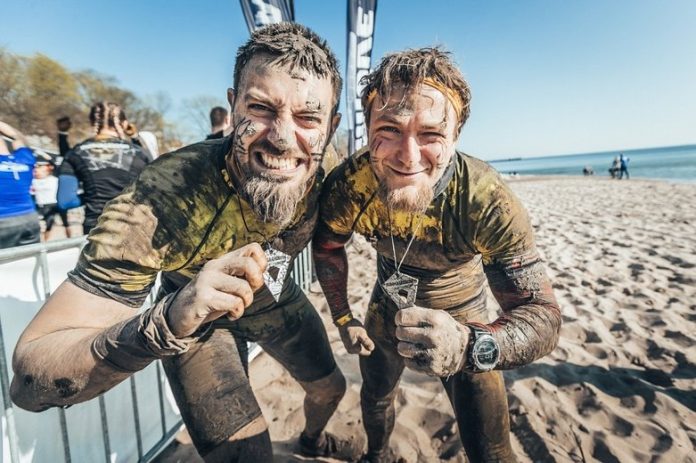 Jarosław Bieniecki, former chairman of many corporations, athlete and multiple
Polish champion in 3 and 5 km races, creator of the biggest in Poland and very popular abroad race called Runmageddon. For his outstanding achievements in organizing mentioned running, motivating people to fight with their weaknesses and also giving one of a kind emotions, he was honored with the title Leader by vocation.
JARO BIENIECKI – THE NEW LIFE
Starting the Runmageddon was a revolution in his life. He gave up on secure and profitable work a international company. He said goodbye to business phone, laptop and car. Foremost, he had to give up steady and quite high income, which covered all of his and his family life expense, including private kindergarten. – I knew that I would never had to hear: "Your idea is wonderful, but wouldn't get accepted" again – says Jarosław Bieniecki, founder and chairman of Runmageddon. – New project, full autonomy, but also full responsibility. Not everyone wants that, and also not everyone should, but I love
it…
He graduate from Warsaw School of Economics SGH in international relations. He also studied politics and economics in Alabama, where Forrest Gump caught shrimps and run to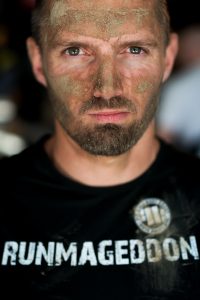 the Pacific Ocean and back. After coming back to Poland, he engaged in organization for Warsaw Marathon. He quickly became head of the route, then sport director – this adventure lasted for almost three years. In meantime he helped his brother in
organization for "Rzeźnik Running Event" (race for around 100km). His next step in his job career was to work in several corporations, usually as a chairman after which he came back
to running, starting in 2014 race called Runmageddon.
ANOTHER CHALLENGES, ANOTHER PARTICIPANTS AND PLACES
800 members ran in the first race. This year the largest number of participants was 10 000 people, including 2 000 kids. In total, in event took part more than 110 thousands participants. Jarosław Bieniecki's company organize nowadays around 16 events through the year – with races on the distance of 3 to 40 km and also two races abroad – one in the Sahara desert, other in Georgia. There are also plans for races on other continents, such as in South America. Mostly there are races in which participants need to fight with mud, water, different walls, swamp, horizontal bars and other obstacles in order to test endurance, sense of balance, accuracy in throwing and also mentality whilst going into ice cold water or fighting with fire.
Founder of the organization jokes that Runmageddon is the biggest circus in country that takes place in various places thanks to over a dozen cooperating crews. Here work amazingly engaged people, who always find solution for problems, even if it is sandstorm in the Sahara desert. – In the desert, we had three starts, day by day, and found out there will be sandstorm on the third day. For this day we actually planned race for 20 and harder 40 km – recalls Jarek Bieniecki. – To avoid the danger, we organized night running, which in fact turned out to be very attractive for participants and will now permanently enter the Sahara marathon program. Participants finished the race at 10 o'clock in nice weather and thought that organizers came up with sandstorm only to end up quickly. However, when they left at noon, sandstorm began, so they knew organizers took good care of them.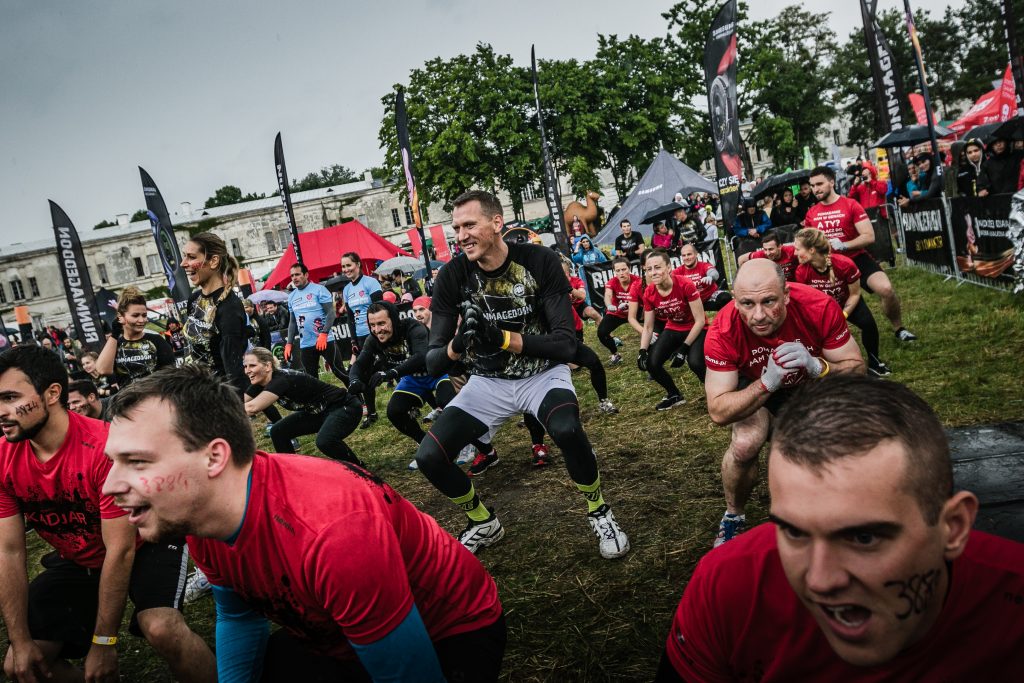 – It's not easy to keep facing new challenges. I know it is hard and people in team need all the support they can get. I believe in their goodwill and willingness to help – emphasize chairman. – I try to solve all the problems with the person who is struggling with them. I'm not looking for guilty, so at first we need to solve the problem and then try not to make any again in the future.
A BOOK WITH HEROES FROM MUD
Nowadays people have a need for changes and Runmageddon seems like a great idea for improvement. – The race is metaphoric breaking off limits and barriers, fighting one's
man weaknesses, also a great impulse that gives power to fight off with disease, getting fit again or getting into perfect shape – notices Jarek Bieniecki. – People share their experiences and you can read their amazing stories in published book "Runmageddon – take more from life!". This year we plan to publish another part.
In the new volume we can read about one of the participants of the race – a boy with quadriplegic paralysis, who needs to put more work on every movement than average boy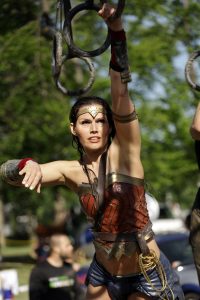 in his age. That boy fell in love in Runmageddon and travels around Poland to be part of races.
– We feel moved when we see person with physical difficulties face the challenge and is doing fine with the route – says Aleksandra Bachta PR Manager of Runmageddon. – Because of such people we invite groups of kids with Down syndrome or from orphanage and help them in the start.
Runmageddon engages in various social actions such as WOŚP or works with "Wiosna" Association which organize program Precious Gift (Szlachetna Paczka).
– It's amazing that people treat Runmageddon as one of the most important event in their life, sometimes the biggest one. It's also a platform for them to change themselves, which also make them think better about themselves and thanks to that they get confidence that they can change their life and make it better – concludes Jarosław Bieniecki.