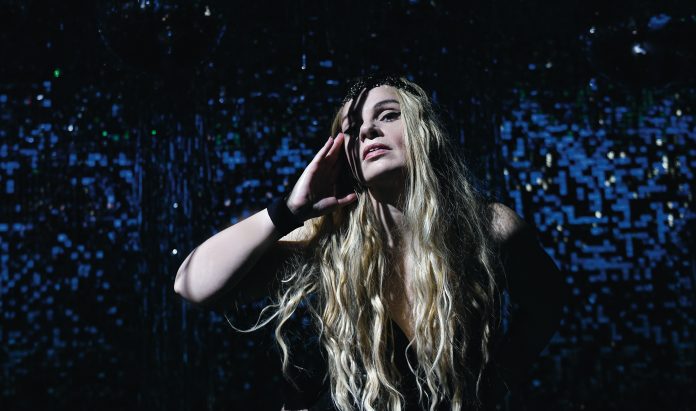 She's always open to new possibilities, and when she sings, she feels free. She's got music production in her blood and she is eager to share her knowledge. She's winning more and more trophies, especially abroad, but got plans to soon conquer the Polish music market as well. She believes that dreams are made to come true. An interview with Karo Glazer, who has just been awarded the title of Extraordinary Charismatic Woman. For what? This interview will give you the answer…
Karo, you are known to the world, but not yet recognisable on the Polish music scene. Would you like to make your music popular here in Poland as well?
I feel unsatisfied that although I succeeded internationally, I have not won the hearts of Poles. Now I focus my whole time and attention to change that. This autumn I am going to show that I can stir up the Polish music scene. I cannot reveal any details, but one thing I can tell you – I will rock many a party this year. I hope that the readers of Why Story will also quickly become addicted to this song!
You are the first Pole who won the International Songwriting Competition in Nashville, the most important songwriting competition in the world. How do you feel about this?
When the results of the competition were announced I couldn't believe it! The participants sent in over 17,000 songs, so the competition was overwhelming. Everyone who composes songs dreams of at least making it to the final, and I managed to stand on the podium and receive congratulations from the likes of Tom Waits, Coldplay's Chris Martin and Dua Lipa. It was an important moment in my career. Orders for my songs started to flow in from all corners of the world, from Japan and Korea, through France and the USA, ending in local 'backyard'. This, made my strong position on the market, not only as an artist, but also as a music producer.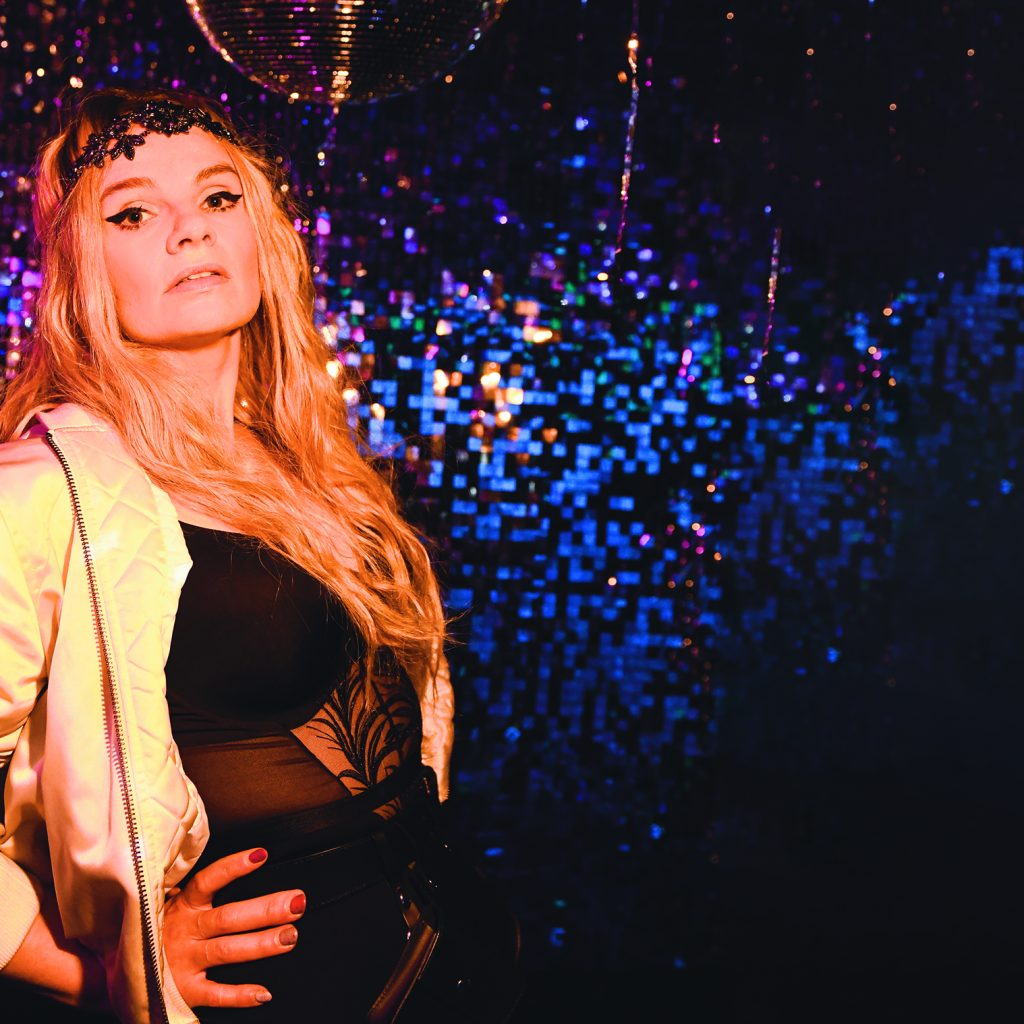 You are an artist with outstanding vocal abilities, a winner of many prestigious competitions, and yet you are far from the classic image of a diva.
I have never thought about it. I am simply KARO and I don't compare myself to anyone. I know others may see it in a different way, but I do my own thing and set my own standards. I am not afraid to go into the unknown. In my vocabulary, risk is incredibly sexy. My friend Bobby, a film producer in Hollywood, once gave me a very important piece of advice: "Go into what you're afraid of!" … and that's what I'm doing. I change musical styles. I don't close myself off to new opportunities. I enjoy the business. My eyes are wide open and I have an endless appetite for more. For me, the best is yet to come. When I finish one project, I already know what another one should be about. It's important for me to keep the momentum going. A lot of movement is what I love most!
When you step out on stage you feel like a duck in water. Your voice has power and there's an incredible freedom emanating from you. How do you do it?
I'm glad you think so. It's very nice. I think the most important thing is that I am always myself. I don't know how to pretend either in life or on stage. I give 200% of myself in everything I do. There are no half-measures for me. When I work, I work. When I practise, I practise… and, when I play, I play! Life is too short to focus on its negative aspects. For me, the glass is always half – full. I try to live with passion and be passionate. When on stage I just grab the microphone and have fun. It's that simple! I assume that when I have great fun myself with what I do, the audience will feel it too. Only real energy can get the crowds moving tonight. I like exerting myself to the full. When I sing, I just feel free.
Let's talk about the music business, cause I think the thread is worth touching upon. A female music producer is probably unusual?
Yes, it is. Music is a very male-dominated business. Only 3% of people working in the industry are women. I personally don't know another female music producer in Poland. It's still a rarity, although it shouldn't be that way. Being a producer requires a very wide range of versatile skills. On the one hand, you have to have a handle on music (often musicians and composers become producers, although it doesn't have to be that way), on the other hand, you have to be very creative, because a music producer is someone like a movie director, he hears the record before it is recorded, on the third hand you have to have a technical mind, because producing a record requires specific knowledge of acoustics or sound production, on the fourth hand you have to be a good HR professional, because you have to hire the best team of people for each project, on the fifth hand you have to be very sensitive to words and human stories, because it's an essential element of songs, and on the sixth…. last, but not least, you need to be able to count your money and plan your budget well, because without it nothing of the above will happen.
You talk about it with such passion that I get the feeling it turns you on!
For me, it was a natural consequence of all the activities I've done up till now. Music production is in my DNA. I know the business inside out and I really enjoy it. There's something going on all the time, you never stand still. The amazing thing is that at no point does this exclude me from being an Artist. On the contrary! The law of synergy does the work perfectly. I am fortunate to be surrounded by an amazing team of people whom I work with. It consists of both Fryderyk Award winners, who have worked with Jan A.P. Kaczmarek, the AUKSO orchestra and the Motion Trio or DagaDana bands, as well as authors of such hits as "Bałkanica" by Piersi or "Facet to Swine" by Big Cyc. My production collective is a brand new work standard – a complementary approach to creating musical brands. It is not uncommon for us to have not just one music producer working on one song, but even four. We tailor-make songs for each artist, so I'm proud of the fact that we are able to meet the expectations of a very wide range of artists… from The Voice of Poland finalists, to EDM DJs, to Rock stars. All to ensure that the quality of our productions is world-class.
A production collective or something more? Knowing your energy you're definitely preparing some kind of bomb….
You're tying the strands together really well! Together with my collective, I am just setting up RED MUSIC – and we want to focus on exporting Polish talents abroad. We will also carry out educational activities for talented young people and in this way invent talents that we will polish over time.
You have just been awarded the title of Extraordinary Charismatic Woman, you were also previously honoured as a Leader by Vocation, what do you think makes you a Charismatic Woman?
I will answer briefly: decisiveness, action and consistency. These three qualities help me conquer the goals I set. From my point of view, dreams are there to become achievable goals in a short term. Decisiveness helps me to set goals quickly and build strategies for development. Action is both a bane and a blessing, as this trait does not allow me to sit still for long… I just like to work. Consistency, on the other hand, is a quality that allows me to pursue my goals with persistence. •
Beata Sekuła