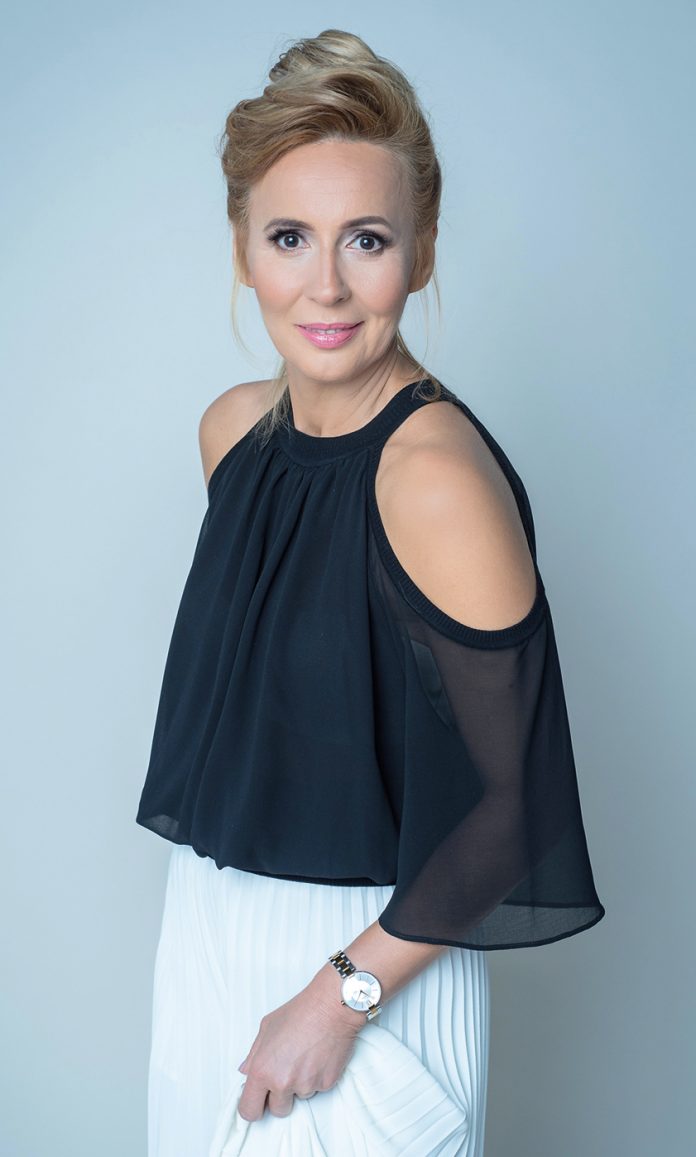 Marta Półtorak has been the only woman within the last three hundred years awarded with the title of the Honorary Citizen of Rzeszów city for extraordinary achievements in economy, culture, art and sport as well as for extensive social and charity work. In her private life – a wife and a mum to three children. She has been just nominated to the title of the Charismatic Woman. Companies that she runs together with her husband not only succeed internationally, but they also have a human approach.
Marta Półtorak has lived in Rzeszów since she was born. She has dedicated a vast part of her life to that city, creating there new work places, among others, in such companies as Marma Polskie Folie and Millenium Hall. Moreover, she has been the president of the Stal Rzeszów speedway club for 11 years. She started her adventure with motors very early, already at the age of 7, when her father put her in front of the steering wheel for the first time. That's how her passion began, which has lasted till today. – I love riding a motorcycle, I often relax this way and forget everything – the CEO admits. – I am most happy in the spring, when I feel wind in my hair and I leave everything behind.
She has always liked challenges. Although she loved art, at the age of 15 she took entrance exams to a very fashionable at that time technical school of electronics, where several applicants were per one seat. Then she studied law, which turned out to be useful when opening and managing new companies, especially the tax and property law. As she was developing new projects, it happened to her many times that after a sleepless night, she went to the office and took up next challenges – the woman of action! She jokes that now her body demands more respect. Because she is still an art lover, she cares about a beautiful interior in her offices, which are decorated with classic furniture, amazing lamp and chandeliers, paintings, and which are all located in beautifully restored historical rooms.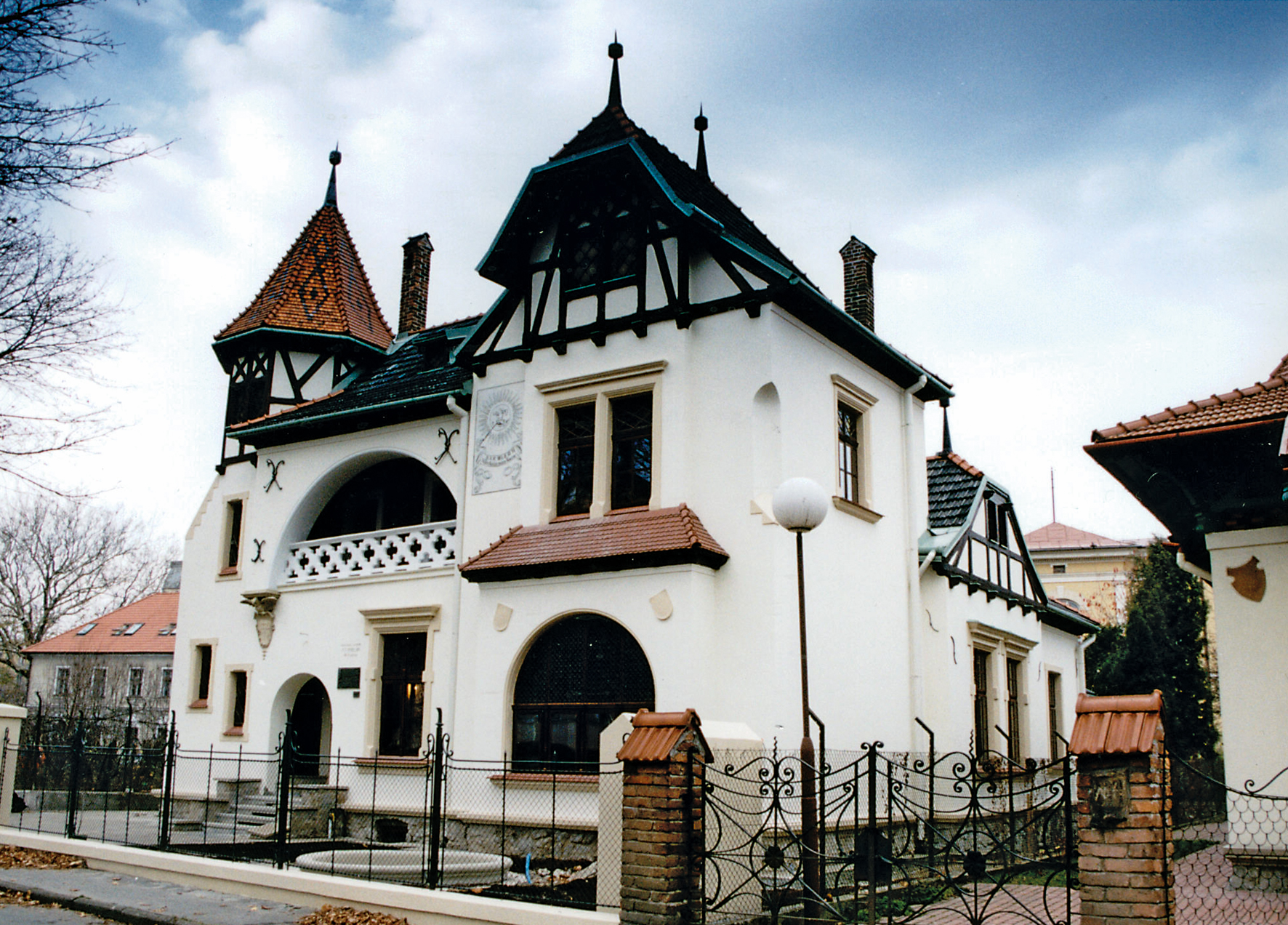 A high-storage warehouse in Nowa Dęba.

A heat-shrinkable film manufactured by Marma Polskie Folie.

A plant in Kędzierzyn-Koźle.

The Lenko plant.

The Kańczuga plant.
A brand that inspires Europe
The beginnings of Marma company date back to 1991, when the production scheme included selected types of garden and construction foils, and simple packaging for chemical industry. A continuous effort to implement innovations in foils applications, a regularly extended offer of new and ecologic products, a careful selection and training of staff, allowed the company to achieve the leading position in the country, and also to become present on the international market. Many employees broadened their knowledge in countries, which are the world economic power, that is in Japan or the USA.
– According to the report published by London Stock Exchange in 2018 our company was among 1000 inspiring European brands – says the CEO Marta Półtorak. – There were 30 companies from Poland, including our company, which we are really proud of!
Currently, Marma Polskie Folie www.marma.com.pl employs about 1000 people and as a capital group it has five companies in the south of Poland. These are manufactory plants in Nowa Dębie, Kędzierzyn – Koźle, Kańczuda, Wilkowice and Bielsko-Biała. The scope of the Management Board responsibilities has been clearly defined, Marta deals with HR, finances and marketing, whereas her husband Mariusz Półtorak manages production and handles all technological issues.
– A man is most important to us, therefore our main goal is taking care of the employees and mutual relations – says the CEO. – The world is changing, we also change the managing style and we take an individual approach to the employees' needs. Our motto is to treat people the way we would like to be treated. In our activity and our projects, we focus on a continuous development, without which a success would not be possible.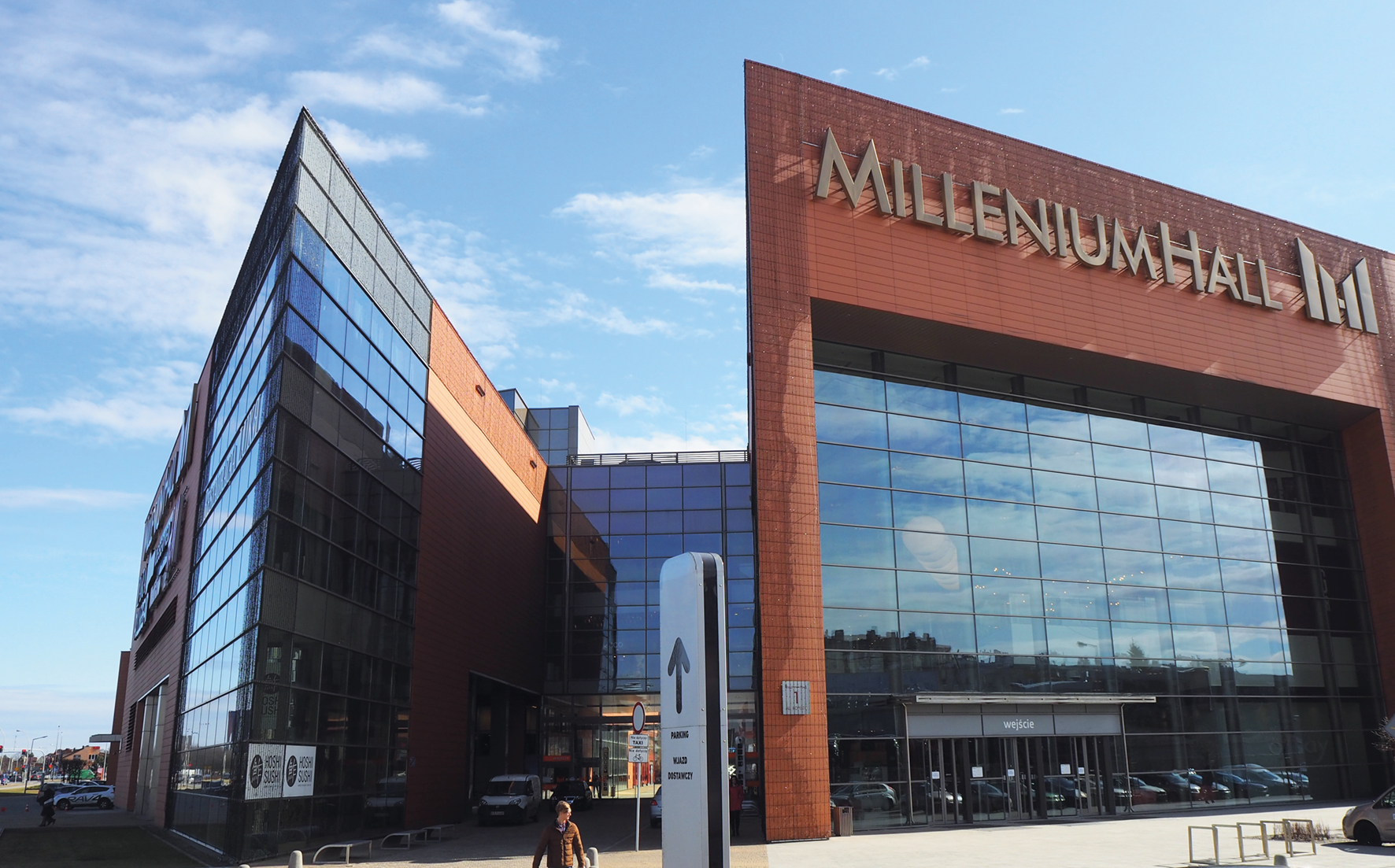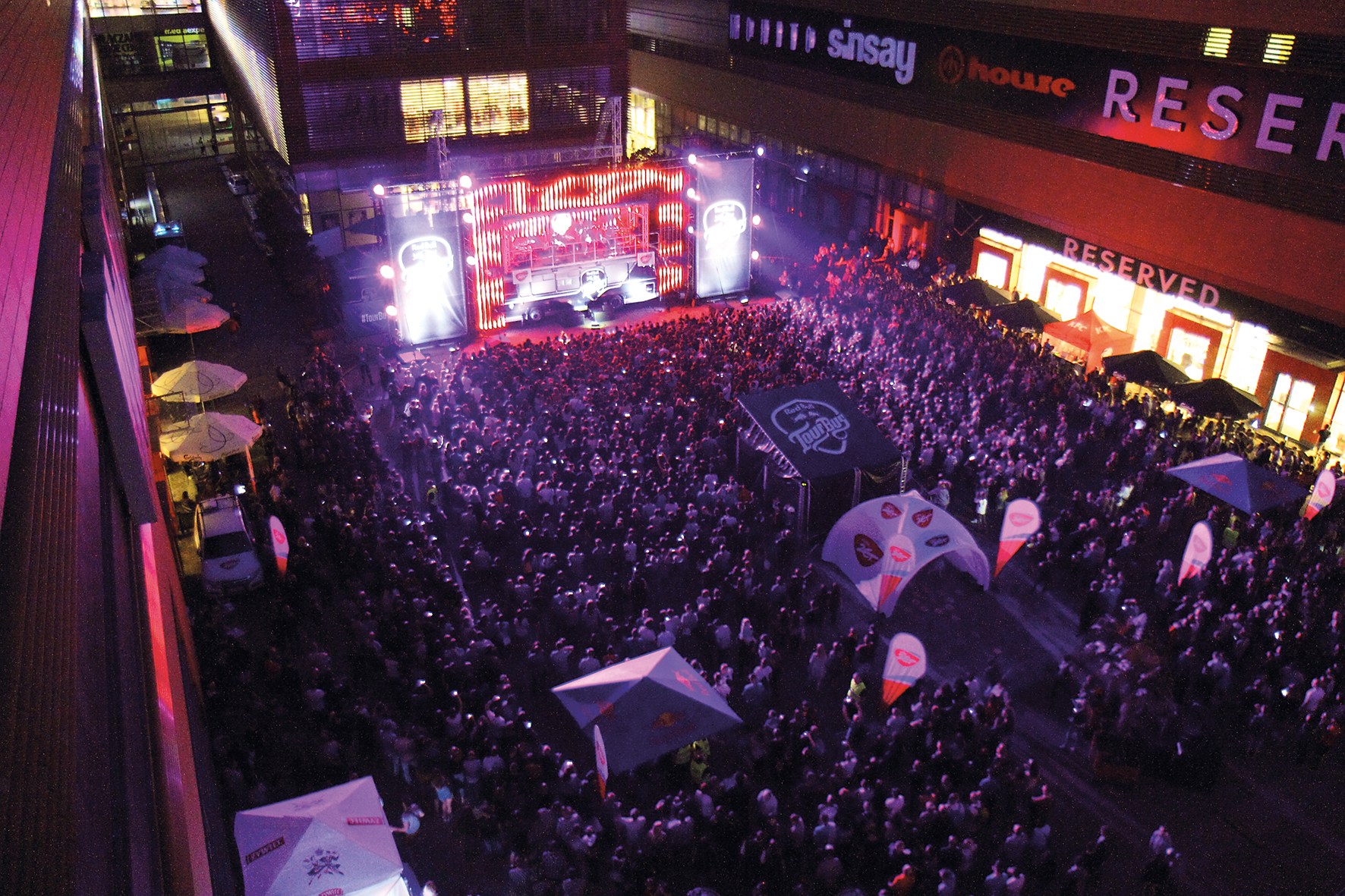 The biggest shopping, culture and social centre in Subcarpathian
Another type of Mr and Mrs Półtorak activity is the Millennium Hall Centre www.milleniumhall.pl , which next to shopping boutiques of well-known brands and restaurants, offers much more to the local society. Its mission is to initiate culture, entertainment, education and social activities.
There are concerts, music festivals or sport events, for example, the Rzeszów Rally, Marathon and Half-marathon, Grand Prix Poland Basketball Tournament, rollercoaster tournament the World Slalom Series. – I remember when during an amazing concert by Kora, my daughter loved the artist's earrings, and after the gig she just took them off and handed to her faithful fan – Marta recalls with emotions.
On a daily basis, the Millennium Hall is a place for families to relax, where in the summer they can rest under palm trees by a fountain, and children may play at playgrounds, the so called "inflatable playgrounds", or use electric cars. In the winter, there is the most popular ice-rink in Rzeszów. There are also a climb wall and Millennium Sport Club for children and adults open every day, which offer judo and Muay Thai classes that help to practise physical skills, and also teach self-discipline, good manners and self-reliance.
The Centre is also a venue for exhibitions, happenings and events creating social openness and sensitivity, for example to children affected by autism. There is also Siemacha Spot, a "modern playground" being an unusual example of combining education and therapeutic roles, allowing children to spend a nice leisure time, to develop various talents with the support of specialists – We helped to open that place for children under the SIEMACHA association run by priest Andrzej Augustyński who I know personally and admire his dedication – says the CEO. – The classes held there let us spot young leaders , we also organize winter and summer camps.
At the gallery located there, one may admire amazing works of art, for example, there was an exhibition of Magdalena Abakanowicz sculptures, or gigantic paintings of Franciszek Starowieyski. Also Subcarpathian artists present their works there, among others, the recognised painter and sculptor Zdzisław Beksiński, who was born in Sanok.
One of the flag events in the calendar of the Millennium Hall are Christmas Book Fairies, promoting reading and enhancing personal meetings of readers with well-known and favourite writers.
The facility offers to its visitors a possibility to handle many administration issues, for example, issuing of documents at the Town Hall stand located at the Centre. Another important offer is LUX MED Medical Centre, which provides healthcare and medical tests. In addition, there is an extremely important proposal for ladies, the beauty offer, which are services provided by the hairdresser and beauty parlour, and aesthetic medicine centre located there.
Millennium Hall is a fully functional venue, where one may spend all day, handle important issues, and even stay for a night, because there is also a Hilton Garden Inn Hotel www.hgirzeszow.pl. Some visitors call it Millennium Home for its atmosphere.
Private and social life
Marta has three children, two adult daughters, one of whom still studies in Warsaw. The youngest son is in a high school in Switzerland.
Marta Półtorak is often a speaker at conferences, for example, for students of the University of Economy in Cracow, and she talks about economy and marketing or professional ethics. She likes talking to young people, she also listens to what they have to say. She recommends to female students to relay on their intellectual potential and own achievements instead of looking for a rich husband, which they mention sometimes. She also emphasizes that ethics is very important in human relations, both private and professional ones, and this determines humanity.
New plans and continuous development
As a woman of comprehensive interests, Marta and her husband are planning to develop a wine yard, which they have been managing for years on in the Subcarpathian area. Wine& Spiritis wine cellars are an inspiration to other lovers of wine making, who became interested in the San river valley. On the hill, and especially on its western slope, there is a 6-hectare wine yard with impressing wine cellars and well equipped facilities for wine production. The Półtorak Wines have been awarded with a gold medal Cuvee Blanc by the Jaslo Winemakers' Association and the Polish Sommeliers Association.
– I am not planning any new projects at the moment, I would prefer to focus on developing the existing ones. – Marta sums up. – At this stage, it is important to me to gain new skills, because they are the instrument in our life. I try to watch everything carefully, and learn from mistakes made by others. I think getting to know people, exchanging information and drawing conclusions are the foundation for a success. I also want my beloved Rzeszów to grow and I try to contribute to this.
Martyna Urban
Beata Sekuła