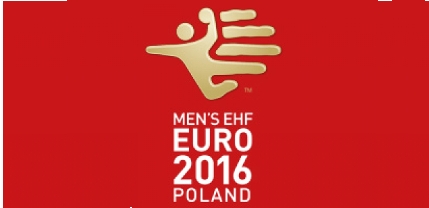 EHF EURO 2016
Organisers of EHF EURO 2016 have announced that press conferences will be held in each of the four cities hosting the event on Thursday, 14 January 2016. Attending the Hotel Double Tree by Hilton will be officials from the EHF and event hosts, the Polish Handball Federation, as well as representatives of the host cities and invited guests.
The press conferences will take place at the following time/locations.
Krakow – 12.30 hrs
Hotel Double Tree by Hilton
Katowice – 12:00 hrs
Urząd Stanu Cywilnego Pałac Goldsteinów Plac Wolności 12a,
Wrolaw – 12:30 hrs
Hotel Mercure Wrocław
Gdansk – 12:30 hrs
Ratusz Głównego Miasta, ul. Długa 46
The press conferences are open to all media representatives wishing to attend. An EHF EURO 2016 accreditation is not necessary.