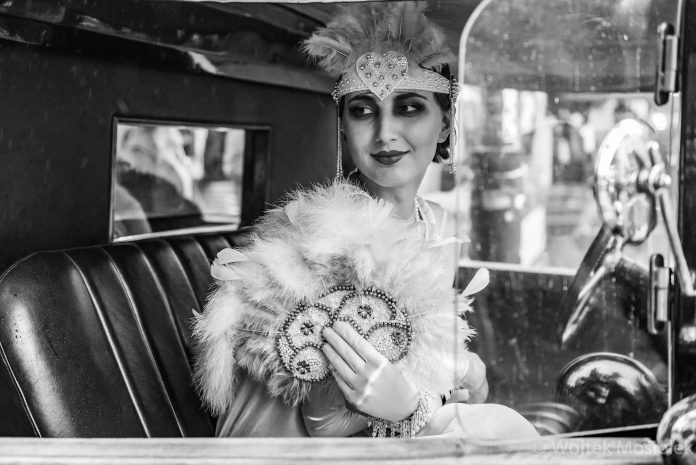 It has been ten years since the Warsaw School of Art was founded. She has risen from a visionary need of her founder PhD Robert Manowski who was nominated to the title of Leader by vocation for his innovative management and wide artistic activities. The graduates find jobs with no obstacles on multimedia markets and also become winners of prestigious awards in Poland and abroad.
Art of New Media
– We are the first non-public school of art where painting technology was combined with scenography and multimedia technology in a very modern and convenient way – the founder of WSA PhD Robert Manowski concludes.
He created the faculty of new media to satisfy the needs of the market, where the computer plays the main role – it is used to create art. Painting with computers, graphics, music and film started penetrate each another and blur the ambit of art preserved centuries. A modern painter is not afraid of using animations just like a modern graphic is content with using music.
The main aim of the school is to prepare students for work in publishing, advertising,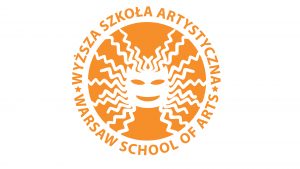 cinematography and television sectors. Classes are very diverse, namely from graphic design through animation, film edition, typesetting and 3D graphics.
The graduates become fluent in operating design tools such as Adobe Photoshop, Adobe Illustrator, Adobe InDesign, Adobe After Effects, and finish their studies with the professional title of graphic designer.
Warsaw School of Art is the only school of art, where students can get higher education in make-up. In this class students exceed their imagination by shifting the common view of make-up. – Make-up is art not a job. – The Rector notes – Make-up is not just foundation and concealer, it includes different elements such as costume.
Students from Warsaw School of Art designed 35 costumes that were sewed, prepared and shown on the catwalk in Dresden during Der SemperOpernball. – For us that was extremely memorable – huge prestige for the School and also a great occasion for students and their portfolios. We had a chance to be visible as much as Lido de Paris or Circque du Soleil – PhD Robert Manowski underlines. – It is also fantastic that students' works could be shown in such crucial institutions as the Dresden Opera.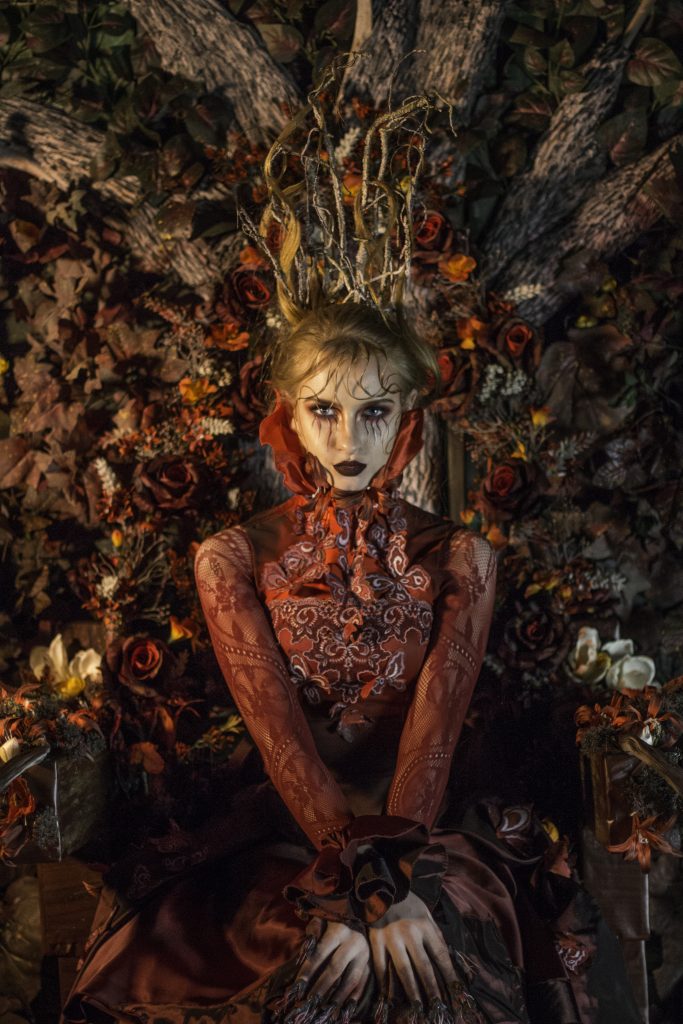 Founders of Warsaw School of Arts – in the name of passion
The Warsaw School of Art was founded in 2008 by Mr and Mrs Manowscy as the result of their passion for art – Passion is like a spark that burns in us or leads us to a place we would like to be – admits Phd Robert Manowski. – The most important role of passion is that it has to be contagious as acting in isolation is pretty hard. He has been managing, together with his wife, the school with passion and involvement for 10 years. As a professional graphic, designer, author of visual works and film animator, he also is a tutor in the faculty of animation and the multimedia screen.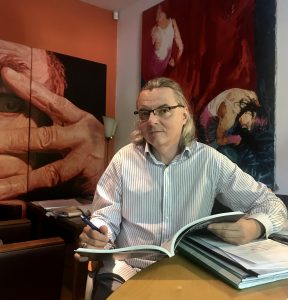 PhD Robert Manowski became familiar with combining techniques of classic animation with computer animation just before starting his study at Studio Miniatur Filmowych and Hanna Barbera. The techniques of classic drawing he learnt from Witold Gierysz (a polish film director of the movie: "Proszę słonia", animator, author of plastic projects, screenwriter). He graduated from the Academy of Fine Arts in Warsaw in the faculty of Graphics under the strict supervision of Prof. Jerzy Tchórzewski (a painter, graphic and poet). He received a diploma from the faculty of illustration under the directorship of Prof. Janusz Stanny.
He was awarded with many prestigious titles such as first prize for "Złoty Warszawski Feniks", an audience award for the Warsaw Film Festival "Złoty Warszawski Feniks", he also received "Srebrny Lajkonik" (2006) at the Cracow Film Festival and many more.
He is an author of events and performances for the Royal Castle in Warsaw (2012), rock night (2011), and the social cycle of Paweł Althamer (2010). Moreover, he is the author of individual and group displays – the curator of GAJA Green Soil in Arkady Kubickiego in the Royal Castle in Warsaw (2012), photographic displays for the Old Praga Kosmogonia, show of videoart "Madonny" in Polish Art Gallery in Ethno Museum and other very eye-catching projects.
Agata Manowska is the Artistic Director at Warsaw School of Art and also the tutor of make-up techniques in both movie and theatre. She founded within the Warsaw School of Art the Non-Public Plastic Studium. She pursues the authorial method which is based on her work experience. Andrzej Budzik (a director and screenwriter), awoke her passion for the art to make-up. While working with Andrzej she learnt self – discipline and persistence. She was the first person to create bodypaintings that were used during shooting video clips. For her amazing works Mrs Agata was, on multiple occasions, awarded during Yach Festival. She worked for television stations such as TVP, TVN, MTV and Canal+.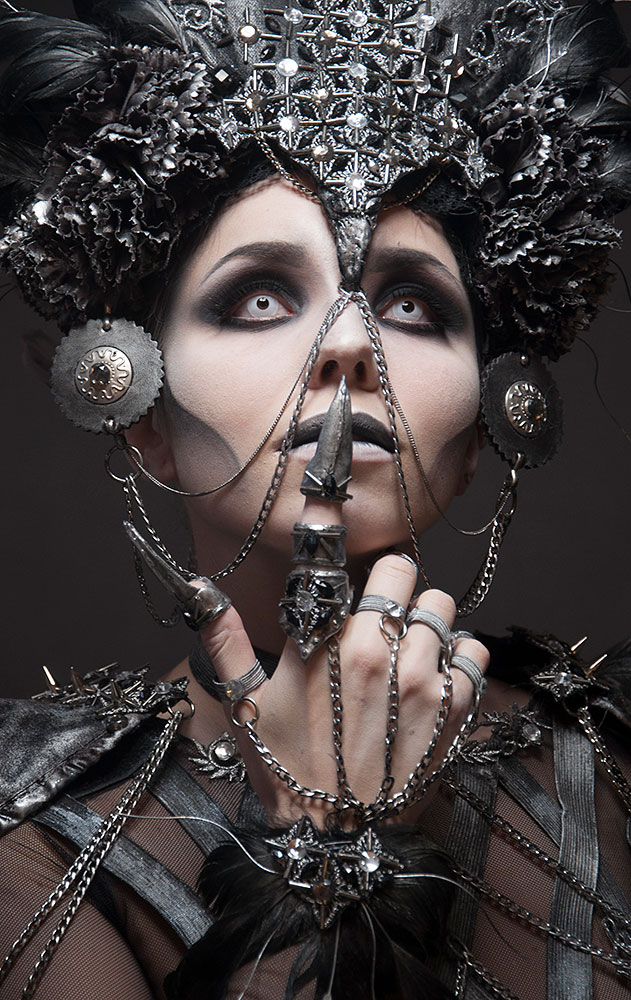 Remarkable feat of the Warsaw School of art
The school is recognisable in Poland and also in the world because of its amazing founders, tutors, artists and professionals and as such drives forward the imaginative work of its students. In 2016, the Warsaw School of Arts was a laureate of the prize of Jan Kiepura in the category of Best Scenic Costume. It also has, on its account, displays at the above mentioned Dresden Opera and the Royal Castle in Warsaw, in Royal Łazienki and in Wilanów. The School was honoured by a MUSE Award in 2015 in Atlanta for the 3D Faras project made for National Museum in Warsaw and reconstruction movie for the Museum in Trebliki. Moreover, the School received an award for the movie "Dotknięcie Anioła" where the video-graphic was solely made by PhD Robert Manowski.
Plans for the future
– Our ongoing successes gives us wings but we will not stop there. We want to develop and we will– the founder says. – We want to create a Museum of Theatrical Costume. In our dream that manifests itself as a plan I see huge gallery, where I could place the works of my students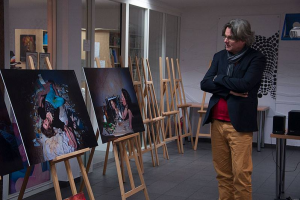 together with famous artists so that their artistic careers can have the kick off they deserve.
The Rector wish to repeat the Dresden success but also wants to make a show of theatrical costumes in Vienna, where the costumes would be embedded in the beautiful architecture of this place. He knows that students with their acquired knowledge will pursue their passion and create succes in the future.