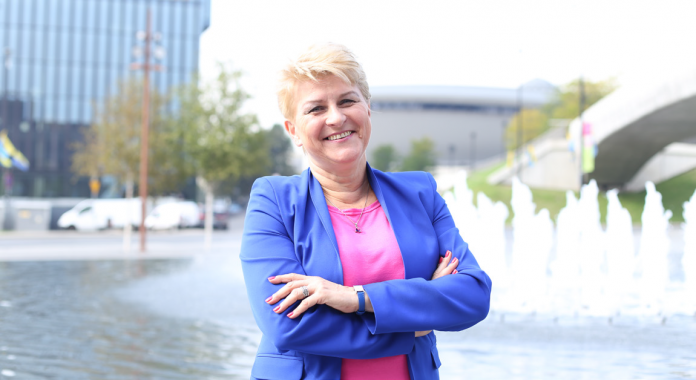 Aniela Czerner, the president of the company Mikomax Gliwice and Mikomax Katowice, which provides institutions with innovative and ergonomic office furniture, has been awarded the title of Leader by vocation, not only for effective management, but also for an unusually empathic approach to employees,
clients and other people around her. She takes energy to do things from positive relations with people who are most important to her.
EFFECTIVE HUMAN RESOURCES MANAGEMENT AND WORK ORGANIZATION MANAGEMENT
– You have to listen to people, share with them emotions, but be authentic and true – explains Aniela Czerner, the president of Silesian branch office of Mikomax – Then you are credible and trustworthy. There are people in my team with whom I have been working since the beginning of Mikomax and this is my personal success. When the company celebrated the fifteenth anniversar, she invited everyone who have contributed
to building its success, even if they left the company for various reasons.
Since her childhood, Aniela Czerner has acted as a leader oriented to positive relations with people. She was the president of her class in primary school, then in secondary school, and she also was the team leader in the scouts group. She was educated to become a pedagogist, but her passion led her to opening her first own business: a flowers shop. She felt very well among flowers and decorations, among people who left the shop, a place very special to her, with a smile on their faces. Then, she took on a job as a sales person for Mikomax – the company producing office furniture, and she found a common value in those two seemingly different both businesses, namely the man. – My task: I had to know the product, which I could offer and I had to listen to people who needed the product. After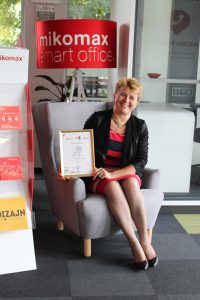 five years, she took over the first Silesian branch office of Mikomax. Currently, she is the owner of Mikomax Gliwice and Katowice.
This job requires doing different things, going on trips very often, handling several projects at the same time. It was a challenge for her and she had to learn to organize her work
well, manage the priorities and the staff, which was especially demanding since she also had a family life.
– When 16 years ago I took over the company from my predecessors, the first months were really hard for me. I practically started without employees – she recalls – I had to recruit the best people, train them, introduce them to the business and the company. She also extended her knowledge in personal development and working place organization. But the most important issue has been good relations with her employees. She is proud of them, because their knowledge and skills let them satisfy the expectations of even most demanding clients. – I have made a team of experts who look at the office space
caring for the people's needs.
INNOVATIVE OFFICE FURNITURE
The company run by Aniela Czerner offers to its customers modern solutions in terms of ergonomical and functional space management.
The company Mikomax has inroduced many innovative acoustic solutions, which match the requirements of new forms of office space. It offers a series of acoustic "capsules"of  various applications. Mikomax combines ergonomy with modern design. The best example of that is the Stand Up system – We received for that product the highest international
award in the furniture branch: Red Dot, Best of the Best in the category of Product Design. We present this product proudly, marked with the red dot, which is the highest mark of
design quality – explains Aniela Czerner.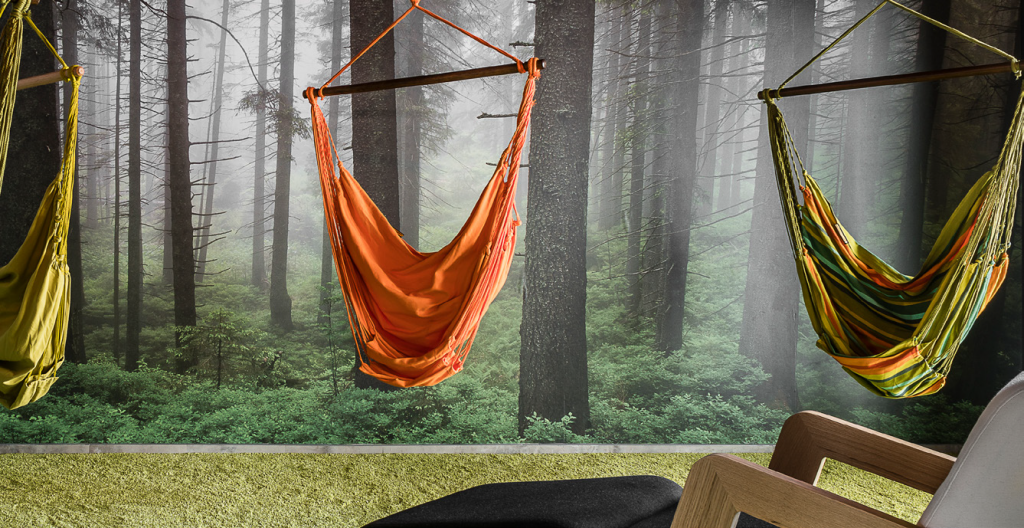 In fact the whole process of realization is quite complex: consulting the client, preapring the design, production and assembly at the client's office. – It is very important, because
we ask the clients about what is important to them, how they work, what they expect. We listen to our Clients and we choose the best solutions to match their needs – explains the
president. – Satisfaction of our clients has made me convinced that no matter what you do, it is the man that should be most important.
AFTER WORK
– When you run a company, manage people, you want to relax after work, think about other things, spend time with your close family – Aniela says. – Family is my support and my drive! We have with my husband three wonderful granddaughters, lovely girls. They give us a lot of happiness, and they let me rest from my professional life.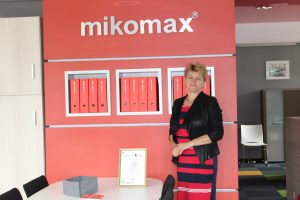 Aniela also gets invovled in charity and actions related to business. She is active in the associations for business women, she runs trainings, she arranges charity events and concerts, recently for her brother-in-law who had a stroke and has been struggling to come back to his normal life. She is planning to write a book next year, but she doesn't want to reveal the topic yet. Well, we have to be patient.