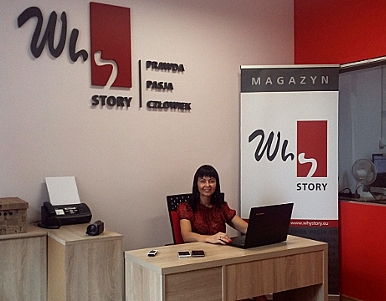 Contact us if you are willing to write about what worries you and to share your passions, joys, remarks or other eperiences.
There are no age limits – our youngest correspondent is 17 years old, the oldest one hopes to reach, at least, the age of 100!
If you like reading interesting reportages and articles, news in arts, culture, sport, creative business, help others and develop different interests, then welcome to www.whystory.pl
We have free editing places for you to fill up. We search to describe a human, yet the health of animals is also important to us. We always put the question: WHY? It is also up to you if we find proper answer. We will not cross the border of privacy, brr!
WHY STORY is nothing less than a neverending story about truth, passion and human…
See you at www.whystory.eu
Beata Sekuła
Editor in Chief
and
the Editorial Team