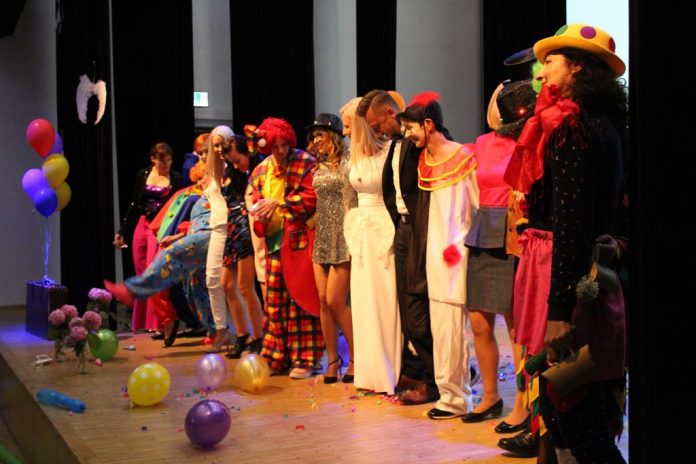 Birthday of the silesian Foundtation Śląskie Anioły was celebrated 29th June at Gala organized by the Chairman of the foundation, Beata Twardowska. Angels took care not only about friendly atmosphere at the event, but also great artistic experiences. During the Gala there was also fundraising for holiday camp for Foundation's proteges.
At Friday, 29th June took place XIII Charity Gala of the Śląskie Anioły Foundtation. Event main point was the celebration of the Foundation jubilee. Śląskie Anioły for years helps people, especially disabled or from dusfunctional families children, first as Katowicka Spółdzielnia Mieszkaniowa Foundation, but since 2016 as Śląskie Anioły. For thirtheen years Foundation supported many people in need, including seniors or single mothers.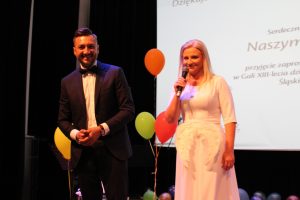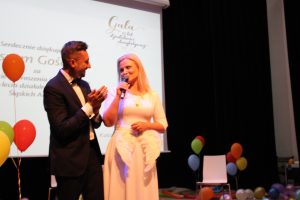 The Gala was both fun and emotional. During the banquet certificates of Śląskie Anioły were distributed. There were also special auction for holiday camps for disabled children. The highlight of the event was charity show played by members of the Śląskie Anioły entitled "Circus Craziness".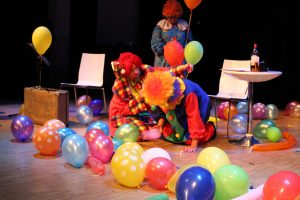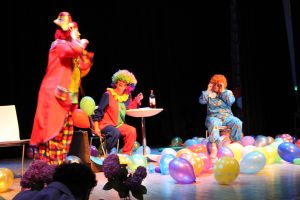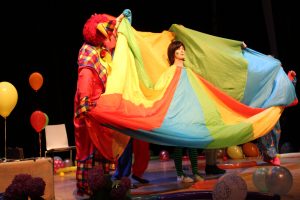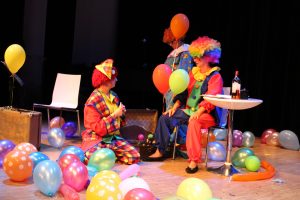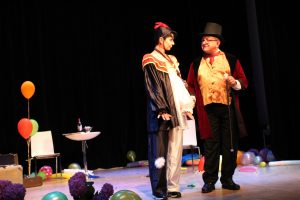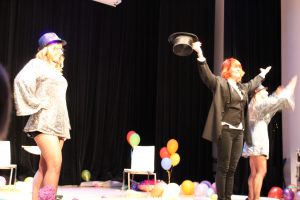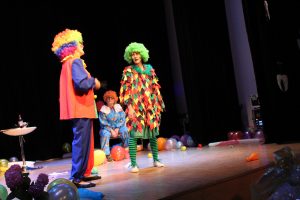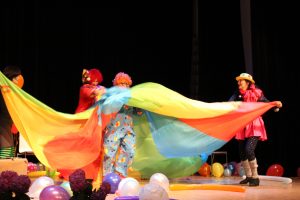 The whole event was held under honorary patrons, Spokesman of the Children's Rights, Mr. Mark Michalak and also President of the city Katowice, Mr. Marin Krupa. Among the guests were also Mr. Senator Andrzej Misiołek, the representative of Silesian Assembly and director of the House of Culture, where Gala took place, Ms. Lidia Gałęziowska. The MC of the event was Mirosław Riedel.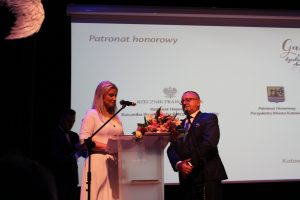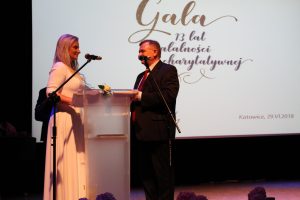 Beata Twardowska foremost focus on social issues and doing of the local governments – for years she was part of the City Council Katowice, and she was awarded thanks to her contributions on this field. Apart from bing the Chariman of the Śląskie Anioły foundation, she also works in District Council of Public Benefit Activity. For thirty years now she is also the Head of one Department at Oncology Centre in Katowice. She is also volunteer for International Women's Organization Dress For Succes, and was also a part of many programs, such as: Women's Political Strength.
She is Coach for Work Clubs, co-author of silesian Social Cooperatives and furthermore the President of the International Organization Soroptimist International Silesian Club Nike helping women in need.
During the time of her social and charity work she was awarded with many important titles, nominations, for example Polish Business QUEEN, and also winner of many contests
She is an active woman, engaged in many projects that focused on giving help to the ones in need. Years of experience and many works in different fields made her a Leader in her doings.
Ms. Beata was also awarded thanks to her social work by WHY Story magazine – in 2016 she was titled as Charismatic Woman, and this year in January she got statue The Best&More. Moreover, during the Gala she officialy got nominated for the title Leader by Vocation in Social Leader Category. This award was given in other editions to Jurek Owsiak or Anna Dymna.