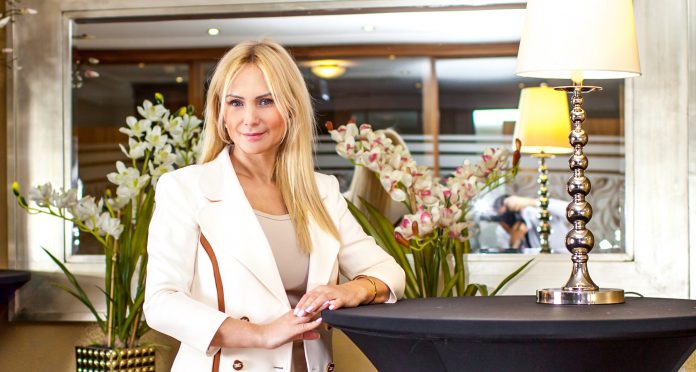 An interview with Beata Drzazga, the Charismatic Woman and the Leader of a Vocation, about managing the largest institution in Poland, which provides home and inpatient care services, mainly for seniors. This year, Ms. Beata Drzazga was awarded an exceptional distinction – the title of the Leader of the 21st century.
You are the Founder, Owner, and CEO of BetaMed S.A., the largest Polish company providing long-term home and residential care services. How do you think senior care looks like in Poland currently?
I believe that there is a huge need for such services because the elderly are very often left alone. Especially now, when many young people decide to go abroad. Our patients are not able to cope on their own and have to rely on the help of another person. But they should not stay in the hospital ward if not needed or just because they are lonely. They can live in a nursing and care facility, but there are very few of these facilities under the health fund. There are private ones, often unavailable for many from a financial standpoint. To get to the NFZ funded facility one needs to wait about 2 years, or even more, until they can find themselves in such an institution. It all depends on how long patients who are already in the center live. We love our patients very much, care about them, and are attached to them as to family members, they, fortunately, live for a long time. But, sadly, those who want to get to such a facility have to wait in line.
Could you tell us about your innovative approach to patients and employees?
My approach to running a business, including my patients, is innovative because I care much about treating sick people – children, young people, adults, or seniors. I think they should be treated with respect and empathy, whether they come to a specialist doctor or a GP or for rehabilitation. I want my staff, me included, to show that this is what how working with the sick person should look; that if we already decide on this job, that we not only do our duties but treat our patients as human beings, all the more so because they are sick, sad and need a truly individual approach. We need to give them love, empathy, and understanding. Feeling that there is another person who shows them love and is not indifferent to the suffering of others allows them to recover faster. People who need a ventilator feel it all even more strongly, especially since this group of patients will never recover completely.
Our approach to seniors is similar: we organize for them occupational therapies, dancings, painting classes; we have created a beautiful garden so that they can have raspberries, blackberries, and gazebos and can feel like in their gardens. All these are my ideas for this care to be completely different, that we have this innovation. But besides the right approach to the patient, it is also very important to treat employees, especially office workers, in a humane way. Coordinators in all institutions in 11 provinces who organize with me the medical staff visits at the patients' homes and receive applications, have to treat families and patients accordingly. I think that the approach of entrepreneurs, managers, directors to their colleagues is very important. I try to do my best and I'm happy if everyone is happy. We always have meetings, sleigh rides, and exchange gifts for Christmas or Health Service Day. Recently, I also came up with the idea that we should, in addition to the various social packages they receive, give a fully-paid day off for people employed in the office on their birthday. I love and respect my employees, so I try to come up with new things to thank them for their work. It does not limit to financial issues. I try to be open to them all, everyone can talk to me, call me. I am very grateful to them for their commitment and being a part of BetaMed. And when I meet with nurses, we all hug each other and enjoy our company. I also come up with various surprises and prize draws in which they can get vouchers to the movies, theatre, or trips abroad. The approach to the staff is very important.
You employ about 3,000 people – what is the most important thing about setting up such a large team?
Healthy relations and respect. They show their hearts and so do I, which creates an amazing family atmosphere. For me, the aura in the office or work where we come and feel like a family is very, very, very important (I repeat it three times to highlight how crucial it is). That is why I employ people in the administration myself. When I go to the clinic, I want to see smiles from the ladies at the reception desk, the security, or wherever I go. One by one we smile at each other, welcome, and send kisses. No other atmosphere at work is possible because I would feel uncomfortable. I sometimes stay 12 hours a day in BetaMedand. I have spent almost 20 years with these people. Some of them have been with me since the beginning of the business, from day one. This group includes not only office workers but also nurses. Recently, I have given some nurses a special bonus for creating BetaMed with me from scratch. I want to point out that any entrepreneur can be a fulfilled and happy person if they can show their heart to people who are loyal and form a team with them. This is the basis of good management and relationships. We are together for good and bad because, after all, we solve many problems, and we feel just lighter and better together. I can count on my staff, and they can count on me. Not only as of the employer but also as a human being. If something happens, I care about them like a mother. I love these people and tell them that. The strong family-like ties made the atmosphere at work become very friendly. Even when some really difficult moments come, it's easier for us to cope if we support each other and solve problems together.
How do you and your company deal with the pandemic that has currently affected our whole lives? What feelings come with the awareness that the world is no longer the same, that everything has changed?
We are all aware that the world has changed. We have noticed the value of life, family, meetings with friends are, and that we have to enjoy every day.
The first thing which comes to my mind when I think about the last few months is the feeling of sadness. And even when stay optimistic (I have a lot of employees around me who think positively, support each other and stick together), I can still see that inside we hold a mixed feeling of surprise and annoyance that something like this has happened at all. We have to deal with it, be brave, and support people we employ as much as our families. We have to repeat that everything will be fine.
The pandemic has affected all companies. We saw the service companies getting into crisis. I had to close the Fashion Salon and Drzazga Clinic for a while. I am proud that I did not fire my people and was able to pay salaries to them because they have always stayed me and been devoted to me. Interestingly, many employees said that they would like to return to work as soon as possible and emphasized how important this work and its atmosphere are for them.
Like many entrepreneurs, I had to take some steps, and it turned out that we were able to act and react with our employees quickly and appropriately.
After these few months, I can see that we passed the exam. We don't know what's going to happen; nobody knows, we can't predict it. Therefore, it is important not to panic, behave responsibly, and wait for the situation to calm down.
The world stopped for a while. Was it needed?
Yes. There came a sudden and so much needed stop, although it would have been better if it had happened for another reason. It would be unfortunate if this situation continued for a very long time because a lot of people are depressed. And everyone dreams of the world as it used to be. We also see today that we unnecessarily complained about some issues before the pandemic.
In my opinion, we will now pay more attention to what has happened before, including environmental pollution. We see that we can change the world for the better. We read about how animals behaved differently during the lockdown period, how plants revived, air pollution decreased. Maybe a pandemic is also a time when we can think about what more we can do? My children and I have been thinking a lot about how to take care of the world even better.
Everything that happens is a lesson. It shows that maybe something that was so normal for us is worth improving.
I do regret, however, that there are no more such close contacts with people. We used to go to congresses, lectures, take part in live panels. Meetings via Zoom and Teams are not the same thing. I miss the presence of another person, talks in the lobby, exchanging experiences. Negotiations are carried out in another way, there are no face-to-face talks.
Today we feel lonely in the crowd. Even children want to go back to school. When it all started, they treated the pandemic like an extra holiday, but it didn't take long for them to change their mind about it. First year students will not establish social bonds in front of their computers as they would in person… I believe that we will soon overcome the pandemic, and be able to handle everything.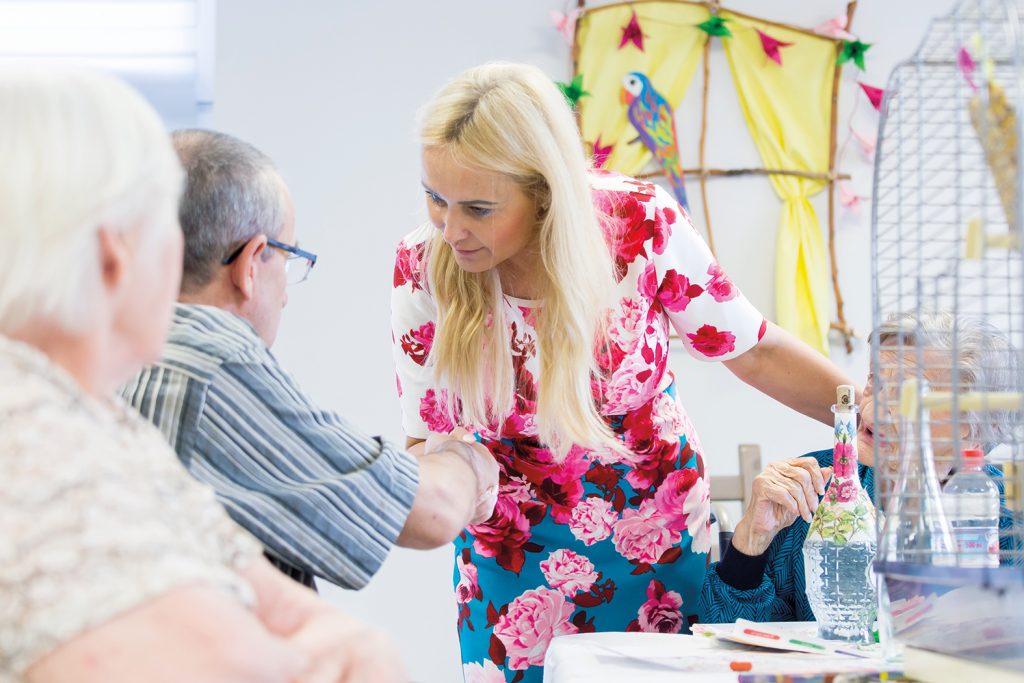 BetaMed SA provides, among other services, residential and at-home care for patients with respiratory failure who do not require hospitalization in intensive care units but require continuous therapy with a ventilator. How did your company deal with taking care of these special patients?
The most important for us was that both adult and pediatric patients who need in-home care and ventilator support stay safe from the coronavirus infection. It was also important that the staff (i.e. doctors, nurses, physical therapists) did not fear the risk of getting infected and continue to work. It was a huge challenge and responsibility for me and my people, and I am grateful to them for it. I am talking about ca. 3000 people working in homes of patients in 11 provinces. Mental support for patients and staff was also extremely important: they had to know that we would take care of their needs, hygiene, and take all measures to prevent coronavirus.
We managed to do it perfectly: everything worked, none of the patients got sick. It is worth remembering that the fact of someone getting sick does not prove bad about the medical institution. Everyone can get infected anywhere, eg. in a store, and then come to work. But, fortunately, we have had no such cases.
Seniors are in the group of the highest risk of COVID-19. How should we take care of them?
The safety rules all are constantly recalled. We need to make sure not to visit patients if we suspect that we may have contacted someone who might be infected. We need to remember about wearing disposable gloves, sanitizing hands, keeping the social distance, and helping the seniors in their shopping. The health condition of the senior is crucial. Some are very active, and some do not want to move at all. Staying active, remembering about all the constraints, is also necessary during the pandemic.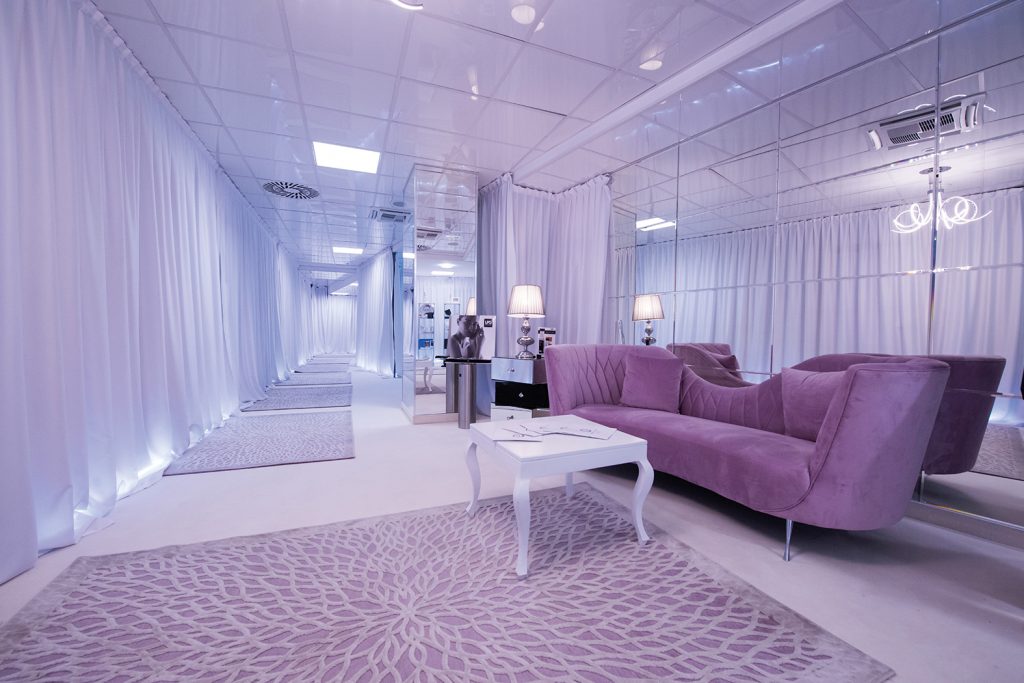 You own both BetaMed S.A. and DRZAZGA CLINIC – Clinic of Laser Therapy and Aesthetic Medicine. What changes have you implemented to the functioning of these facilities during this period??
The health care area required a specific approach. The had to immediately tighten all the rules, buy thousands of masks, gloves, aprons, sanitizing fluids, and sometimes the price exceeded the before-pandemic one 10. The expenses were huge, and we had to invest the money intended for other equipment.
Visits at the clinic wards were prohibited; now patients can be visited every 2-3 weeks. We also tested the employees for coronavirus.
Drzazga Clinic of Laser Therapy and Aesthetic Medicine Splinter Clinic, in which an extraordinary sanitary regime and rigorous restrictions are a norm, required a different strategy. I had to close it at the beginning. This kind of facility requires undertaking such steps.
Coronavirus has had a strong impact on the economy and the functioning of many companies. In your opinion, what problems will entrepreneurs and CEOs have to face? Will they come out of the crisis stronger?
On the one hand – yes, but on the other hand, they will have to show that they can start over if financially prepared for it. Bankruptcy is a very difficult situation which many will have to face. For some, even a few months of crisis means closure. I keep my fingers crossed for everyone to be able to get and use help.
This crisis will tell a story for everyone: good for some, bad for others. Some companies will come out stronger. A lot of people bet on retraining, which is a very positive signal as well. It is just like in the book "Who took my cheese?": wins the one who can immediately adapt to the new situation, considers the change to be something normal, and treats it as a new goal and challenge.
We have to adapt to different situations because nothing is given to us forever. It's good to be involved in a few businesses at once – it gives you a safer position. Small service companies are heavily vulnerable to the crisis, though.
We need to stay optimistic and think that we have already been at the bottom and now need to climb the mountain. Entrepreneurs, after all, are the key to the economic development of the country.
Your example shows that women are doing great in business. How do you think, does gender matter?
I always say that success is not gender-related. It does not matter whether the company is run by a woman or a man. What matters is whether the person has the right characteristics. Next year my company will celebrate its 20th anniversary. When I established it, the idea that someone might wonder if a woman or a man could run this business has never crossed my mind.
Women and men perform equally well, and both sexes can do great in business. Managing people is not easy, but it brings satisfaction. Having a smoothly operating team it is the biggest reward for the entrepreneur. In retrospect, I can see that 20 years ago there were fewer ladies in the management of the state-owned companies, but private businesses were already run by women. State-owned enterprises were dominated by men.
Both women and men have the courage, organizing skills, want to constantly learn something, and feel the hunger for education. Women also set an example for their children and show that you can have both the responsibilities and success.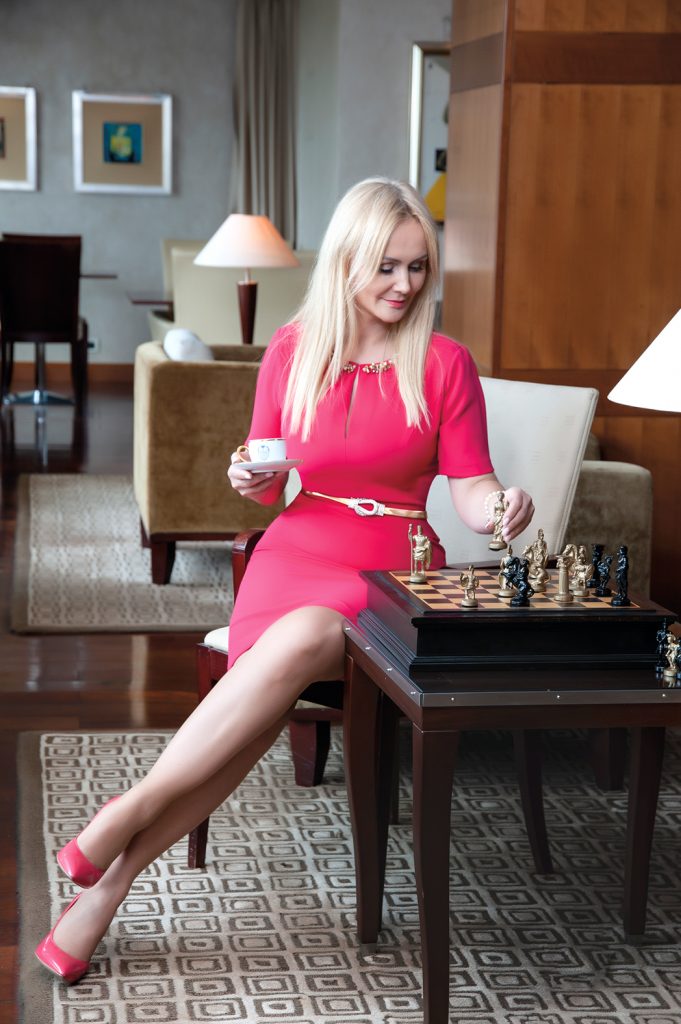 How do you reconcile work and private life? What advice can you give to other women who are professionally active and have their own families?
One of my patients once told me not to worry about not being able to do everything perfectly. Even when I was working as a nurse, I wanted to do everything as it should be, from start to finish. If we focus in our lives only on cleaning or cooking, we will not have time for children. And the time spent with our children is the most important thing. Therefore, I developed an approach that included work, because every woman and man must fulfill themselves. A person who is not fulfilled and focuses only on some basic things concerning household chores, etc., will never be entirely happy. Everyone has to grow. The energy to act comes with inner growth. The more things I did, the stronger I was and set an example for the kids who felt very safe in this situation. I felt as if I had wings with which I could embrace my mom, my sister, my children, and everyone who was with me. I think that the fact that having a lot of work and things started can give us some kind of fulfillment and strength. This is a driving wheel. You can't stop it thinking just about doing everything. And there are my children who need to have as much of my time as possible. Like other parents, I come back home at 6 pm, sometimes at 10 pm, but then I can have a week or even two only for them a few times a year. The more I work, the more opportunities I have to make their dreams come true and go on holiday together. So it's not like I have so many activities that my kids don't see me at all. It is quite the opposite. Children know very well that sometimes I am busy and they see me only in the evening for a kiss goodnight. But there are also days when we can make time just for ourselves. I think I have a wonderful life, and nothing would limit me in fulfilling my dreams. The work itself gives me incredible joy and it is my huge passion, so I do not even feel it as a job. Besides, all these congresses, trips, economic missions are wonderful experiences that allow people to grow and gain a lot of experience. I can see how the world works in general, what's going on, and I'm up to date with everything. All this gives much more than just sitting at home. The truth is that the more responsibilities we have, the better organized we are. Getting up at about 6 am, I can do a lot of things by 10 am already, and this is just the beginning of the day. Let's keep in mind that we usually spend Saturday on I-don't-know-what. If we start strongly on Monday, we can have so many things done that this day would seem extremely long.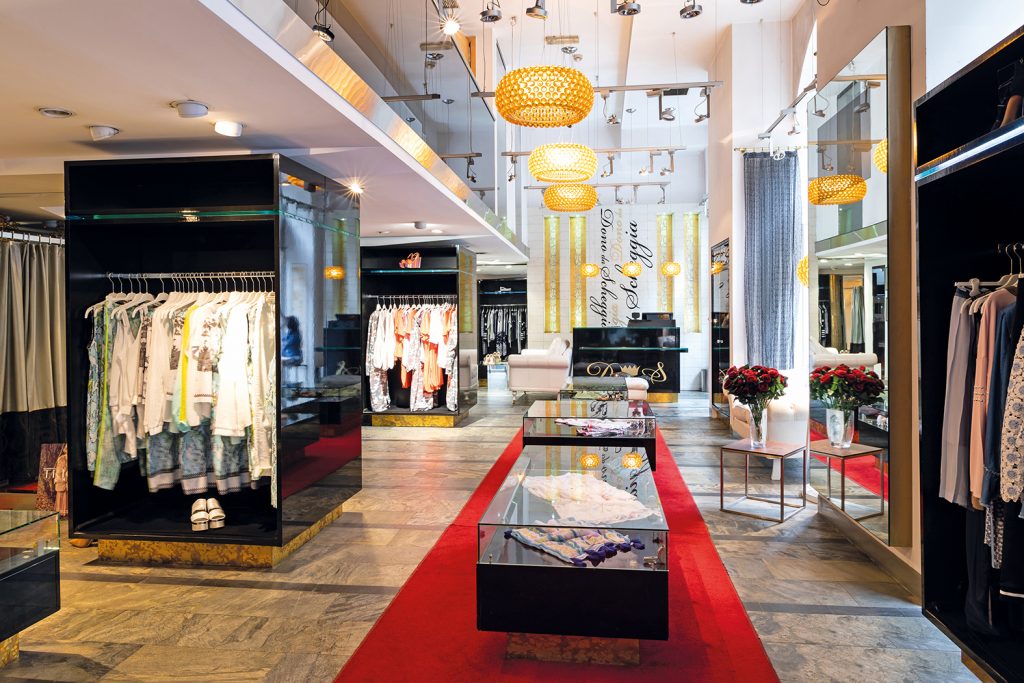 I know that you are also a fashion passionate and run your high-end fashion salon. Where can we find your clothing brand? To whom is it dedicated?
I launched my fashion salon Dono Da Scheggia because I didn't have time to shop. I used to go shopping once every 4 months and buy a lot of things, and when I left, I thought: "God, I can open my own boutique. I will be my best customer and will have almost everything at hand." Secondly, I wanted to do something which would distract my attention and protect me from wondering whether my main business would work out or not. Trips to Milan, Paris, London, Austria have opened my eyes to the fact that the world is not limited to working at BetaMed in cooperation with NFZ, which is sometimes it is really difficult. There are other things, too. It was a bull's eye. I started flying around the world to obtain new collections that I imported for people who looked for exclusive things. Pieces in my offer may not be very cheap but are dedicated to beautiful and elegant women of different age. I started to present my collections at various fashion shows, like Silesia Fashion Day in Silesia or shows in Milan, Monte Carlo, or Paris. Fashion shows are very important because our customers know well that the things I order can also be seen on catwalks. These unique pieces of clothing and shoes can be, of course, conveniently purchased online via www.donomoda.pl. I want to point out that I have three wonderful people who have been working in my salon for 11 years, and who are like my friends. I feel that they're going to take care of my shop when I get involved in some other thing. I trust them a lot. Over the years, I've noticed that I believe in relationships with people who have been with me for years. It hurts me when someone resigns or when I have to dismiss someone. I see it as my little failure. The most beautiful thing is to have people still and forever. I thrive on it. It makes me happy and alive.
Beata Sekuła