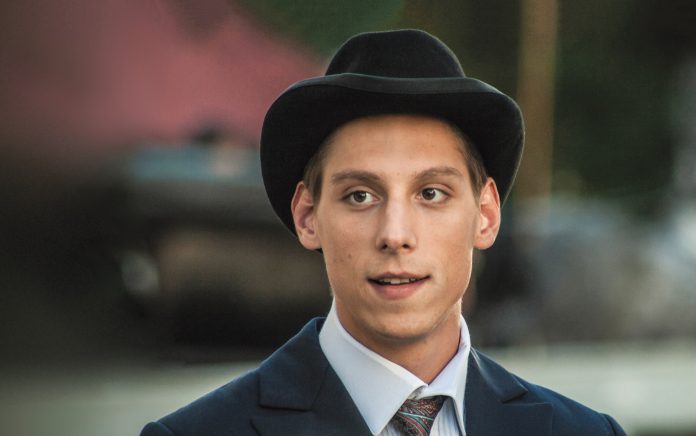 People on the set say that he has a 'characteristic face and piercing gaze' and he 'steals the show.' It's a blessing and a curse.
While his look resembles that of a pre-war matinée idol, his personal styling is more like that from Dangerous Minds movie Only his behaviour is constant – always a gentleman.
Actor Eryk Kulm Jr. on unusual combinations, opposites and everything else that the viewer will not see on the screen.
People say that you 'have an unforgettable face.'
Is it hard in your private life to walk down the street unnoticed?
Thank you! That's very nice to hear. To be honest, I don't pay much attention to whether I am being recognised in my private life, because it wasn't an end in itself when I chose this profession. But yes, I do notice that people tend to react rather positively when they see me. Perhaps it's because of the good aura or the energy that I am trying to send out to the world. I laugh a lot and joke, either with the lady in a shop or with a person who talks to me on the street. I really like people and positive vibesthat I try to pass on to others.
And indeed, even your profile on the Instagram is more of a composition of funny videos, shot by no one else than yourself, rather than a multitude of 'selfies' or attempts to promote various products.
That's true. I thought that if people want to devote their time to visit my profile, I should at least give them a chance to see something other than, for example, the food I was having that day. It's all the more pleasant when my videos put a smile on someone's face.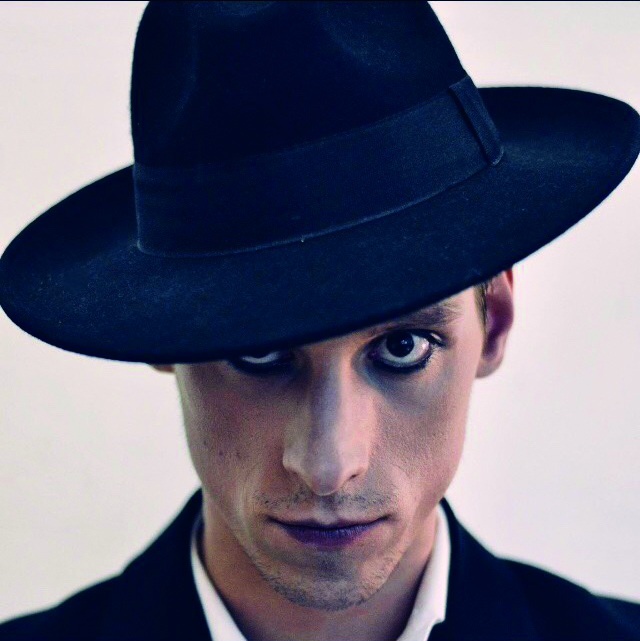 Some people also say that you are 'rebellious.'  Allegedly, when the dean asked you why you chose acting, you replied with "I would like to buy BMW7." It was quite risky, considering that the other students argued their choice by saying that they want to contribute to the development of art and the like. Is 'rebellious' a label or an image, or is there something you are particularly rebellious against?
I'm not sure if 'rebellious' is the right word. The aim
is not to rebel without a cause. I try to focus on positive things, on something that brings me joy rather than on what annoys me. Certainly, there are moments when it is difficult not to react, but it is more a matter of respecting oneself than of being 'rebellious.' Sometimes it bothers me, and from what I've heard, it bothers also the viewers, that always the same faces are being cast in Polish films or TV series.
Another problem in Polish cinematography is the issue of actor's wages. I sometimes reject a role because the proposed wage is just ridiculous. Unfortunately, someone else accepts it. The actors break ranks.
As long as there is no solidarity between actors on this matter, it will not get better.
It would seem that the diploma of an Academy of Dramatic Art is a fast track to a successful career. After all, only a few get accepted, and then even fewer manage to get the diploma.
I'm not sure if that's the case. Nowadays, nobody is interested in whether you have graduated or not. Sometimes you can observe a division between professional and non-professional actors, but today, directors just look for 'naturals,' believing that they are more real than poorly educated students of art schools. And it's hard to be surprised
The best advertisement are your roles, like Karol Hanusz in "Bodo", Zygmunt Kazanecki in "Belle Epoque" or Chlestakov in "Rewizor" [The Government Inspector] in STUDIO Theatre Gallery. What are you working on right now?
Currently I play in the series "Wojenne Dziewczyny" [War Girls] in Kwadrat and Capitol theatres, and I've just finished shooting for "Mowa Ptaków" [The language of birds] directed by Xawery Żuławski based on the screenplay by the late Andrzej Żuławski
So you can't complain about the lack of work, but in fact, you don't have a typical Polish face. Apparently, it can be a curse in our home film industry. I also know that you still have U.S. citizenship. Have you been thinking about a career overseas?
I once said to myself that I would be the first Polish actor to win an Oscar, and since it would be rather difficult for me to do it from here… who knows (laughs). Fortunately, however, I still have some time, because I also promised myself that I would get it before I'm 32, the age Al Pacino played in the award-winning "Godfather.
We are keeping our fingers crossed! However, apart from your ambitious plans in acting, you've also considered a musical career. You probably inherited this talent and passion from your dad (ed. Eryk Kulm, a prominent jazzman, a drummer).
Perhaps there is something to it because I didn't even think about it that much. Some things just happen naturally. For nine years, I attended music school. I can sing, play drums and piano. I've been creating electronic music with my friend for some time now. Currently, we are searching for a name for our duo
The actor and musician is a compatible combination. Surely, however, the actor's profession is all the more difficult as it does not give as much freedom as creating music. Do you sometimes have problems with identity, personality, playing different characters at the same time?
I don't think it's causing me too much trouble. It's quite the opposite; I would love to play various complicated, not so obvious, maybe even surreal characters. I have similar tastes as far as the whole play or film is concerned. One of my favourites is, for example, "Fear and Loathing in Las Vegas." Also fragments of Stanisław Wyspiański's "Requiem" are also intriguing for me, such as "Dzieło, kompozycja, pomysł, rzut – idea, c h w i l a, moment twórczy – – ból – męka – rodzenie – chwile przed skończeniem – omdlenie – energia – siła – dopełnienie – – wyczerpanie. Sen – – dokonane jest." [Work, composition, idea, projection – idea, m o m e n t, creative moment – – pain – torment – giving birth – moments before the end – fainting – energy – strength – complement – – exhaustion. Sleep – – it is accomplished.]
Is there a particular dream role that you would like to play?
I have plenty of such roles, but I invariably dream of playing the title role of Anton Chekhov's "Platonov." I love theatre, because for a few hours it takes both the viewer and the actor to a completely different world. This is a completely different dimension of art, which considerably verifies acting skills. I've also met many inspiring artists here.

Is there anyone you are particularly inspired by or model yourself on? Of course, apart from Al Pacino you mentioned.
In the academy, I was often told that I resemble the actor Cezary Pazura. People even said, "Come on Eryk, quit acting like Pazura" (laughs). One of my favourite actors is Jim Carrey. If we talk about inspirations or patterns, I must also mention outstanding professors from the Academy of Dramatic Art, such as Andrzej Domalik, Wojciech Malajkat or Marcin Perchuć. Despite the fact that in my time the academy was rather closed than open to trying new things, a lot was imposed on us, but thanks to these professors, I did not lose my self-confidence and faith in this profession.
Do you have any advice to those who are just beginning their journey with acting?
No matter how trivial it sounds, it is important that not to be afraid to take risks in the process of creation. That is what time of school is for. The most important thing, however, is that they should never do something against themselves because then the viewer will see imitation and not the real art.
That's exactly what we wish for ourselves.
Thank you for an inspiring interview and we wish you further successes.
Elżbieta Iwaszko