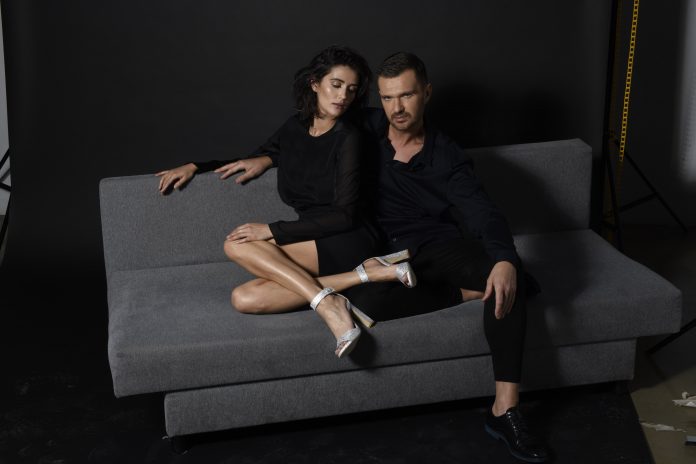 Maciej Zień – the Polish designer of fashion and interior has been awarded the title of the Leader by Vocation in the category of Leader in fashion creation. He takes a lot of his ideas from travels and arts. He designs outfits for women who are brave and aware of their value, and also costumes for theatre plays. He is the author of stylizations for video clips, shows and photo sessions. Since 2010 he has been creating the image of stars on the red carpet at the Festival of Polish Feature Films in Gdynia.
Can people be naturally born leaders or do they become ones?
Being the leader is a continuous work. In my opinion you may learn it, but you need certain predispositions to be the leader. The most important are courage, the willingness to cross boundries, perseverance and, most of all, the ability to communicate. A man who has courage, but who can't express his beliefs in the right way will not be followed by many
people.
How did this all start? When did you realize you wanted to do fashion?
That interest came quite naturally. Since I remember, creating and designing the women's outfits has given me a lot of pleasure. When I was in the arts high school, I was a stylist
to my mother and her girlfriends. After having finished the school, I decided to do apprenticeship at the boutique of Agnieszka Mankiewicz in Lublin – I was convinced this was my goal and that I wanted to be the designer.
What qualifications help you in your job? Are you a self-educated person to some extent?
I haven't finished any school of designing, when starting my job at the boutique I wanted to go with the flow. I think I am where I am thanks to perseverance and determination.
I believe the best way to learn is to practise and work hard. Surely you also need a vision and talent.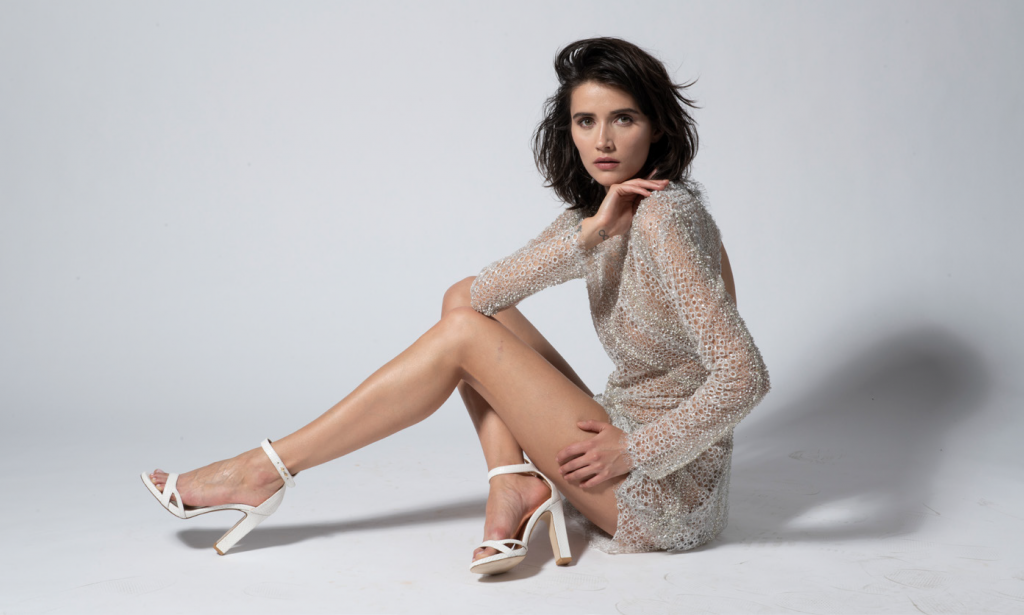 Where do you take inspiration from?
I have always designed for women who are brave and aware of their value. I love elegance, Parisian style and classic forms. I also take a lot of ideas from travels and arts. But it is the women's strength that inspires me most in designig.
Do you have associates who throw first ideas on paper, and you only modify them, or do you create from the beginnig to the end? Can the same job be done by all co-workers?
The moment of creating and designing is my favourite. I make designs myself by drawing them on a piece of paper or by pinning a textile on a mannequin. My trusted workers
help me in the next steps. I am lucky because I understand them very well, and thanks to that it is easy to make visions born in my mind come true. I used to do everything on my own. I was convinced that only I could make the outfit look the way I wanted it in the beginning. With the time I learnt to rely on people and trust their skills.
What does the workroom, where new designs are made, look like? How many people work there, what sewing machines do you have, what irons? Where do you take the textiles and accessories from? Where are the workrooms?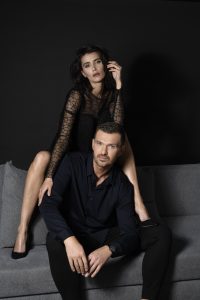 I have this comfort that the atelier is partly joined with my apartment, and a few stories below there is the workroom to which I go down by an elevator. In my atelier there are
mannequines on which I pin up the textiles, but the first phase is always a drawing and a talk with my dress-makers. The textiles are imported from Italy very often, I have also
reliable suppliers from India, where special types of textiles with applications and embroideries come from.
Which fashion designers do you value most?
I am a great fan of Riccardo Tisci.
Is creativity infinite? I have seen many fashion shows and there is always something new, something pretty that people buy and want to wear.
I think creativity has no limits. Otherwise, there wouldn't be space for creators and artists any more. It is really visible in fashion, just see the shows taking place on the greatest fashion weeks. You may say that everything has already been fashionable, but designers surprise the audience with fresh ideas every year.
In which countries do you arrange shows and can you give the estimated costs of it?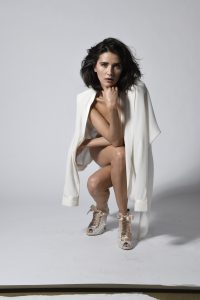 I have succeeded in arranging shows in Brasil, France – Paris, I have been invited by embassies or international institutions. I also had my own show in India. About the costs, they include transporting of the collection, paying two assistants, public relations and flights, insurance of the collection and the cost of organizing the show on the particular spot.
What other passions do you have apart from fashion?
Apart from fashion, I am passionate about interiors, which I also design, then arts in its broad meaning and travelling. What are your dreams and plans for the nearest future?
My work is an extensive part of my life. So I hope I will be able to do as long as possible. I also care a lot to keep the healthy balance in my life, which I have managed to do recently. I have learnt to travel and relax more.