Marzanna Peukert is Vise President of the innovative company Conbelts S.A. with a registered office in Bytom. Although she is a recognised economist, who was awarded at the European Economic Congress in the contest "Manager of The Year 2016 in the Silesian Voivodeship" (as the only woman among managers of large enterprises), she also reveals her artistic nature. She was also distinguished with the title Charismatic Woman in the category: Entrepreneurial and Social Woman.
Woman-Manager in Heavy Industry
– I have joined the company which is a rarity not only in the scale of the country because 75% of management are women, in spite of the fact that we operate in the heavy chemical industry – Marzanna Peukert, Vice President of the Board at Conbelts S.A., a Polish enterprise present in the domestic and international markets, which operates in Eastern markets, i.e. in Belarus, Russia and Ukraine, as well as in Australia and China, notices.
The company's slogan is: Black belt in business. Why such a concept? The company manufactures rubber-based products, such as belts for belt conveyors used in the mining industry, sand pits, cement plants and a range of other industries, rubber mixes for companies operating in the construction, cable and tyre industries and rubber cords dedicated to the automotive industry used in production of tyres or soundproofing. Conbelts has been operating in the market for almost 30 years. Initially a state-owned company, then it was privatised.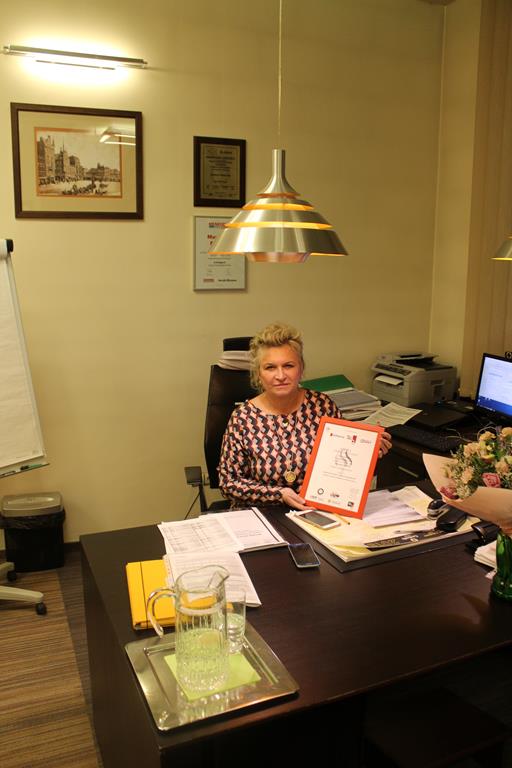 Mrs. Marzanna fulfils many different roles at Conbelts S. A. – she is responsible for the supervision of factory service, production, finance and tests of products. – The uniqueness of form of our production of belts results from its unique methodology, thanks to which we obtain proper strength, thickness and uniformity, with high quality parameters – she says proudly.
The company has certificates and permits, meets environmental and safety standards, has been awarded with Silesian Quality Award and Polish Quality Award and through its activities it is moving towards European Quality Award. – We employ highly qualified, engaged and creative people and their work enables the company to obtain numerous awards, among others at the Fair of Mining and Power Industry in Katowice – Marzanna Peukert mentions.
The company has the individual approach to employees, not only in the field of professional development through organising training for developing competencies. The Board also supports the employees in the private sphere of life by offering free legal advice or loans. Conbelts S. A. also helps young sportsmen from Bytom. Together with Fundacja Wspierania Rozwoju Piłki Nożnej Polonia (Foundation for Supporting the Development of Football Polonia) it puts a lot of effort in promotion and development of junior basketball players from Polonia Bytom. – I love this factory, I love these people. This is what I wanted to do all my life – she admits.
Praise for life and plans for the future
Privately Mrs. Marzanna is a happy mother of two adult daughters. She admits that although she is an economist by education, she has an artistic soul. She has graduated from The Cracow University of Economics, The School of Marketing Management and Foreign Languages in Katowice with a specialization in accounting and information technology. Then she undertook post-graduate studies related to production management Lean Leader Academy at WSB in Poznań. She has gained many years' experience in the position of chief accountant, learning about specifics of different industries and running her own accounting bureau Profit in Mysłowice.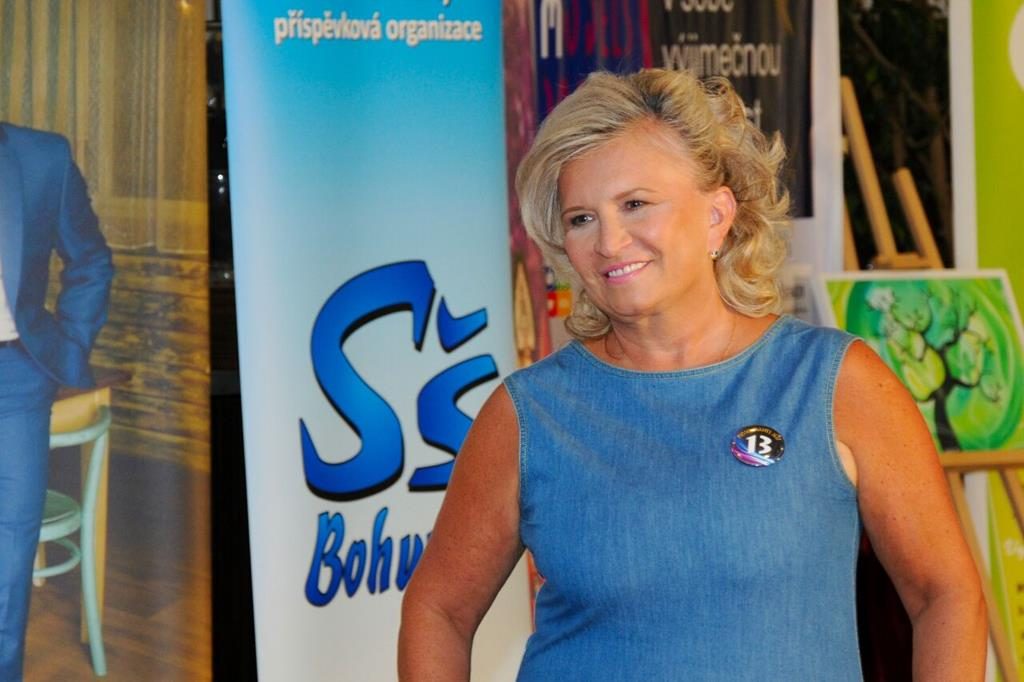 She admits that she gave up writing poems some time ago but now she would like to return to it. As she says, her poems are a praise for life. I happens to her to write occasional poems for the family or for an important ceremony.
However, life is not a poem and "the prose of life" can overwhelm everyone. Mrs. Marzanna has been consequently supporting persons in hardship for many years – she acts for the benefit of St. Elizabeth Therapeutic and Community Centre in Bytom-Łagiewniki and engages in other initiatives of inhabitants of Bytom. The beneficiaries of the centre are children from dysfunctional families. The needs of the centre are very different – from helping in organising recreational trips, through purchasing domestic appliances (for example a fridge), to redecorations (recently laying tiles on the floor). Mrs. Marzanna also supports the activities of the Foundation Śląskie Anioły, the organization which supports mainly disabled children abandoned by their parents.
Marzanna Peukert is forecasting new challenges in different fields in 2018. As far as work is concerned, she mentions: – Continuing the strategy begun in the last year is ahead of me. I treat it personally because I am its leader. We have ambitious plans – modernization of the plant due to changing the sectors of our operation as in the view of the shrinking mining industry continuing only the sales of belts is a risky strategy, and because we want to continue to grow, we must diversify sources of revenues.
Does she have time for realising her private goals and dreams? The hero of our article treats improving her command of English as a private challenge. She is also trying to find time for workouts in a gym. Her priority is also spending more time with her five-year-old granddaughter.
She has already realised some of her dreams – Mrs. Marzanna had dreamed about the possibility of going out to her garden in front of the house with coffee in the summer when she is tired. – I am consequent in achieving my goals, my dream has come true – I moved to the house I had dreamed about five years ago. This is my oasis.
Sandra Penkala